False Promises by Ayatollah Khomeini Led to Today's Protests | Opinion
Mahsa Amini's death after being tortured by the morality police in an Iranian prison has received extensive coverage in the global media. However, while the role of the Iranian Gashte Ershad (Iranian morality police) in gendering crime is an atrocity, it is only a symptom of a larger crisis in the country.
During the revolutionary turmoil that led to the monarchy's final overthrow in the month of the January 1979, Ayatollah Khomeini made a number of promises to the citizens of Iran. Unfortunately, the results are the exact opposite of what was promised. One such promise was a justice system based on Islam and its humane and egalitarian injunctions. The system would remedy past injustices and apply to the law fairly to all, inclusive of women, various ethnic groups, and religious minorities, as well as the socioeconomically disenfranchised. Mahsa Amini fit into two of those categories: she was also Kurdish.
Iran's political system has parallel bodies where some leaders are appointed, and others are elected. The complexity of the system makes it opaque even for those who are part of it. While Iran holds regular elections, the Guardian Council is unchallenged. The council of 12 religious jurists is made up of six men who are appointed by the supreme leader and the rest confirmed by Parliament.
This structure, which has enormous power, intrudes on Islamic principles in general and Shiism in particular. Nowhere does it say that absolute power should be confined to the hands of male theologians who are also politicians. In recent years, these leaders have repeatedly rejected parliamentary bills on subjects such as women's rights, family law, the prohibition of torture, and electoral reform. The Council has also vetoed parliamentary bills ratifying international human rights treaties.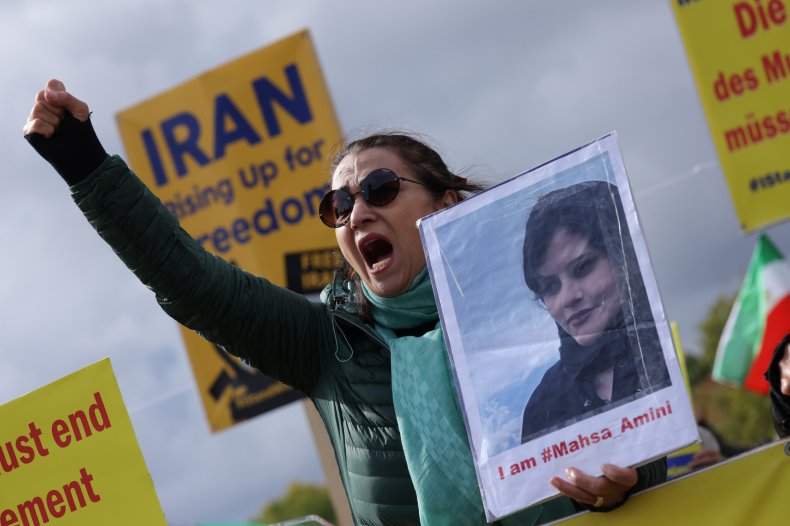 Iran's legislative system, the Islamic Penal Code (IPC), includes cruel and unusual punishments, especially where women are concerned. Despite some small changes made in past years, religious law in Iran continues to deny the rights and dignity of women.
The fact is the promises of social progress and prosperity made during the Islamic Revolution have not been met in the last 40 years. In 2022, Iran was given a freedom rating of 14 out of 100 by Freedom House, and 10 out of 60 for civil liberties. In 2021 the Statistical Center of Iran (SCI) showed that there has been no improvement in income inequality since 1986. Twenty percent of the population holds 47 percent of wealth.
The same story is told by other indicators: inflation was 52.2 percent in August 2022, and that was a slowdown from previous months. Iran's social progress scores, from the University of Pennsylvania's Estes Social Progress Index, in education, health and economic development have dropped since the1980s by 48 percent, 12.7 percent and 58.3 percent respectively. While Iran's military expenditure—as a percentage of GDP—has slowed down, the World Bank said in 2019 that the country was spending almost two and half times more on the military than on scientific research and development. This prevailing ethos of conflict and violence over knowledge and innovation is concerning, especially given Iran's rich history of exporting art and science to the world.
It is difficult to overlook the gross human rights violations perpetrated on women in Iran, but it's crucial to understand that none of this is supported by Shari'a or even Iranian culture. What is happening is based solely on the interpretations of a few clerics seeking legitimacy from an 8th and 9th century version of Islam.
These archaic interpretations of law are not the only cause of gender disparity. Socio-economic and political conditions also contribute to the current situation. The 2022 World Economic Forum's report, Global Gender Gap Index (which measures women's economic participation, educational attainment, health, lifespan, and political empowerment), puts Iran near the bottom of it's rankings (148 out of 152). Georgetown's Institute for Women's Peace and Security ranks Iran against nine other Asian countries and finds it to be the worst in employment of women, legal discrimination against women, and bias toward having male children.
Iran's problems with social progress and human rights go beyond veiling women and the morality police. The conditions that plague Iran are the result of many factors. Resolving them will require more than protesting and world condemnation of a singular atrocity.
These issues cannot be resolved immediately. They require persistent protests, courageous advocates, and strong, dedicated leaders who will build a society that accommodates both the secular and religious needs of contemporary living.
Ali A. Houshmand, Ph.D., became president of Rowan University in 2012 after serving for approximately six years as provost/senior vice president, CEO and interim president. One of 10 children raised by hardworking but illiterate parents in Iran, Houshmand embraced education as a way to a better life.
Nawal Ammar, Ph.D. is the dean of the College of Humanities and Social Sciences at Rowan University. Her areas of research expertise are violence against immigrant and Muslim women, issues of justice particularly as they relate to Muslims in Correctional Facilities in the US and Canada and eco-justice in Islamic jurisprudence.
The views expressed in this article are the writers' own.