Famed Shakespeare's Globe Theater Could Close Permanently Due to Coronavirus
London's iconic Shakespeare's Globe theater is seeking funds to avoid being forced out of business due to financial fallout from the COVID-19 pandemic.
The theater, which is a replica of the original Globe Theatre that existed during William Shakespeare's time, has called on the U.K. government for help in avoiding financial ruin, according to the BBC. The venue told a parliamentary committee that it may have to close forever if it is unable to raise £5 million (about $6.1 million) in emergency funding in lieu of reopening before September.
"Without emergency funding and the continuation of the Coronavirus Job Retention Scheme, we will spend down our reserves and become insolvent," Shakespeare's Globe told the Digital, Culture, Media and Sport Committee. "This has been financially devastating and could even be terminal."
Unlike some other venues struggling amid the pandemic, Shakespeare's Globe is ineligible for any of the £160 million (around $195 million) in assistance provided by the government-funded Arts Council England, which is a body of the committee.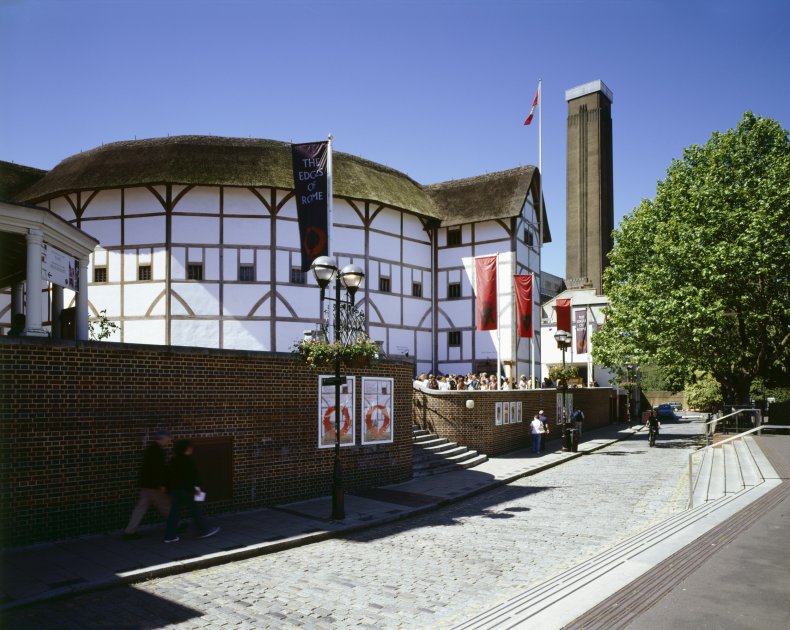 The theater has operated entirely without public subsidies throughout its existence, with 95 percent of revenue said to be generated by ticket sales from performances, tours, merchandise and other sources that require being open to the public.
"We are a model for the non-subsidized arts sector that is well-run, well-managed and financially resilient, but in the face of a crisis such as this one, there is no mechanism to help us," the theater said. "As an organization that contributes so much to the UK's cultural life, that delivers public benefit, and that stewards one of the most important, recognized and well-loved buildings in the country, we would hope that we have earned the right to be supported in return through this crisis."
The original Globe Theatre, which hosted debuts of many Shakespeare plays, was opened in 1599 before being destroyed in a fire during a performance of Henry VIII in 1613. The venue was rebuilt in 1614 but demolished thirty years later after being closed by Puritans.
The modern Shakespeare's Globe was opened not far from the site of the original theater in 1997. It is believed to faithfully recreate most details of the original, including the only thatched roof allowed in London since the Great Fire of 1666, although it has a considerably smaller audience capacity than the Elizabethan venue.
Before being forced to close its doors in March, the theater had steadily hosted packed crowds attending Shakespeare plays which have included performances by famous actors like Sir Ian McKellen, Jude Law and Dame Judi Dench.
In addition to seeking government funds, the venue is hoping fortunes can be improved by donations from the public. A rotating selection of past performances are being for free on the Shakespeare's Globe YouTube channel during the pandemic, most recently including The Winter's Tale.
Newsweek reached out to Shakespeare's Globe for comment. This article will be updated with any response.