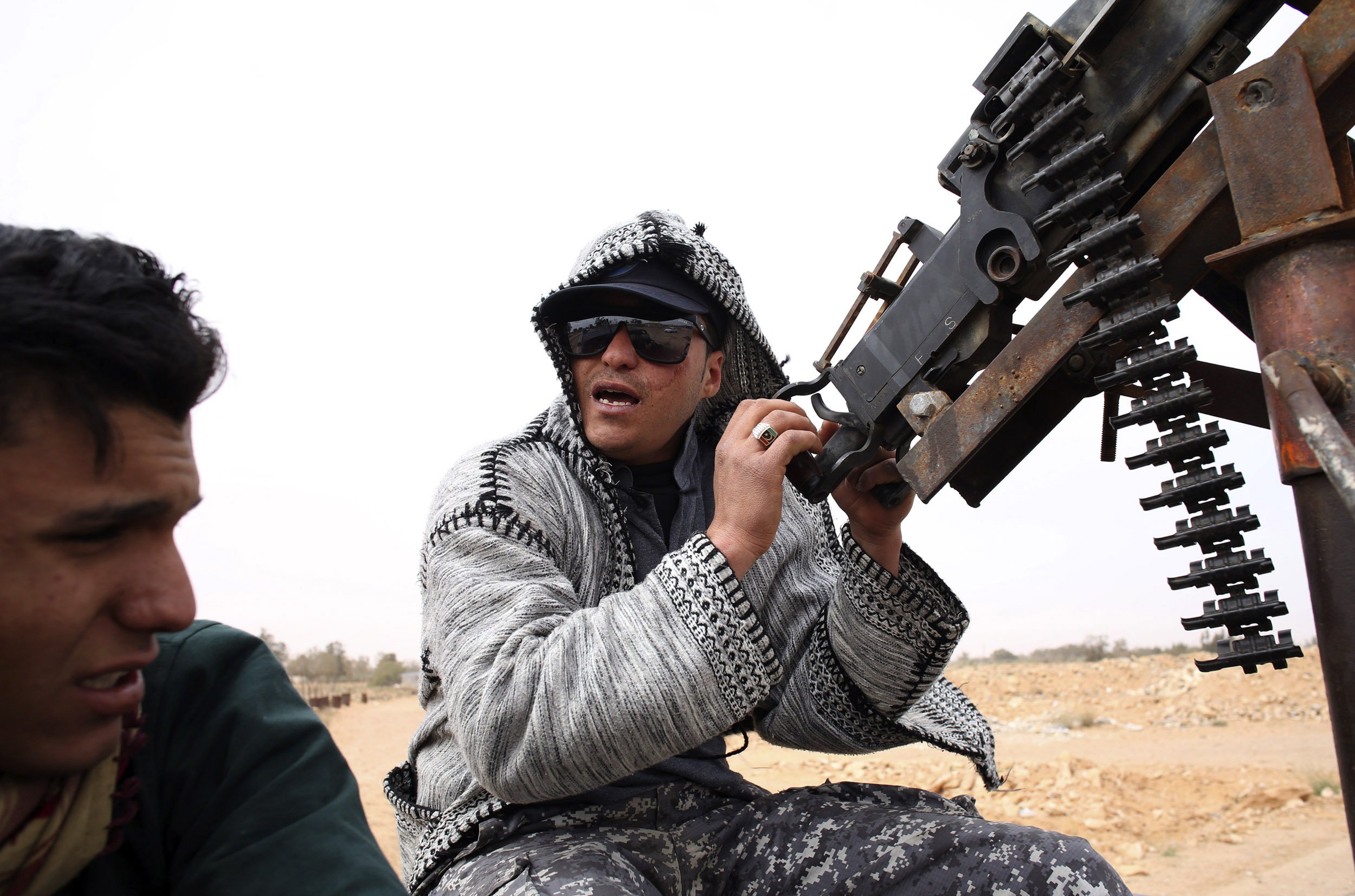 Dozens of families fled Libya's coastal city of Sirte on Monday after two days of clashes between Islamic State militants and fighters loyal to a government based in Tripoli, with violence likely to escalate.
Witnesses reported families packed into cars and headed west toward Misrata, stronghold of the Libya Dawn armed group that backs the self-declared government in the capital, Tripoli. Some 20 cars evacuated staff from a hospital.
A Serbian nurse leaving Sirte told Reuters their manager had advised them to leave because there would be more fighting soon. Fuel was running short and some shops had closed, another resident said.
Pan-Arab TV channel Al-Arabiya said on its website that Islamic State (IS) militants had kidnapped foreign medical staff in Sirte. Reuters could not confirm this.
Two Serbian nurses traveling with a Bulgarian colleague said they saw IS fighters as they left Sirte, but the men had not stopped them.
The region east of Sirte has been a battlefield since December when Libya Dawn tried to seize Libya's biggest oil ports, Es Sider and Ras Lanuf. They are held by forces loyal to the internationally recognized government of Prime Minister Abdullah al-Thinni based in the east.
Spain said on Monday the European Union should consider an oil embargo and freezing of Libyan central bank assets if U.N.-brokered talks to resolve the country's political crisis failed.
Reinforcements from Misrata arrived on Monday on the outskirts of Sirte, birthplace of the late strongman Muammar Gaddafi, who was ousted in 2011 after four decades in power.
Islamic State has exploited turmoil in Libya, where Thinni's government and the administration in Tripoli and their respective allies are fighting for power.
Militants loyal to Islamic State have taken over government buildings, a hospital and the university in Sirte and fought at the weekend near the city with Libya Dawn forces, residents said.
On Sunday, a car bomb exploded at the Misrata headquarters of a force sent to fight Islamic State in Sirte and IS militants claimed the attack on social media. Misrata has largely been spared the violence gripping other parts of Libya.
Militants loyal to Islamic State have also claimed responsibility for an attack on Tripoli's luxury Corinthia hotel in January, as well as the beheading of 21 Egyptian Copts from Sirte.
During the 2011 uprising that toppled Gaddafi, Misrata forces captured Sirte, where the former strongman had made a last stand. Some residents accused Misrata forces later of taking revenge on them by looting houses.