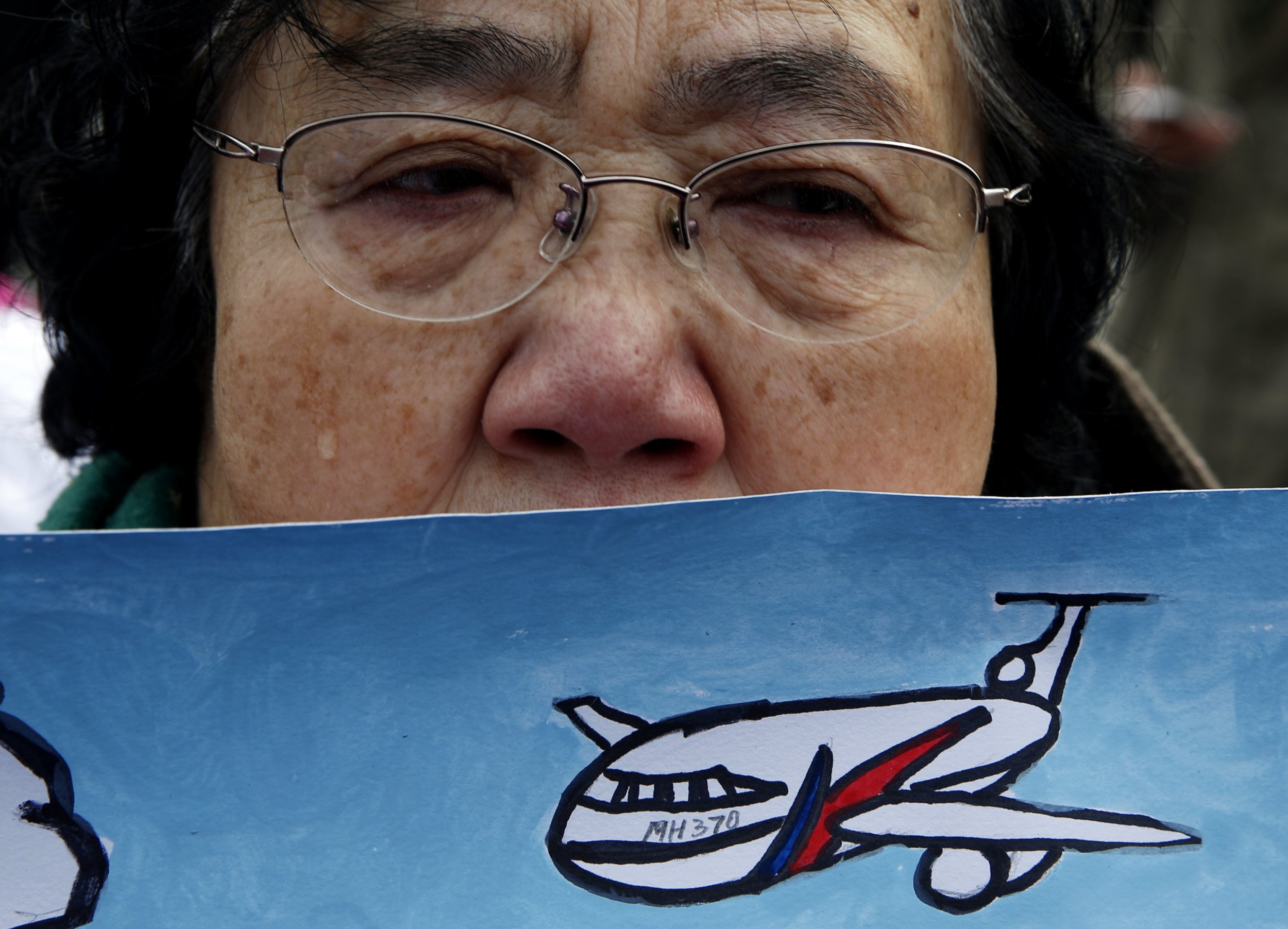 Feelings of anxiety and anger linger among the families of passengers aboard Malaysian Airlines Flight 370, which disappeared in March of 2014.
Officials on Wednesday confirmed that debris first found on Reunion Island in the French Indian Ocean last week is a wing fragment from the missing plane. Malaysia's Prime Minister Najib Razak said he hoped the discovery could bring certainty to the victims' families.
There were 239 people on board the jetliner on March 8, 2014, as it traveled from Kuala Lumpur to Beijing. It vanished from civilian radar screens less than an hour after taking off. All the passengers were presumed dead.
Many of the families said confirmation of the debris didn't bring them closure.
"Although they found something, it's not the end. They still need to find a whole plane, and our spouses as well. We still want them back," Jacquita Gonzales, wife of an in-flight supervisor, told The Guardian. She said she continues to feel nervous, anxious, sad and angry.
Lim Khim Fat, whose wife was a member of the cabin crew, added that there are many questions that still need answers.