U.S. Border Agents Routinely Locking Up Families With Young Children In 'Freezing Cells' For Days, Report Says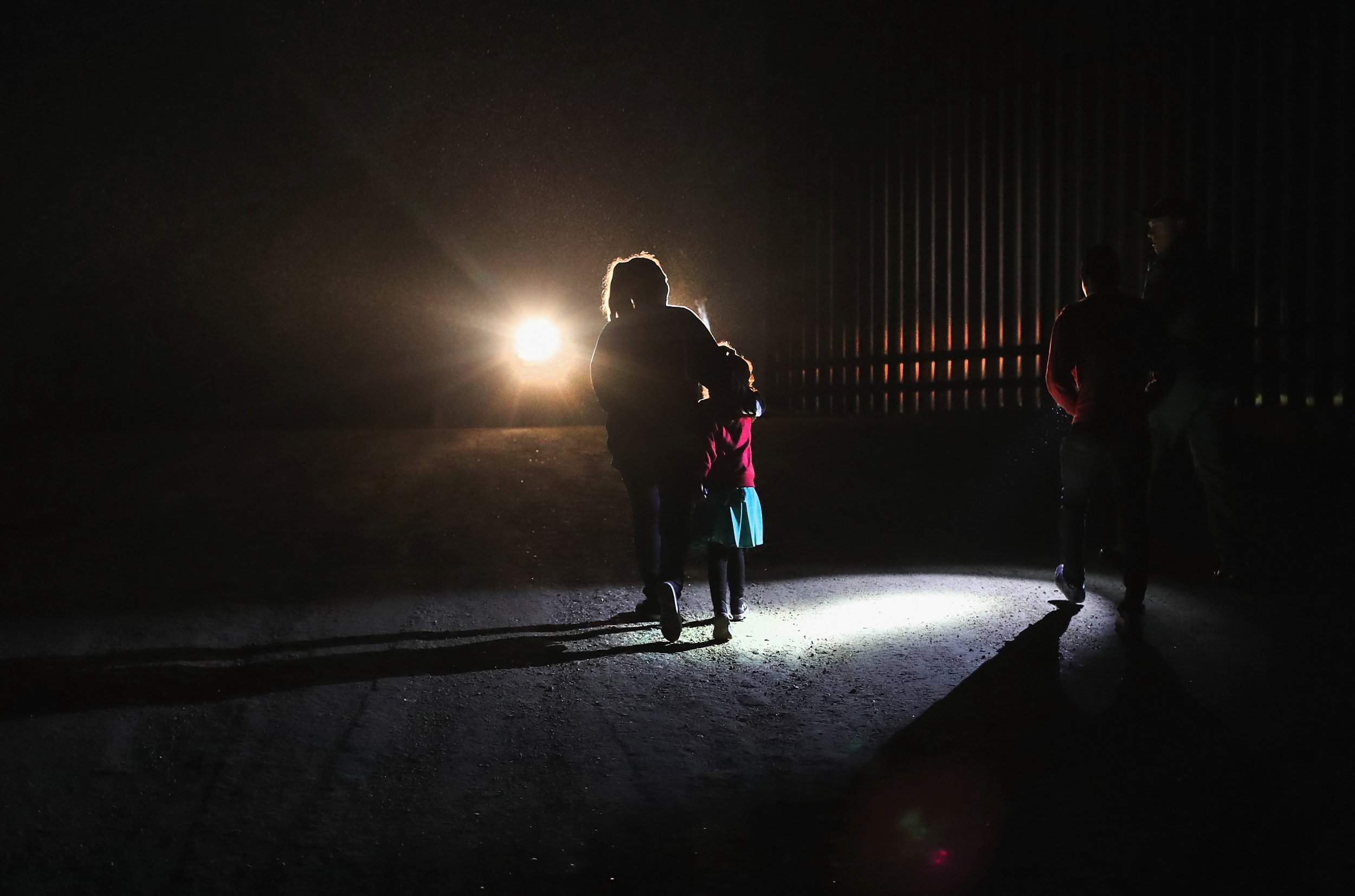 U.S. border agents are routinely holding families, including young children, in "freezing cells" and conditions that violate international and national policies, a new report by Human Rights Watch alleges.
The 44-page report, titled "In the Freezer: Abusive Conditions for Women and Children in U.S. Immigration Holding Cells," details the experiences of dozens of people, including children, who say they were held in freezing holding cells, sometimes for days on end.
The human rights watchdog said it identified more than 100 cases in which women and children allege they were held in frigid cells beyond the three-day period recommended in U.S. Customs and Border Protection (CBP) guidelines. It said adult men and teenage boys were routinely separated from their wives, mothers and children.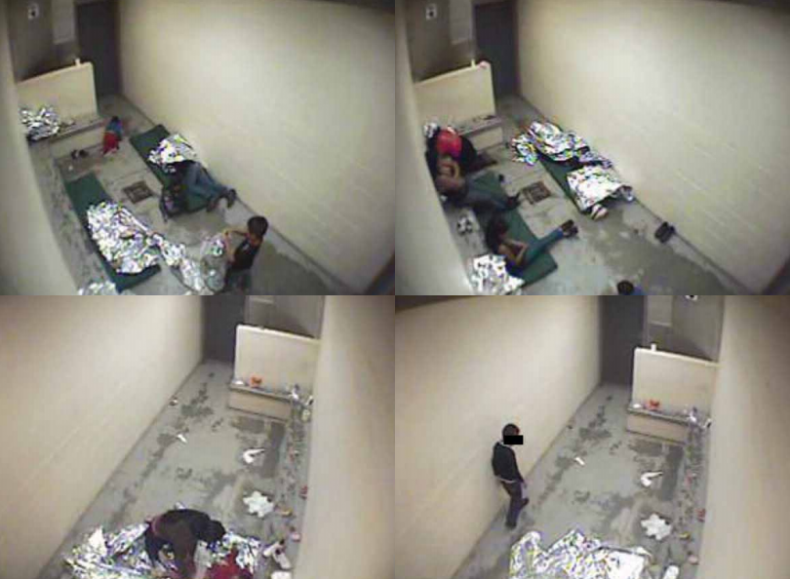 Immigrants said they were only given mylar blankets, the foil sheets that are usually found in first Aid emergency kits, for warmth. They also said they did not have any mattresses or other amenities for sleeping.
"It was cold, really cold … There weren't any mats. We just slept on the floor," one Guatemalan woman identified as Carolina R told HRW.
Officers also allegedly forced families to discard layers of clothing, permitting only a single layer.
"They didn't want me to keep both my blouse and my sweater. I had to pick one to keep, so I chose my sweater," a woman who said she spent three nights in a holding cell with her infant child in Nogales, Arizona, reported. "They didn't explain why," the woman, identified as Adela R, added.
"The persistent practices in immigration holding cells are degrading and punitive," said Michael Garcia Bochenek, senior children's rights counsel at HRW. "Immigration authorities should keep families together and shouldn't detain children overnight in holding cells."
Most of the women and children who spoke with HRW said they had fled their home countries after being targeted for violence or other persecution.
"Conditions in immigration holding cells are not only needlessly cruel but also demonstrably harmful, particularly for people who have suffered persecution," Bochenek said. "The U.S. should not persist in practices that traumatize children and their families."
Read more: Supreme Court Rules Immigrants Can Be Detained Indefinitely Without Bond Hearing
The watchdog also warned of the mental health impacts of detaining people under "abusive conditions." It pointed to a 2015 report published by the Unitarian Universalist Service Committee, a non-profit focused on providing disaster relief and promoting human rights, which identified time in holding cells as the "most difficult and traumatic" period of detention for people apprehended by U.S. immigration authorities.
HRW also deemed holding cells at the U.S. border unhygienic, alleging that they often do not provide hand soap. This means that parents are unable to hygienically clean their hands before and after eating, feeding infants, using the toilet or changing infants's diapers.
One woman interviewed by HRW said she and her-five-year-old son were left "sitting on the cement floor, completely freezing" after being placed in a cold cell, despite being soaked from wading across the Rio Grande.
"In the end, I had to sleep seated upright, with my son in my lap, because I couldn't let him lay down on the cement floor," she said.
A CBP official told Newsweek the agency "is aware of the Human Rights Watch report and has met with the organization about the concerns in that report."
The agency said it operates "short-term detention facilities," maintaining that detained individuals are "generally held for 72 hours or less, as defined in the Trade Facilitation and Trade Enforcement Act."
It added that "CBP treats all individuals with dignity and respect, and ensures that all such facilities meet all relevant legal and policy requirements." It also said agents and officers must monitor conditions in hold rooms, saying it has several "compliance mechanisms" in place, including a self-inspections program and inspections by CBP's Management Inspection Division.
HRW said that while CBP officials have consistently denied that holding cells are cold, detainees regularly report that the temperatures in such facilities feel much colder than in other immigration detention centers.
In October 2017, the Women's Refugee Commission also reported that nearly all of about 150 women interviewed in 2016 and 2017 said they were held in "freezing cold" CBP facilities for days on end.