Family of Alabama Man Who Refused to Wear Mask and Died of Coronavirus Urges Others to Wear Masks
A man from Tuscaloosa, Alabama who refused to wear a face mask recently died from the novel coronavirus. Now his family is using his story to urge others to wear a mask.
Speaking to ABC 7 News in Alabama, Amy and Tyler Hinton recalled the death of their father, Joe Hinton, and how he didn't believe in wearing a mask to protect himself from the novel coronavirus.
"He did not want to wear a mask, he did not think that it was a very big deal. He thought, like a lot of people, that it was being blown out of proportion," Amy said about her father. "He was like I'm not going to stop living my life, no matter what we did or said or begged him."
Joe Hinton was a 78-year old Army veteran who suffered from diabetes. His underlying medical conditions prompted his children to urge caution during the pandemic, but he stuck by his beliefs and continued to live life normally.
"I told him dad if you get this, you're probably going to die, and the hospital isn't going to let me see you, and he said, 'yeah I know,'" Tyler said.
The news station reported that Joe Hinton first developed a rough cough. On June 18, he received a positive test for COVID-19, the respiratory disease caused by the novel coronavirus.
Tyler said that he was not shocked upon hearing the news of his father's positive test. "We had actually made plans to see each other, and he said 'well we're going to have to actually put that on hold, I got COVID,' and I kind of knew that was going to be it."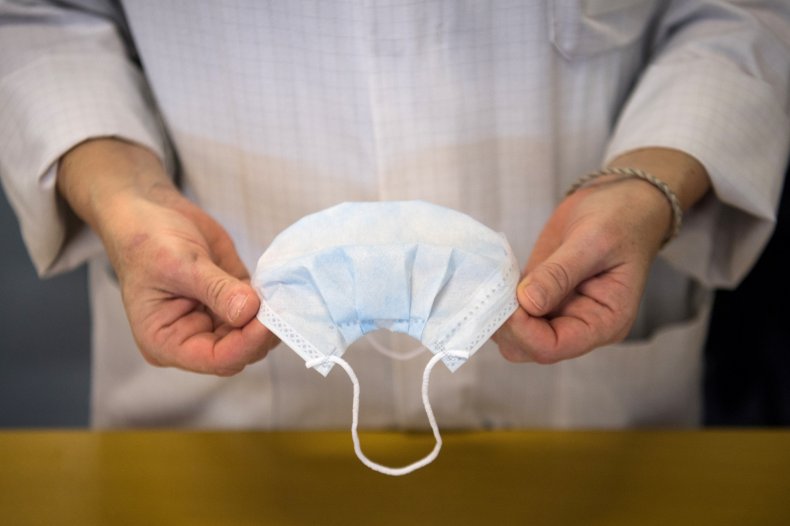 "I'd call and check on him and calls were very brief probably five minutes long, and I'd ask how are your symptoms. Friday he said, 'No better, no worse.' Saturday he said, 'No better, no worse.' But Sunday, on Father's Day, he was struggling, and I knew then it wasn't good," Tyler added.
Joe Hinton refused to go to the hospital on June 21. But just a day after, he decided to call an ambulance for himself at around 9 a.m. local time. He died less than three hours later.
Amy said that it angered her to see people not wearing masks, after her father's refusal to wear one.
"I don't understand why it's so inconvenient to wear a mask, if we know that can help stop the spread. If you're so against it, just don't go anywhere," she said.
The new coronavirus continues to infect people across the U.S., where there are currently over 3.1 million confirmed cases, according to a tracker provided by Johns Hopkins University. In Alabama, there are currently more than 49,000 confirmed cases as well as at least 1,077 deaths.
Newsweek reached out to the Alabama Department of Health for comment, but did not receive a response in time for publication.