Family Charged With Imprisoning Autistic Woman in Cage for a Year and Forcing Her to Eat Mother's Ashes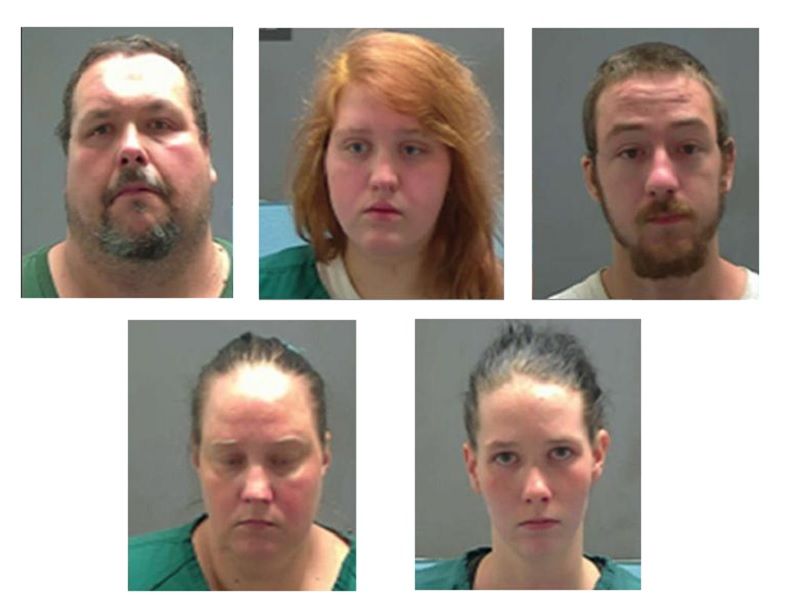 Five members of the same family from Amite, Louisiana, were charged with imprisoning an autistic woman in a cage made from chicken wire and committing other barbaric acts of abuse against her after her mother died and she entered their care.
The unnamed woman was forced to carry out house and yard work at the mobile home while the rest of the family pocketed over $8,000 in social security benefits intended for her, reported NOLA.com, citing court documents.
They also subjected her to a sex trafficking scheme, made her eat dog feces, beat her with a hammer, burned her with a cigarette, forced her to take drugs, made her perform sexual acts in exchange for food and water, and subjected her to verbal abuse, including threats that she would be killed if she tried to escape.
In one particularly cruel incident, the family watched and laughed as they made the vulnerable woman eat her own recently cremated mother's ashes mixed with milk, which caused her to vomit several times, reported The Advocate. She had moved in with the family, her own relatives, when her mother died.
When the abuse was discovered by Tangipahoa Parish Sheriff's Office in 2016, the woman was found malnourished and covered head-to-toe in insect bites from having to live in a six by eight feet makeshift tent-cage outside with a bucket for a toilet. Five arrests were made—and now indictments presented by a federal court.
A justice department release said Raylaine Knope, 42, Terry J. Knope II, 45, Jody Lambert, 23, and Taylor Knope, 20, are charged with one count of conspiring to obtain the forced labor of their alleged victim; one count of forced labor; and one count of using force and threats of force to interfere with the woman's federal Fair Housing Act rights because of her disability.
Raylaine Knope and Terry J. Knope II are also charged with one count of attempted sex trafficking. Terry J. Knope II is charged with one count of a hate crime for shooting the woman with a BB gun because of her disability, and one count of theft of government funds for stealing her federal disability benefits.
All of the above individuals face maximum penalties of life imprisonment if convicted.
Bridget Lambert, 21, a relative of Raylaine Knope, was separately charged with one-count of conspiring to obtain forced labor. She faces a maximum penalty of five years in prison if convicted.