Family Charged Over Animal Neglect After 13 Horses Found Dead in 'Massacre'
A family is facing animal cruelty charges after the bodies of as many as 13 horses were dug up at a farm in Stouffville, Ontario. Fourteen emaciated horses and a pony were also discovered.
David Lee Small, Victoria Small and their son, Jason Leroy Small, have all been charged with permitting an animal to be in distress, failing to provide adequate food and failing to provide necessary care for general welfare, the Toronto Star reported.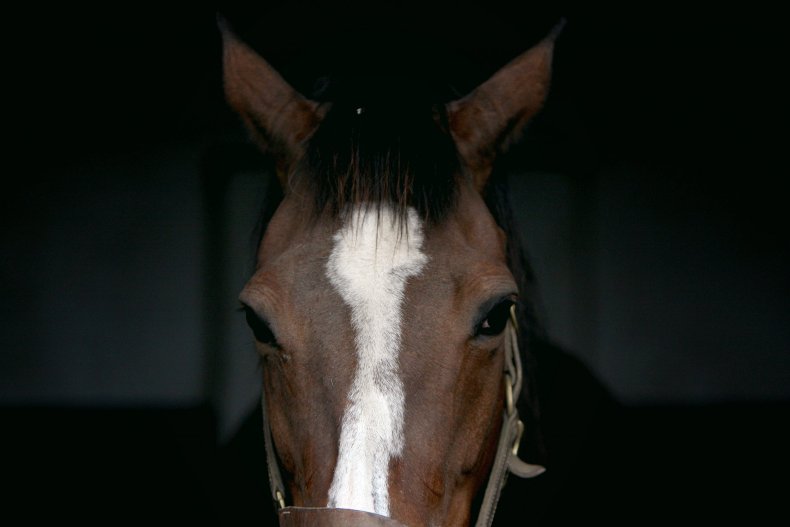 The company had been running the farm under the name Speedsport Stables, claiming to rescue abandoned horses and rehome them.
In a statement, the Ontario Society for the Prevention of Cruelty to Animals said it had sent investigators to the Stouffville, Ontario, property after concerns were raised about the condition of horses being kept there.
The OSPCA said an investigator arrived to find more than a dozen emaciated horses and a pony living in unsanitary conditions.
The association said deceased horses found on the property were in "various levels of decomposition," with equine veterinarian Oscar Calvete telling Canadian broadcaster CBC News that at least some of the animals appeared to have been buried within the last two months.
"We saw fresh blood and raw material, you know, it's not just bones," Calvete said. "I would say a couple of months at the most, no longer than that."
Landlord Michael Cheung, who rented out the property to the Smalls, told the Star he was horrified by what he saw after he hired a company to excavate the farmland, digging up what appeared to be a graveyard for some of the horses who died on the farm.
"In total, it was 13. That's a massacre. It's not neglect," Cheung told the Star. "It was horrifying…Looking at those bodies, in pieces, it's horrible. It's inhumane."
The property owner said that if he does lease out the property again, he will ensure regular inspections are a part of the lease agreement.
"With this incident, obviously that trust broke. So the next time around, you would take precautions to make sure that doesn't happen," he told the Star.
"They can't talk," Cheung said of the horses. "They had a life, too."
OSPCA Senior Inspector Alison Green said in a statement: "There is no excuse for failing to provide the necessary care for your animals."
"If you fail to provide for them, there will be consequences under the law," she added.
The animal welfare association said the horses and pony found alive at the farm have been rehomed, with OSPCA officers monitoring their care.
The Smalls are expected to appear in court in Newmarket, Ontario, on July 6.