Family Desperately Searching for Late Daughter's Beloved Doll After Leaving it on Plane
Desperate to find their deceased daughter Reagan's doll after accidentally leaving it on a plane, the Martinez family of Santa Ana, Calif. has turned to Facebook for assistance with the search.
On Tuesday morning, Roselle Martinez wrote that she had "irresponsibly" forgotten the memento on a United Airlines flight to Hawaii with her husband, Jerome, and their two daughters, Taylor and Peyton, on June 20. However, she added, she had only realized her mistake when the family arrived at their hotel and Peyton asked her if she could buy the doll a "Hawaiian-themed" dress.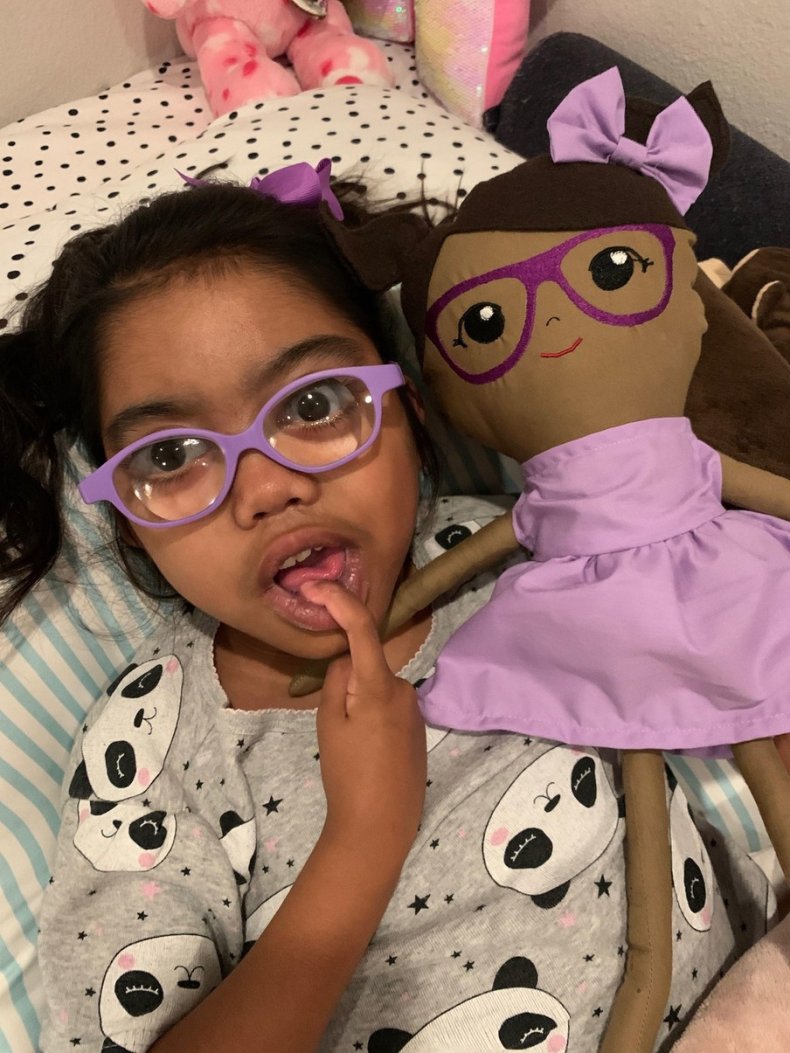 The post had accrued 67 likes, 75 comments, and 264 shares as of Thursday afternoon.
"It's been shared so many times, and from that, I've had so many flight attendants reach out to me. They have contacted the airlines themselves, their fellow flight attendants, pilots, etc [sic] and are the ones who led me to try Houston Headquarters for United," Roselle told Newsweek via Facebook Messenger.
One attendant even took it upon herself to speak to her supervisor about the situation, Roselle added.
"And she said that's in might actually be too soon for her to have made it to Houston yet... Since it was only lost on 6/20," Roselle said, referring to the doll. "She's gonna keep looking!"
Born with cerebral palsy, epilepsy, and polymicrogyria, Reagan received the doll for her 10th birthday on Oct. 14, 2020, nearly two months to the day before she died "unexpectedly" on Dec. 13, 2020, Roselle told Newsweek.
Named Rea-Rea (pronounced "rae-rae") after her original owner, the doll, which was designed by Roselle's college roommate, now accompanies the family everywhere, according to ABC 7. After discovering Rea-Rea was missing, Roselle wrote, "[O]ur hearts are broken."
"I know it's just a doll, but it's much more than that to us," Jerome told ABC 7. "It's part of her [Reagan's] memory."
So far, the Martinezes have filed a report with United Airlines and checked caches of lost-and-found items at airports in Hawaii and Santa Ana, according to the post. While they have not found any trace of Rea-Rea, Roselle is holding out hope—and trying to look on the bright side.
"One of the things I take from this whole situation is that the doll is having an adventure of a lifetime...as if it's for my daughter Reagan... my daughter was nonverbal and nonmobile- so travel was hard and a bit complicated. She hadn't been on a plane since her 1st birthday and now she [sic] soaring all across the U.S.," she said.