Family Dog 'Senselessly Killed' by Bowhunter, Owner Says
A dog named Reba was fatally shot by a bowhunter in Carver County, Minnesota last week, according to multiple reports. An investigation may be ongoing; however, it is unclear what consequences, if any, the hunter could face in light of the tragedy.
Bria Swanson told NBC affiliate station KARE that her parents adopted Reba—a Great Pyrenees mix—to protect the family's livestock.
"We have a terrible predator problem—predators being coyotes, raccoons and mink, and also aerial predators," Swanson told the station. "We have a lot of hawks and eagles that will come down.
"Reba's job was just to really be present," Swanson added. "If you look at her GPS it was amazing, just constant circles around the property."
But on October 12, Reba was "senselessly killed" by a bowhunter after she "ended up over her property line while tracking a perceived threat," Swanson said in a public Facebook post. In that same post, Swanson identified the hunter as area resident Ben Schroeder.
"Ben also did not own the property where he shot her in the neck with a bow," Swanson alleged.
In a conversation with KSTP, Schroeder "admitted he killed Reba," stating she was "chasing deer," the station said. However, Swanson claimed that Reba had not been chasing deer.
"We have witnesses that confirm Reba was not chasing deer, or causing any harm," she alleged on Facebook.
Regardless of whether or not Reba was chasing wildlife, Swanson told KSTP that Schroeder was in the wrong for killing the dog.
"If there was a problem, then you go to the dog's owners, there's no real question of whose dogs they are, there is no one else around, you reach out and you have that conversation, you don't just make those decisions, you're not God," she told the station.
Swanson told Newsweek via Facebook messenger that she and her family are "absolutely gutted about losing Reba...knowing she endured the pain and fear that she did."
According to CBS affiliate station KHOU, it is legal to shoot a dog chasing wildlife in Minnesota, with some stipulations.
"In Minnesota, you can legally shoot a dog if it's chasing big game, but only between January 1 and July 14, and only if the discharge of firearms is allowed," KHOU said.
Reba was killed last week, so it is not clear how local law enforcement will handle the case.
WCCO reported that the Minnesota Department of Natural Resources (DNR) and the Carver County Sheriff's Office were working together on the case.
A spokesperson for the DNR told Newsweek that the case remains under investigation. No further details could be released at this time.
Newsweek reached out to the Carver County Sheriff's Office for comment.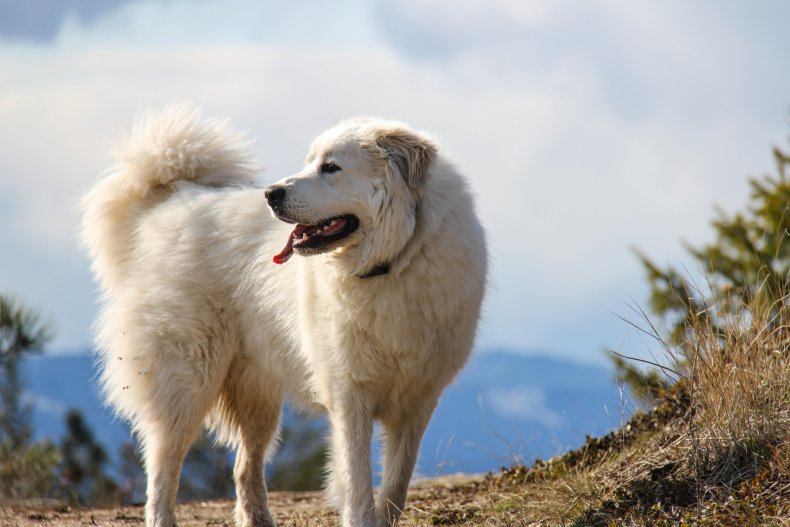 Updated 10/22/2021, 4:45 p.m. ET: This story has been updated with a statement from Bria Swanson.
Updated 10/19/2021, 5:30 p.m. ET: This story has been updated with a statement from the Minnesota Department of Natural Resources.