Family Dollar Shopper Allegedly Stabbed Stranger To Death Using Store Shelf Steak Knives, Missouri Police Chief Says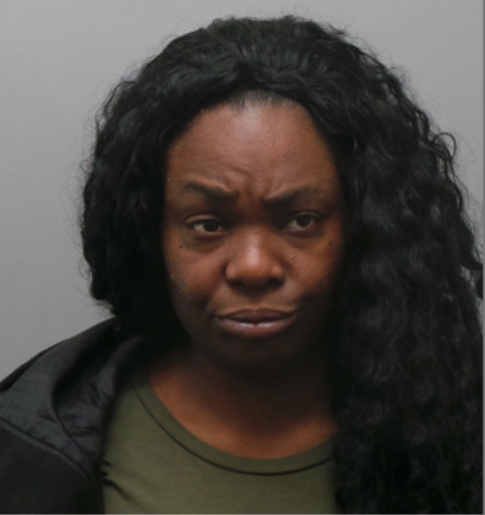 There were no words were spoken between two shoppers before one allegedly stabbed the other to death.
Cameka Cathey allegedly snapped and grabbed a pair of steak knives from the shelves and started slashing a fellow Family Dollar store shopper in the face.
The victim was later identified as 65-year-old church kids nursery caregiver Mary Gaeng.
Her 34-year-old alleged killer from Memphis, Tennessee was arrested only minutes after the slaying. Cops contend that Cathey strolled to a nearby Phillips 66 gas station where she was witnessed wiping the innocent's blood from her fingers with some towels and allegedly told authorities, "]I] did what [I] had to do."
Newsweek has learned that the woman has numerous priors; one of the crimes she was sentenced for five years ago involved Cathey packing a butcher knife in a clash with a Family Dollar clerk in Memphis.
On Tuesday, Breckenridge Hills Police Chief John Griffin along with a fellow officer personally ran on a call of a stabbing at the Family Dollar store located in a strip mall on St. Charles Road near Airway Avenue.
"We witnessed the perpetrator exiting the store with some paper towels, wiping the blood off her hands," Griffin told The St. Louis Dispatch. "And at that time we placed her under arrest."
Griffin said that Cathey also allegedly confessed that she "dropped" the two store steak knives allegedly improvised as the murder weapon to slay Gaeng on the parking lot area near the discount shop.
"I responded to Family Dollar and located both steak knives on the parking lot…" he said.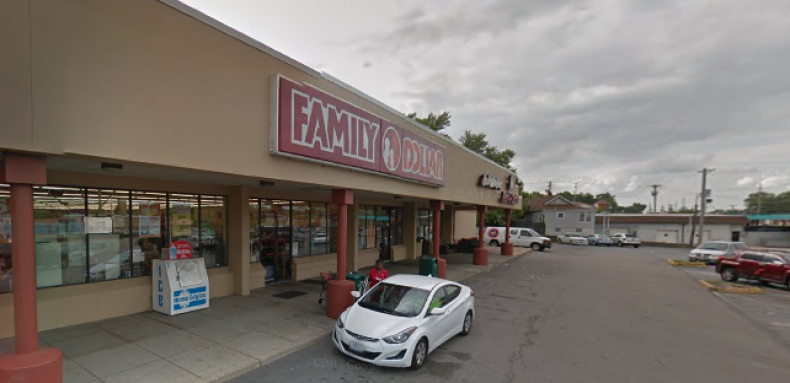 Following the attack, paramedics were unable to resuscitate Gaeng. She was taken to DePaul Hospital where she was pronounced dead, Giffin confirmed.
The top cop noted that Gaeng nor Cathey met before, suggesting that the crime was completely random.
"They did not know each other," he said. "There was no conversation, nothing during that time.
"[Cathey] just approached the victim and just started stabbing the victim in the face and in the head area."
In a joint statement Pastors Yvi Martin and Matt Miofsky of The Gathering church in Clayton, Missouri, shared the loss of the "beloved friend and caregiver" Gaeng.
"We are devastated by this loss as so many of our children have been blessed by her gentle and affectionate care," the post reads. "She cherished every moment spent teaching and playing with the kids in the 0-2 room and so many early journeys of faith were started because of her."
A mother of one of the kids enrolled at the religious institution expressed how hard hit the loss of Maeng is.
"This is heartbreaking. I'm so thankful for the way Mary Beth loves our daughter during our time at Clayton. She was such a gem," Elizabeth McFarland wrote in response to the pastors' message.
While the chief stated that Cathey didn't have a violent past, she has a rap sheet.
In fact, Griffin confirmed that she was recently arrested in Breckenridge for possession of stolen property after authorities found her "in a stolen car."
She was released days before the incident, the Griffin said.
In August, Cathey was caught allegedly boosting a black Volkswagen Passat when Memphis cops found her parked at a gas station, according to the affidavit. Upon running her name, they discovered her license was "revoked" because of a DUI arrest, the document reads.
However, the theft of property charge appeared to be dismissed due to a "defective warrant."
In 2016, Cathey served three days in a Memphis jail for Criminal Trespassing after a family informed cops that the children were "afraid" of her and that kept showing up at the home "several times and she refused to leave the property."
In a creepy parallel, Cathey was arrested back on June 6, 2013, in a previous feud with a Family Dollar Clerk.
According to the affidavit, Cathey, armed with a butcher knife with an 8-inch blade, "made threats attempting to come over the counter" and hurt the clerk.
A Memphis Police Officer arrived and confirmed that Cathey possessed "a butcher knife in the left side of her pants," the document states.
The incident broke the terms of her probation, where she pleaded guilty for Domestic Assault-Bodily Harm a month before.
During a hearing over the Family Dollar butcher knife incident, Cathey racked up another charged for Criminal Exposure to HIV. While idling in a holding area, the then 28-year-old "intentionally scratched" an officer's left arm and with "mucus [sic] and tears from her face" declared that she was "HIV-positive too," according to a separate affidavit.
She was found guilty of Unlawful Possession of a Weapon and served six days in prison, records show.