The family of Donovon Lynch, a 25-year-old who was shot and killed by police earlier this year, is seeking $50 million in damages from the city of Virginia Beach. The wrongful-death lawsuit was filed Monday in U.S. District Court in Norfolk, Virginia, by Lynch's father, Wayne Lynch.
Along with the $50 million in damages from the city, the family is seeking $350,000 in punitive damages against Solomon Simmons, whom the lawsuit identifies as the officer who shot Lynch.
The Virginia Beach Police Department has not officially named the officer responsible.
"The past few months have been heartbreaking, but today is the first step toward getting justice for Donovon," Wayne Lynch said in a statement sent to Newsweek.
The lawsuit states that Wayne Lynch is taking the action to "vindicate Mr. Lynch's rights under state and federal law to be free of arbitrary, deadly violence by the police."
Lynch, the cousin of singer-songwriter Pharrell Williams, died after being shot by a police officer at the Virginia Beach Oceanfront area on March 26. Lynch was an offensive lineman for the University of Virginia's College at Wise during the 2017 and 2018 seasons and a 2019 graduate of the school, the Bristol Herald Courier reported.
The lawsuit emphasizes that Lynch did not pose a threat and was trying to leave the area with his friend as officers investigated gunshots that rang out at around 11:20 p.m.
One other person was killed by stray gunfire, and eight others were injured in three separate incidents on March 26, authorities said. They described it as a "chaotic night" with "many different crime scenes."
The lawsuit alleges that Simmons failed to identify himself as a member of the Virginia Beach Police Department, fired his gun at Lynch "without warning" and then failed to render life-saving aid.
Authorities have said that the officer who shot Lynch did not have his body camera on, so there is no video footage of what led up to Lynch's death. The Virginia Beach Police Department said it recovered a gun from the scene that belonged to Lynch.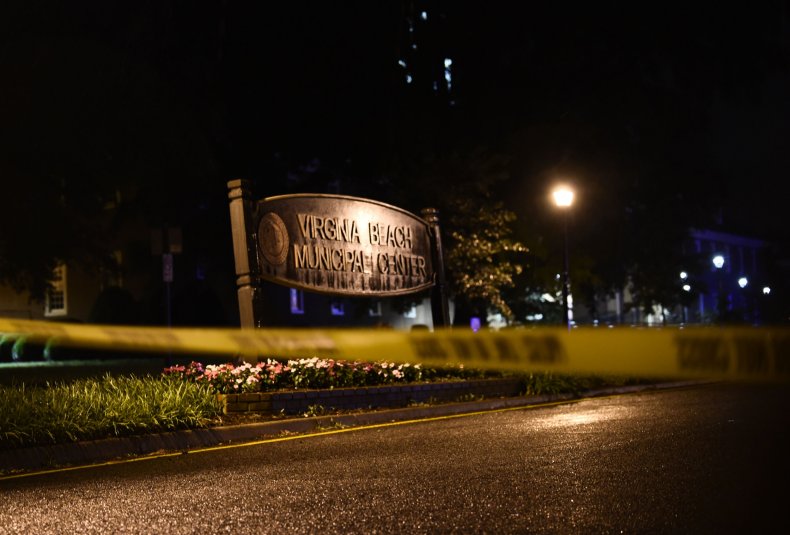 On April 12, Lynch's family held a press conference to call for a federal investigation into his death.
"This is not over, this is just beginning. We want justice for Donovon Lynch, and we will get it," Wayne Lynch said during the news conference. "We're heartbroken, angry."
The Virginia State Police's Bureau of Criminal Investigation is leading an independent investigation into the shooting. Investigators have put out a call to the public asking for witnesses who might have cellphone or surveillance video of the incident to come forward.
Newsweek reached out to the city of Virginia Beach, for comment on the lawsuit but didn't receive a response before publication.
Update (6/21/2021, 4:15 p.m. EDT): This story has been updated to include a statement from Wayne Lynch.