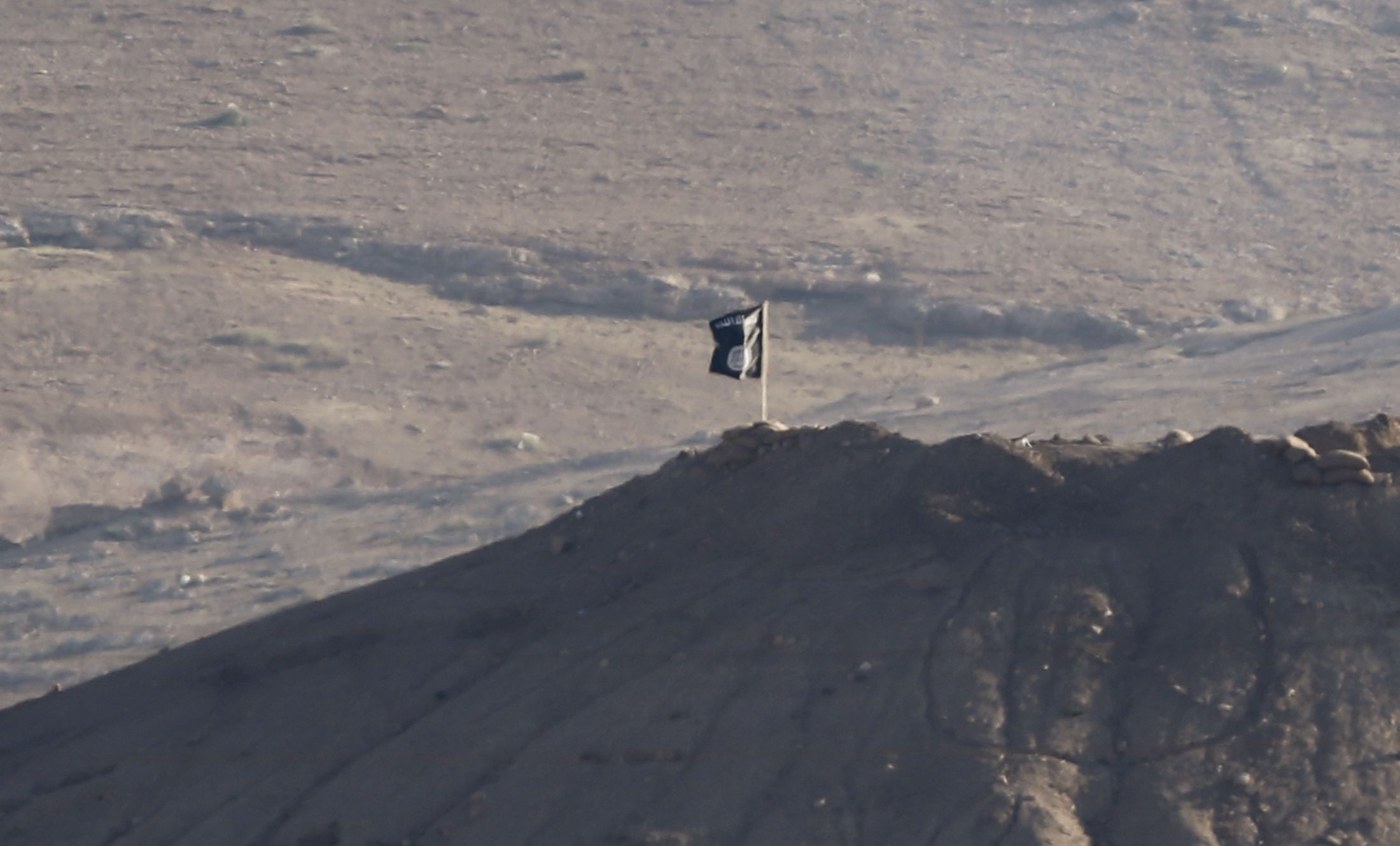 Relatives of a 23-year-old Islamic State (ISIS) recruit this week told the Canadian Broadcasting Corporation (CBC) about her disappearance, referring to the woman by the alias Aisha.
"We all went to work, came home, all her stuff was gone," Aisha's sister told the CBC. "She had packed all her winter clothes, took her computer and left." She said her sister called relatives after arriving in Syria, during which she described plans to die in the terrorist organization's territory.
Aisha's family claims her radicalization began when she was among 15 students who took an online class about the Koran. Her family believes the class was taught by a Canadian woman who acts an ISIS recruiter, and who offered Aisha instructions on how to travel to Raqqa, Syria, a stronghold of the organization.
The CBC determined that the recruiter, whose name was withheld, also tried to recruit members of a mosque in Edmonton, Canada. Aisha's family claims the recruiter paid for the 23-year-old's trip to Syria; she traveled into the country through the Turkish border, a common entry point for Western recruits. Authorities have not charged the recruiter for her suspected involvement in Aisha's radicalization.
Before Aisha's departure, Canadian intelligence officials spoke with her relatives, warning she had been radicalized and providing audio recordings of her discussing travel plans with the recruiter. "They told us she had been interacting with people they thought were dangerous and were influencing her in a negative way, but they didn't give us enough information and it was all very vague," Aisha's sister told the CBC.
The interactions she refers to are mainly online, including a Twitter account boasting the Black Standard flag used by ISIS.
Had the intelligence authorities been more firm in their warning, Aisha's sister claims she would have "ripped" Aisha's passport. The intelligence agency told the CBC it could not prevent someone from traveling to Syria, and that its role ends with the collection and analysis of information on potential security threats. In some cases, intelligence agents do partner with law enforcement or border agents to prevent radicalized people from traveling.
The Canadian government revoked Aisha's visa after she arrived in Syria, making her return difficult if she wanted to escape the grip of the Islamic State. Apparently, Aisha has grown weary of jihad. "Over time, reality's kind of showing her another light, and she's realizing it's not what she thought it was. And now her spirit is down. When we speak she sounds really sad and stressed," her sister told the CBC.
The women communicate via calls and text messages twice a month. The family does not believe Aisha will be able to return home.