Family Finds Nothing in Apartment After Move-In Mistaken for Move-Out
A single mom was shaken last week to find that everything she owned had disappeared from her new apartment.
Stephanie Gunia had just moved into an Inwood Village apartment in La Vista, Nebraska, with her three children. The family had only been living there a week when she walked in to discover everything gone. It turned out that her own building management was at fault, mistaking the family's move-in for a move-out.
Gunia works a demanding job as a store manager at Kwik Shop, where she had already put in 54 hours by Thursday last week. She picked up her kids aged 1, 3 and 7, and arrived home to find their apartment empty.
"I knew something was off when I first walked through my door and I didn't see my doormat on the floor," the distraught mother told Newsweek. "I look up and I see just a mattress in my hallway."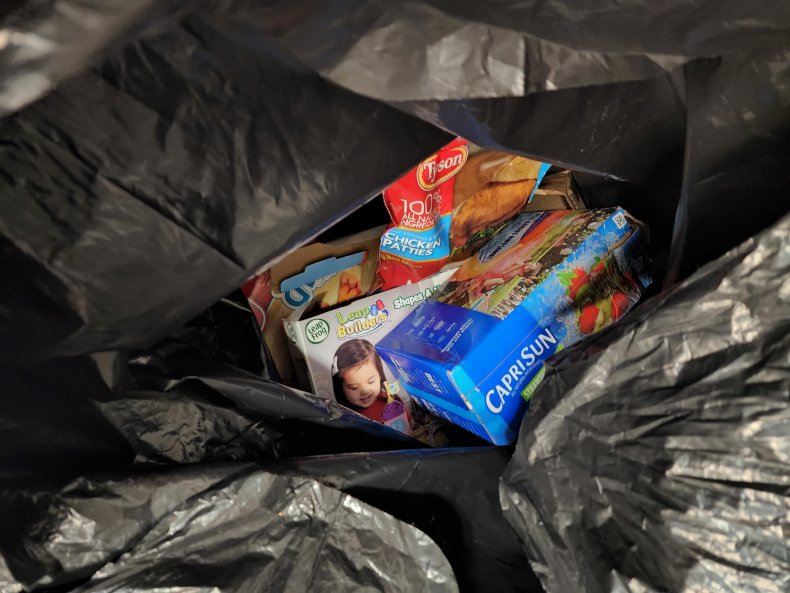 At first, the building management suggested that she had been burglarized. She called the police, but an officer found just the locked door and windows and no sign of forced entry.
A neighbor told Gunia that he had seen two people carrying items out of her apartment and tossing them in the trash outside.
The mom was forced to dumpster dive for her life's belongings. The groceries she had just bought, her children's toys, and all their clothes were mixed with trash across five different dumpsters.
"A lot of it was damaged," Gunia said. "You can't really save most of it because it had beer and trash goop all over it."
Some items were never found, including cash that was in the apartment, Easter treats for the children, their social security cards, jewelry, and priceless family heirlooms. Gunia refused to let her children sleep on mattresses dug out of the trash.
Richdale Management Company, which operates Inwood Village apartments, reportedly told Gunia that movers were attempting to evict a tenant and cleared out the wrong apartment. The complex issued Gunia a $250 gift card. According to Gunia, the complex also promised to send cleaners to her apartment, but they never showed up.
The single mom said her children were traumatized and struggled to understand the incident, particularly her 7-year-old son who is autistic and has ADHD. Now he starts crying whenever they approach the building and begs not to go inside.
"Money cannot replace the hurt my kids are feeling or the family heirlooms, those ultrasound pictures, the baby books," Gunia said. "The main part I'm upset about is my kids losing their safe space."
Even when property is abandoned by a former tenant in Nebraska, landlords are required to give notice before disposing of their possessions. The former resident has seven days to claim property if the notice is personally delivered by their landlord and 14 days if the notice is mailed, according to legal publisher Nolo.
Newsweek reached out to Richdale Management Company for comment.
Update 4/20/22, 10:12 AM ET: This story has been updated with comment by Gunia to Newsweek.