'Family Guy' Teases Clip of President Trump's Uncomfortable Compliment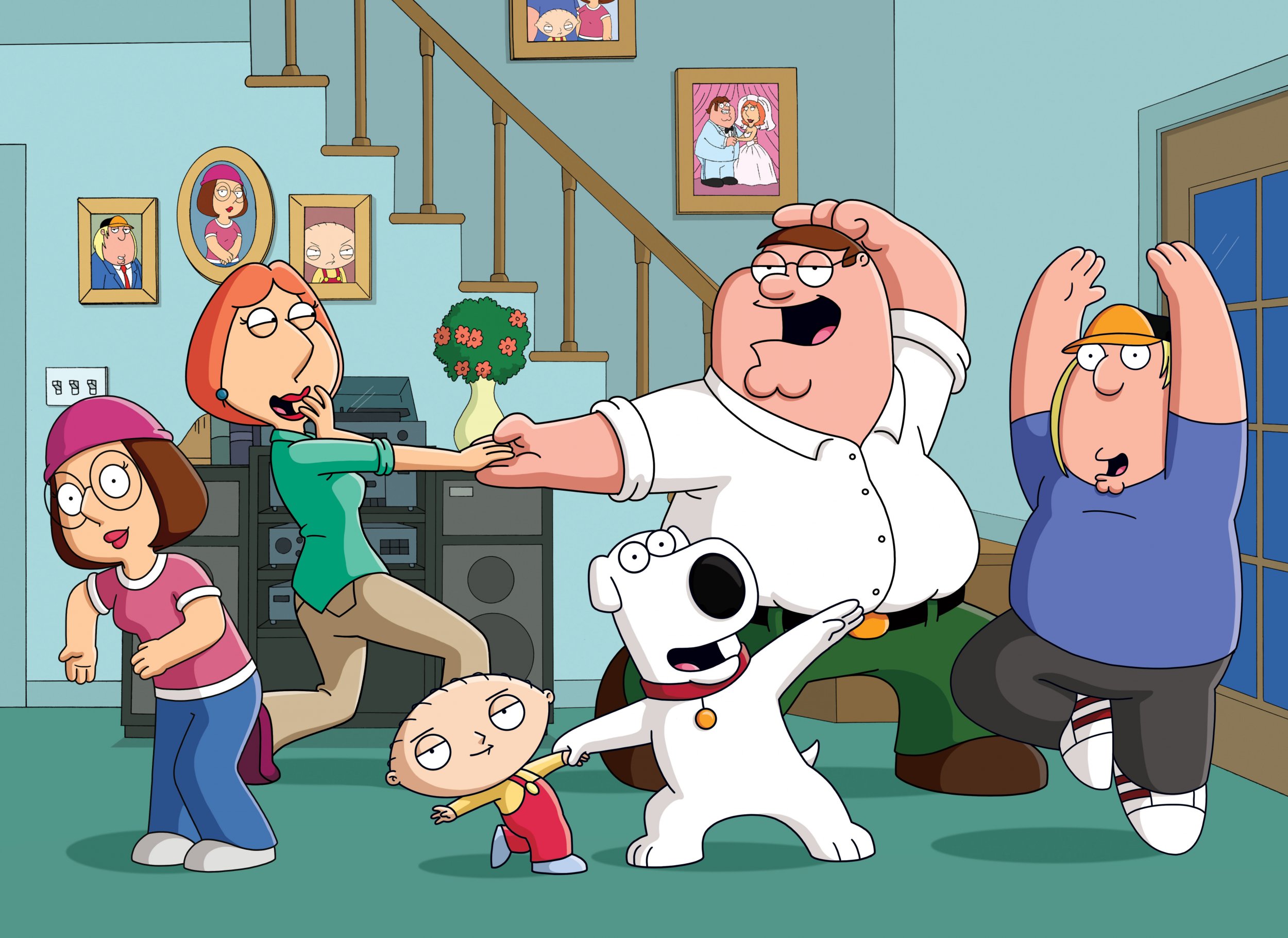 Family Guy voice actor Josh Robert Thompson teased a clip Tuesday of an episode featuring President Trump's uncomfortable behavior.
The newest episode will air Sunday at 9 p.m. ET and will follow the Griffin family to Washington D.C. after Trump offers Peter the position of press secretary.
In the leaked clip, Ivanka is introducing Meg to the President, where he quickly throws out the compliment "you have a beautiful rack." After Meg thanks the orange-faced president, he then responds with "I was talking to my daughter."
Showrunners previously confirmed that the president would make an appearance in the 17th season of Family Guy back in July at San Diego's Comic-Con. While the leaked clip doesn't reveal too much, executive producer Alec Sulkin detailed that things will get way more heated throughout the episode.
"We're just playing to what Trump has already confessed to, say, on a bus," Sulkin hinted in an Entertainment Weekly report. "And he has an encounter like that with Meg."
Sulkin's comment references the leaked Access Hollywood tapes, where Trump uttered the now-infamous line to former host Billy Bush, "Grab 'em by the p***y."
"You know, I'm automatically attracted to beautiful — I just start kissing them. It's like a magnet. Just kiss. I don't even wait," Trump, now 72, said in the tapes. "And when you're a star, they let you do it. You can do anything."
While we will have to wait until the episode's premiere for details on Meg and President Trump's encounter, producers revealed that Peter is not too keen on the president hitting on his daughter.
"In the history of the show, Peter hasn't been that paternal with Meg, but he certainly likes Meg more than he likes Donald Trump, and that's saying something," says fellow executive producer Rich Appel, who then tells Entertainment Weekly that Peter and POTUS engage in "an epic, many-minute-long fight."
This will not be the first appearance Trump has made on Family Guy. Ahead of the 2016 Primetime Emmy Awards, Family Guy's "for your consideration" campaign ad featured a highly-orange Peter with blonde hair, both in the style of Trump. The ad was captioned, "As long as we're voting for dumb loudmouths, can I get an Emmy?"
Aside from his appearance on Family Guy, Trump has been the butt of many jokes since his inauguration. Actor Alec Baldwin's Emmy-winning performance impersonating Trump on Saturday Night Live being among the more notable jabs.