Vaccine Skeptics Outraged by 'Family Guy' PSA
Family Guy has entered COVID-19 vaccine discourse with a PSA explaining how the jabs work in an effort to dispel the fears of vaccine skeptics.
However, some vaccine skeptics are not impressed by the cartoon's attempt to sway people into getting the coronavirus vaccine.
At present, 180 million Americans are now fully vaccinated against COVID-19, however vaccine hesitancy and disinformation is still a problem among some demographics.
The sketch was shown on Jimmy Kimmel Live! on Monday as creator Seth MacFarlane shared his educational PSA video encouraging people to get vaccinated.
The three-minute video, made in partnership with the Ad Council's "It's Up to You" campaign, shows Peter Griffin hesitating about getting vaccinated in his doctor's office, prompting Stewie to deliver an informative PSA on how vaccines actually work.
"Think of the vaccine as a large ethnic bouncer, and COVID as the drunk, entitled white kid yelling 'Do you know who my father is?'" Stewie begins, before going inside Peter's body to explain the science behind vaccines and immunity.
"Vaccines protect us from illnesses by activating our immune response without the danger of actual infection, thereby training the body to fight off the real thing. Some of the COVID vaccines work by exposing your immune system to proteins, which resemble the spike proteins of the virus but cannot infect you," Stewie says.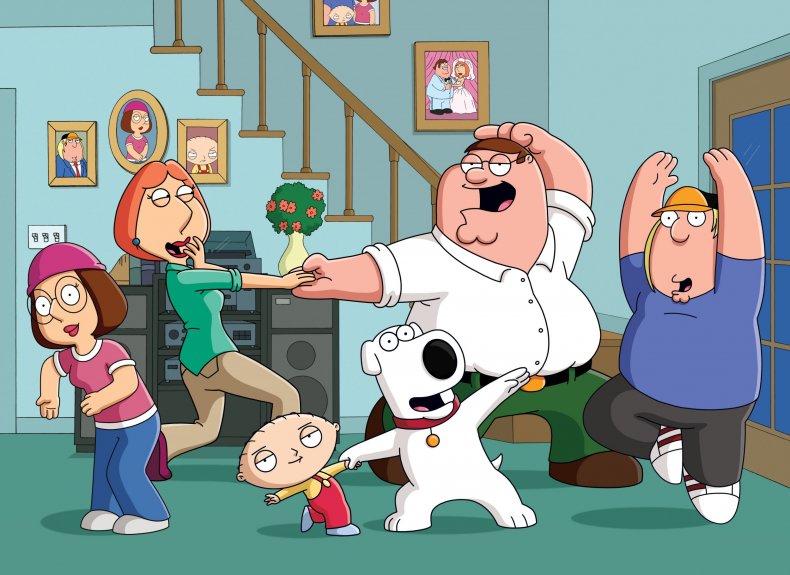 The cartoon baby adds: "The common side effects from the COVID vaccines are generally mild and last a few days, but do you know what can have serious long-term side effects? COVID."
Family Guy executive producers and showrunners Rich Appel and Alec Sulkin said they worked with leading immunologists to produce the PSA.
"We were proud to work with some of the nation's leading immunologists and epidemiologists on this PSA. And while we never understood a single note they gave us, we took them all," they said in a statement per Variety.
The short is being widely shared on Twitter where many are praising MacFarlane's efforts to educate his audience.
However, some people are outraged that the show is being used to share information on the vaccine.
"You've gone against everything you've ever done and sold out to conform with the government narrative. That's not the Family Guy way. How very disappointing," reads one response.
While another person added: "Is it me or has Stewie gotten dumber and dumber as the show has gone on? He used to be the smartest one in a house full of idiots. But now he's dumber than the others combined."
Another tweet reads: "Didnt they outlaw Joe camel for this s***? Ya know, using cartoons to push dishonest propaganda on people?"
Speaking on Jimmy Kimmel Live, MacFarlane explained that he made the PSA as a response to disinformation about the vaccine spread on Fox News.
"I looked around and saw everyone else at Fox Corp doing their part to get good science out there and be responsible," he said. "Looking down the barrel at that kind of peer pressure, I said 'Well, gosh, we gotta do something too.'"