Family Identifies Human Remains as Amish Teen Linda Stoltzfoos Missing for 10 Months
The family of Linda Stoltzfoos, an Amish teenager who disappeared in Pennsylvania on June 21, 2020, reportedly confirmed that her remains had been recovered on Wednesday.
The Stoltzfoos family confirmed to multiple local media outlets that they had identified remains that investigators discovered in a rural part of eastern Lancaster County as belonging to Linda, who was 18 years old at the time she went missing.
"All of us have been hoping for closure. It's not the news we wanted, but progress is moving forward to bring Linda to rest," Mervin Fisher, Stoltzfoos' uncle, told Lancaster Online.
The Lancaster County Coroner's Office was called to the scene after the remains were discovered by members of the FBI, the East Lampeter Township Police Department and the Pennsylvania State Police, according to a news release from the Lancaster County District Attorney's Office.
Law enforcement agencies and local volunteer groups had spent more than 15,000 hours combined while searching for Stoltzfoos' remains over the course of almost 10 months.
Family members filed a missing person report one day after Stoltzfoos was last walking to her Upper Leacock Township home after leaving church.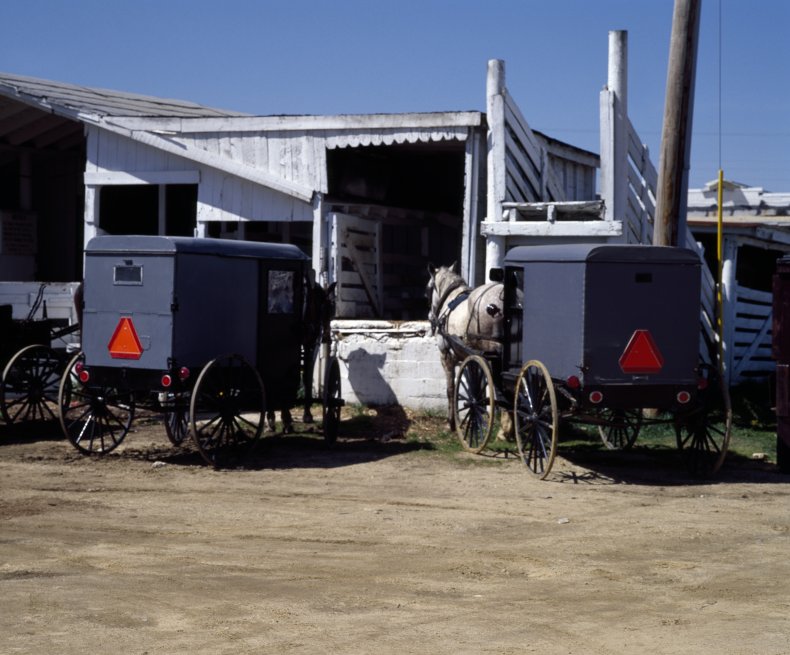 Justo Smoker, 35, was charged with Stoltzfoos' murder in December 2020, about six months after she went missing. Smoker became a person of interest in the case after multiple reports of an Amish woman spotted in a car similar to one owned by him.
Authorities say that surveillance video taken by a homeowner on the day of the disappearance showed a car suspected of being Smoker's approach a woman believed to be Stoltzfoos, with a man seen abducting the woman on foot soon after.
Police found articles of clothing belonging to Stoltzfoos and a zip tie buried near a business where what they say the same car was later spotted. Prosecutors say that DNA "attributable to Smoker" was found on one of Stoltzfoos' buried stockings, according to The Pittsburgh Post-Gazette.
Smoker was initially charged with kidnapping and false imprisonment. He was charged with homicide after authorities concluded that Stoltzfoos was deceased due to her disappearance and the passage of time.
Although Smoker's public defender argued that prosecutors did not have enough evidence to prove that Stoltzfoos got into his client's car, a judge ruled last month that the murder trial would proceed. Smoker remains in prison awaiting trial.
The coroner's office is expected to make an official identification of the remains at a later time, along with determining the cause of death. An autopsy is scheduled for Friday.
Newsweek reached out to the Lancaster County Coroner's Office for comment.