Family of Kidnapped American Journalist Austin Tice Launches Campaign for His Return From Syria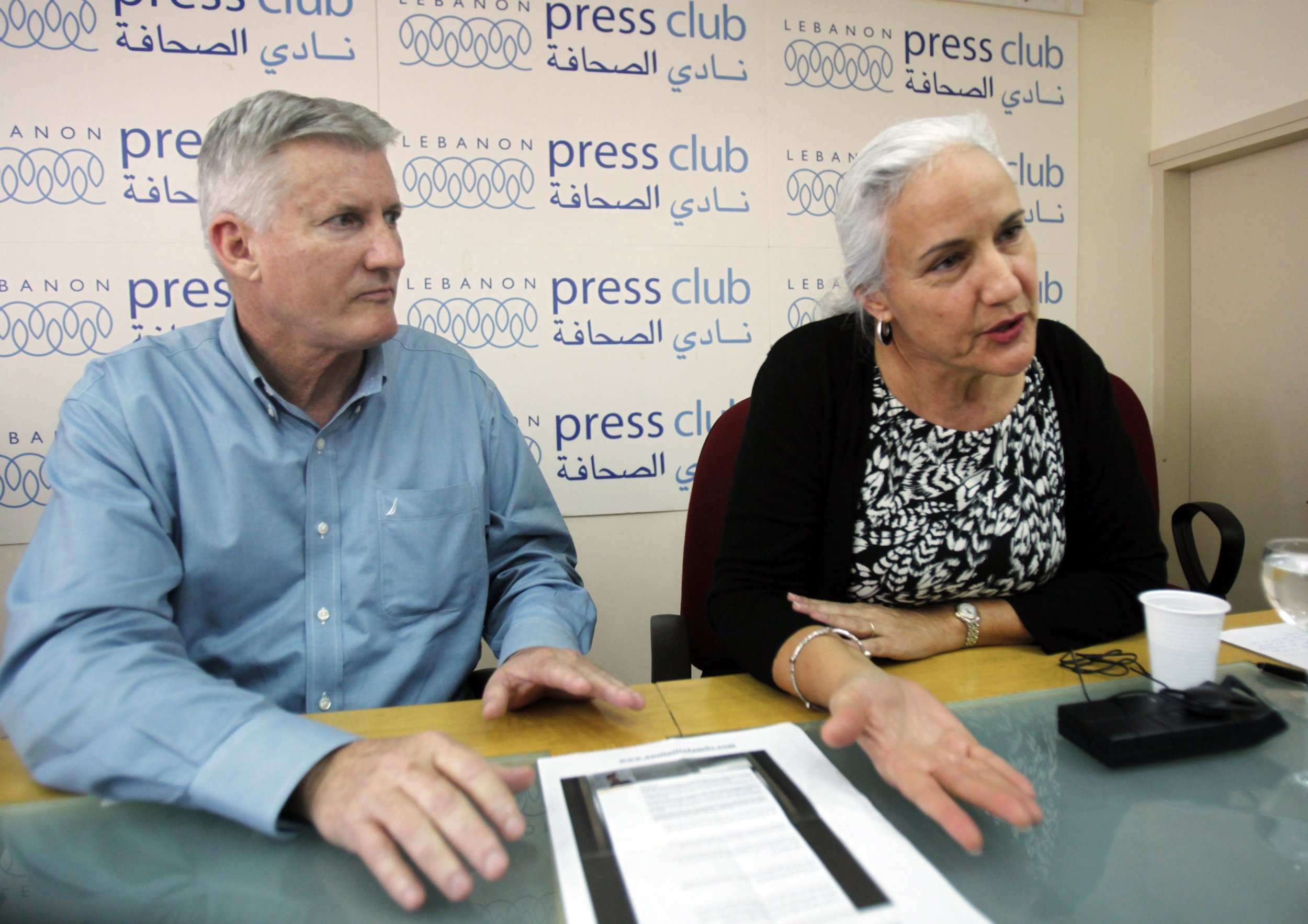 On August 13, 2012, freelance journalist Austin Tice went missing in Syria as he was preparing to travel from Daraya to Beirut, Lebanon. In September of that year, a grainy YouTube video surfaced and purportedly showed the 33-year-old walking with a group of masked men through a deserted countryside. He was blindfolded, and his hands were tied behind his back.
That was the last time his family received definitive proof Tice was alive. This week, it announced a media campaign, #FreeAustinTice, to raise awareness.
Tice was in Syria reporting for McClatchy and The Washington Post. (The former Marine was the recipient of a George Polk Award for his journalism.) In the more than 900 days he has been missing, his parents, Marc and Debra Tice, have received only limited assistance from the Syrian and the U.S. governments, relying instead on tips from people in Syria to learn new information about their son. The family hasn't disclosed the identity of the captors, though it doesn't believe Tice is being held by ISIS or any other terrorist group. ISIS killed two other American reporters in the summer and fall of 2014.
"We haven't received any concrete or tangible proof of life, or even communication, from anyone," Marc Tice told Newsweek, adding that no ransom demand has been made. "We do hear from time to time from sources that we deem to be credible that Austin is alive and that we should be patient."
The campaign to raise awareness about his son's captivity is an effort to pressure the governments involved to ensure Tice is freed and create a more open discourse between the U.S. government and the Tice family. While intelligence agencies are aware of Tice's captivity, they do not share their findings with the family.
The campaign is an unusual move for the family of a hostage. In general, when someone is taken hostage, a media blackout goes into effect and his or her name is not printed, at the request of the family. Though news organizations may know the name and situation of a hostage, they will decline to print the information to protect the captive's safety.
In Tice's case, a media blackout was impossible. "We didn't really have that decision," the elder Tice told Newsweek. "Austin's captivity was made public after he went missing in an interview the Czech Republic ambassador gave on television. It immediately became known."
At times, the family was more secretive with information, and then when it "felt like the circumstances in the region or the politics might be beneficial to getting Austin released," the family became vocal once again.
This campaign, created in collaboration with the organization Reporters Without Borders, will be visible on dozens of news websites. "The campaign is about amplifying our voices and making sure that the Obama administration and the United States government and all of its agencies know that there are a lot of people that want to see Austin home safe," Tice said. "We need to ramp up the efforts and not leave any stone unturned. We'd like the Syrian government to do the same thing."
Much of the Tice family's frustration has surrounded the lack of transparency in the hostage negotiation process.
"We hear very, very little," Tice said. "A lot of officials are very committed to helping us bring Austin home, but it's really the lack of structure, direction, focus and clear lines of accountability that prevent people from all the different parts of the government from being as effective as they'd like to be."
The family hopes that the president's recent call to restructure the hostage program will help bring their son home. "It's not individuals that don't want to help. It's the policy, frankly," Tice said.
A White House spokesman, Alistair Baskey, said: "In light of the increasing number of U.S. citizens taken hostage by terrorist groups overseas and the extraordinary nature of recent hostage cases, the President directed a review of hostage policy be conducted. All relevant departments and agencies are participating.... The review group has been asked to make recommendations regarding changes in practice or policy that will help the U.S. government best address cases of Americans taken hostage overseas. We anticipate the review group will complete its work by sometime this spring.
"We have heard concerns expressed by some family members about their interaction and communication with U.S. government officials and the amount of information that can be shared about these efforts. Family participation is therefore an integral part of this review. We understand this is incredibly difficult and painful for the families and we appreciate their feedback. We are thankful to those that have agreed to participate. Their participation is key to helping us better understand ways we can improve this process. In addition to getting feedback from the families, we are examining the interagency process involved in engaging with families throughout a hostage situation."