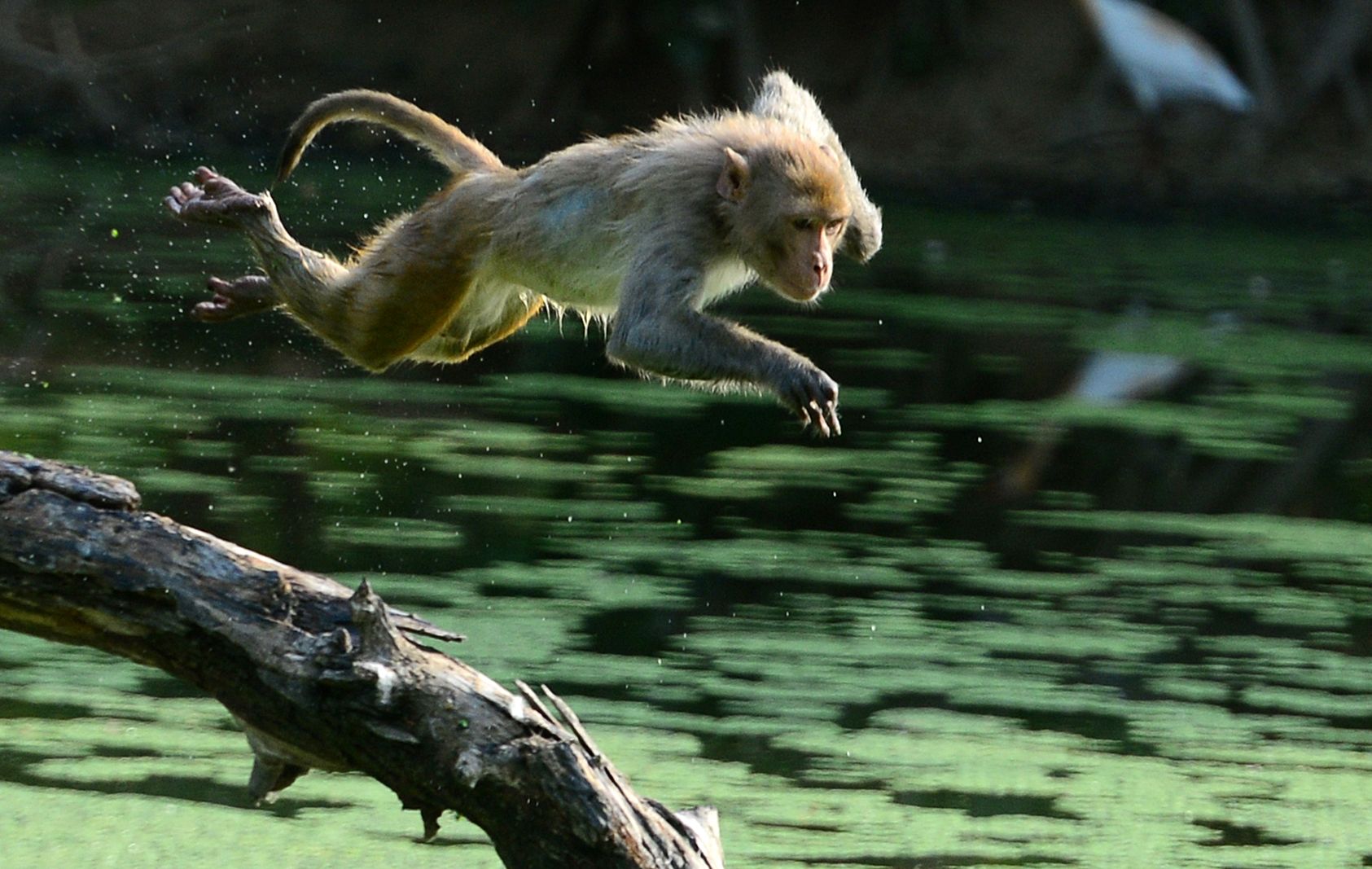 The family of an Indian man, stoned to death by monkeys last Thursday, is lodging a complaint against the animals, but police say that filing such an accusation would "make us a laughing stock."
Monkeys killed 72-year-old Dharampal Singh as he gathered pieces of wood in the north Indian village of Tikri. The monkeys reportedly took bricks from a damaged building and threw them at the man from a tree.
"Monkeys threw more than 20 bricks at Dharampal on Thursday. He was hit on the head, chest, and legs. Thrown from quite a height, the bricks were enough to kill him," said Krishnapal Singh, the man's brother, according to The Times of India. He later added that the "rogue monkeys are the real culprits and must pay for it."
Although the family filed an official complaint with police, authorities have refused to pursue the case, calling the incident an accident.
"How can we register the case against monkeys? This will make us a laughingstock. I don't think it is a logical demand. We were definitely informed of the bizarre accident and we registered it in our case diary after which a post-mortem was also conducted," Chitwan Singh, the station officer of Doghat police station said, The Times of India reported.
While residents have complained about the aggressive monkeys in their village, the animals are causing problems for people throughout India.
A family member found the body of a baby after a monkey allegedly took him from his home in April this year.
"The mother is saying that she saw a monkey take away her child. She raised an alarm but the monkey quickly leaped over the roof and vanished out of site. We launched a search along with the forest officers. Yesterday (Sunday) the baby was spotted inside the well dead," police sub-inspector S.M. Baral told Agence France-Presse.
Officials called the incident "a very rare case," saying that monkeys will sometimes enter homes in search of food.
"While monkeys attacking humans or entering houses in search of food are fairly common, this is the first case in which one has run away with a baby," Officer P.C. Pradhan told the BBC. The officer said that authorities were working with a local tribe to catch the animal.