Comedian Robin Tran Suggests Steve Urkel Would Never Have Survived Cancel Culture
Just about anything and everything from entertainment's past is winding up on the internet's ax list in the age of cancel culture.
Celebrities including Tina Fey, Jimmy Kimmel and Jimmy Fallon have come under fire recently for making racially insensitive jokes or working on problematic material in the past. Even Friends has been catching more ridicule lately, because of its pretty striking lack of diversity.
And while there are more plenty of other older shows that would likely get canceled—figuratively, and maybe literally—in a heartbeat if they were to premiere in today's socially conscious climate, according to comedian Robin Tran, there's one old show that particularly sticks out: Family Matters.
On Wednesday, the comedian shared a video of a set she performed at the Rec Room in Huntington Beach, California, deeming Family Matters' breakout character Steve Urkel—played by Jaleel White—the "creepiest motherf**ker I've ever seen on TV."
In the video, which is captioning on Twitter as "STEVE URKEL IS CREEPY AND EVIL," Tran jokes about the character's obsessive behavior towards Laura Winslow (played by Kellie Shanygne Williams), which wouldn't be acceptable today.
"You guys ever seen Steve Urkel recently? This guy—first of all, he keeps trying to f**k a girl that says no, right? He's like, 'I'm wearing you down, baby. I'm wearing you down.' That's one of his f**king catchphrases. 'I'm not gonna respect your boundaries girl. Your boundaries are going down!'" Tran says in her best Urkel impression.
Tran goes on to detail some of Urkel's most offensive moments, like the way he started a relationship with Myra Monkhouse (Michelle Thomas) despite continuing to pursue Laura and when he created a cooler, hotter clone of himself to date Laura after she repeatedly shot down his own attempts.
"My god, this guy. Do you want me to keep going with this? Want me to explain not you why Steve Urkel is a f**king creep? A f**king girl named Myra falls in love with him, and you know what he says to Myra? He goes, 'I'll only go out with you until Laura says she loves me, and then I'm gonna f**king leave you.' Steve Urkel had a side chick. Could you believe that s**t?" Tran jokes. "And then Steve Urkel changes his DNA and becomes a guy named Stefan Urquelle. Yeah, you guys remember Stefan Urquelle. Why Stefan Urquelle? Because while he's Stefan, he can f**k Laura, but while he's Steve, he can f**k Myra."
Tran continues in the video: "Steve makes a f**king clone of himself, and then he turns his clone into Stefan Urquelle so that his clone Stefan can f**k Laura while he's f**king Myra. At the same time, alright? Am I done yet? I'm not f**king done. Steve realizes he still wants to f**k Laura, so he leaves Myra and then he steals Laura away from the clone that he created. This guy created a human life to c**kblock it. Do you know how f**ked up that is? That's some Twilight Zone, Breaking Bad s**t. That's the most evil s**t I've ever seen on television. Steve Urkel, played by Jaleel White, is more evil than Walter White, alright?"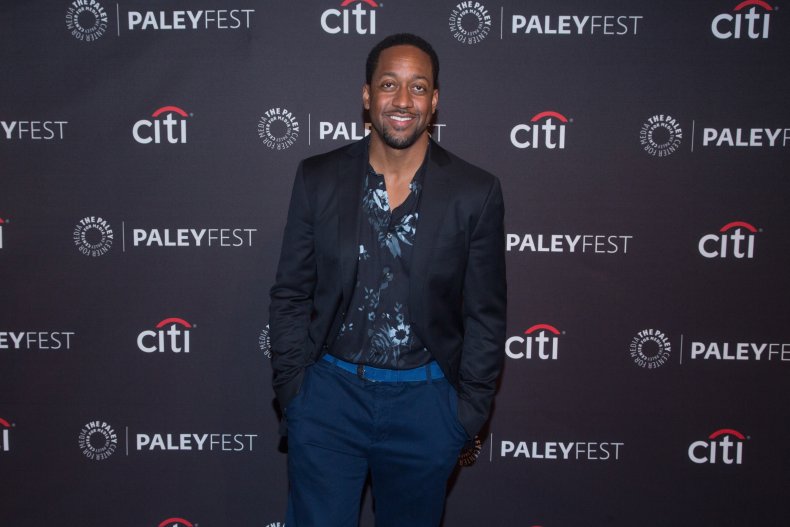 Although Tran's video stemmed from a comedy set she performed two years ago, the comedian is spot-on with her take, especially as more and more people continue to shine a light on toxic behaviors and re-examine pop-cultural staples.
Tran, who appeared in Hulu's Don't Look at Me special, told Newsweek on Wednesday that the joke came about after she binged-watched Family Matters.
"[I] was horrified to learn that a lot of my 'nice guy' tendencies (before I transitioned) started with Urkel teaching me that persistence was key because he gets rewarded at the end of the series. I figured there must be many men out there who were similarly influenced by him in a negative way, and I wanted to joke about how toxic he is to bring attention that this type of behavior isn't o.k.," Tran said in an email.
While the Family Matters star character may have exuded questionable behavior throughout the show, the series lead White wasn't without controversy either. The actor faced domestic battery charges after his former girlfriend Bridget Hardy accused him of assaulting her in 2010. However, White was cleared of all charges after a judge ruled there was not enough evidence to support Hardy's case.