Family-Owned Businesses Get Through Hard Times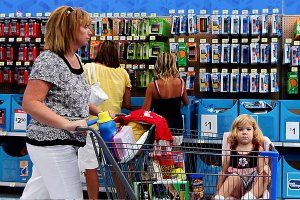 The post-crisis numbers are in, and it paid off to be a patriarch. Think back to the height of the panic that was toppling global banks in late 2008, and a story from São Paulo sticks out. With its share price down more than 30 percent, Brazil's Banco Itaú struck a deal to merge with União de Bancos, its foremost rival. Both banks needed to expand their reach and share costs, but a more fundamental fact made the deal possible. "This only happened because they were controlled by two families," says Eduardo Gentil, managing partner at the São Paulo office of Cambridge Advisors to Family Enterprise. The families were able to strike the deal quickly and smoothly. And because it was the owners' own wealth at stake, they could afford to take a longer view, making sure they got the merger right instead of rushing into decisions to please analysts and stock-market investors fixated on the quarterly numbers. And the result? A $260 billion financial institution that has become the largest private bank in Latin America and is now buying back shares and posting double-digit growth.
It's not just in Brazil that family-controlled firms deftly handled the crisis. According to several new studies, those companies actually outperformed their publicly held counterparts both going into the downturn and during it, and have in many cases emerged better positioned as the global economy lifts itself off the floor. They were less saddled by debt and kept more cash on hand. They scored better financing when credit markets froze, and they maintained higher investments in research and development all through the downturn. Another reason that families outperformed, according to the reports: as publicly listed companies saw revenues and earnings collapse, pressure from shareholders and analysts to show good quarterly results often made these companies act rashly, desperately slashing costs, cutting staff, and severing ties with vendors.
Family firms were often able to take a longer-term, more strategic approach and kept stronger relations with their customers, says Harvard Business School professor Belén Villalonga, who has just completed a study comparing the performance of 4,000 family and public firms in the U.S. and Europe. Between 2006 and 2009, she says, family-controlled firms both gained market share—increasing sales 2 percent faster than nonfamily firms—and outperformed their public peers by 6 percent on company market value. Another report, by the German consultancy Roland Berger, looked at family-owned firms in Europe's biggest economy and found they navigated the crisis with better liquidity and less debt. This all builds on what has become a decade-long trend of family firms outperforming the market, says Villalonga.
In turbulent markets, family businesses are sometimes able to seize opportunities their public counterparts won't. For instance, when the crisis hit, the construction sector in Eastern Europe flatlined. Baustoff + Metall, a family-owned construction-materials company based in Austria, took advantage of fire-sale prices to push into six new national markets. "We decided very quickly that this was a terrific chance to expand," CEO Wolfgang Kristinus says in a new Ernst & Young report on family companies. It had the cash, and the CEO explains it had flexibility because there was no need to "negotiate with shareholders." The E&Y report found similar narratives all across Europe, where family-controlled companies form the backbone of the economy in many countries, including Germany, Austria, Italy, and the Nordic nations.
Family companies' traditionally moreconservative approach to debt and leverage turned out to be another advantage. According to a study by McKinsey, average family businesses in the U.S. and Western Europe had a debt-to-equity ratio (a measure of leverage) of only 25 percent going into the crisis in 2008, compared with 40 percent for nonfamily firms. "Having less debt and more cash helped them during the crisis," says Harvard's Villalonga. The Berger study shows German family firms increasing their cash throughout 2009, even as many companies' revenues collapsed. "Their conservative strategy resulted in better financing terms," says Klaus van Marwyk, coauthor of the Berger study. When credit markets froze, lower debt and higher cash translated into real gains. While the public companies in the study spent 99.6 percent of their gross profits in 2009 on interest payments, family companies' financing costs were only 42 percent of profits. That's one reason family firms were able to keep their R&D spending high, at 7.5 percent of turnover, versus just 3.1 percent for public companies.
All this might come as a surprise because today's global capitalism is radically different from the long-gone era when industrial and banking dynasties, like the House of Rothschild, dominated the economic and political life of Europe and much of the world. In the second half of the 20th century, business schools turned against the idea of bloodlines controlling balance sheets. Family companies were considered poorly managed, slow to innovate, and prone to rivalries and infighting. Often they were subject to the whims of a powerful patriarch. Many declined or went out of business in the second or third generation. To this day, family businesses have a negative connotation, especially in the U.S., even though some 60 percent of all publicly traded firms (including 40 percent of the Fortune 500) have the founding family exercising either control or significant influence.
In recent decades, however, a new model for family businesses has emerged. They include corporate stars such as BMW (controlled by the Quandt family), Walmart (the Waltons), and Samsung (the Lees). Today's successful firms might be owned by a family, but the executive chairs are no longer stocked with untalented offspring. On the contrary, the families have learned to separate ownership and management, letting their companies be run by professionals hired from the outside. Family companies also tend to be better at nurturing long-term relationships with clients and suppliers, which can give them an edge in turbulent times. What's more, says E&Y, they retain their managers and other key staff—such as engineers and specialists—longer, which reduces churn and keeps knowledge inside the firm.
Success during the crisis built on a longer record of outperformance. The broadest such study, from McKinsey, compares the performance of companies listed on various international stock indexes based on whether a family has a dominant stake or not. Between 1997 and 2009 family-controlled companies on the MSCI World, the S&P 500, and Germany's HDAX returned almost 3 percent a year more to investors than the general index. It may be exactly this model—publicly listed but family-controlled—that combines the best of both worlds, the strategic, multigenerational outlook of a family and the rigorous discipline of the stock market.
Of course, these businesses have their own special problems. Not all have embraced professional outside management, and many still face trouble when the founder dies. "From the European and American experience, we know that succession issues are very difficult," says Ahmed Youssef, a partner at the consultancy Booz in Dubai. "On average, family firms in the Gulf states have fared better [through the crisis], but the main challenge is separating wealth and business." In the Arab world, he says, family companies dominate, but are only beginning to put issues like the owner's death and succession on the table.
Ultimately, the strength of the family firm is that there's no question where the buck stops. During the global financial crisis, the world learned what happens when the managers of financial institutions gamble with other people's money without much responsibility for the consequences. That may be one explanation why family companies were less leveraged—and therefore less exposed to risk—during the downturn: the wealth of the controlling dynasties was directly on the line. Business done along bloodlines hardly makes anyone immune to shocks, but it may make the global economic heart beat more steadily.