Family of Parkland Shooting Victim Objects to Her Image Being Used in 'March For Our Lives' Protests
The student protest at University of Florida Thursday brought a diverse range of people of all ages, student groups, organizations, homemade signs and political perspectives to the campus.
One such sign was of Meadow Pollack, an 18-year old senior at Marjory Stoneman Douglas High School, who was murdered in the 2018 shooting.
A young "March For Our Lives" activist was photographed holding a piece of paper with Pollack's name, photo, and age. Typed underneath was "Parkland, FL" and "Mass Shooting."
Pollack's father, Andrew Pollack, took to Twitter to voice his objections.
"A @AMarch4OurLives activist is using a picture of my deceased daughter to protest @DonaldJTrumpJr at @UF," Pollack tweeted. "My family has asked the group to leave her name out of their gun-grabbing agenda more than once. Meadow wouldn't agree with their agenda."
Andrew Pollack is now a school safety activist and co-author of Why Meadow Died: The People and Policies That Created The Parkland Shooter and Endanger America's Students. The other author is Max Eden, a senior fellow at the conservative Manhattan Institute in New York City.
Pollack believes that bulletproof glass, metal detectors, enhanced door lock systems, ID checkpoints, and "school marshals" will help prevent school shootings.
Pollack's daughter's death prompted him to start Meadow's Movement, a movement fighting for increased school security to prevent future school massacre.
He also founded the nonprofit organization Americans for Children's Lives and School Safety (CLASS) in 2018.
The "March For Our Lives" movement was organized by survivors of the Parkland massacre with a goal to end gun violence and mass shootings in schools. There are hundreds of chapters around the country led by students who enact change on the local level.
They believe that change must be enacted nationally with an urgent federal response. This includes passing legislation to raise the standards for gun ownership, holding the gun lobby accountable and declaring a national emergency around gun violence.
Their goal is to reduce gun injuries and deaths by 50 percent in 10 years.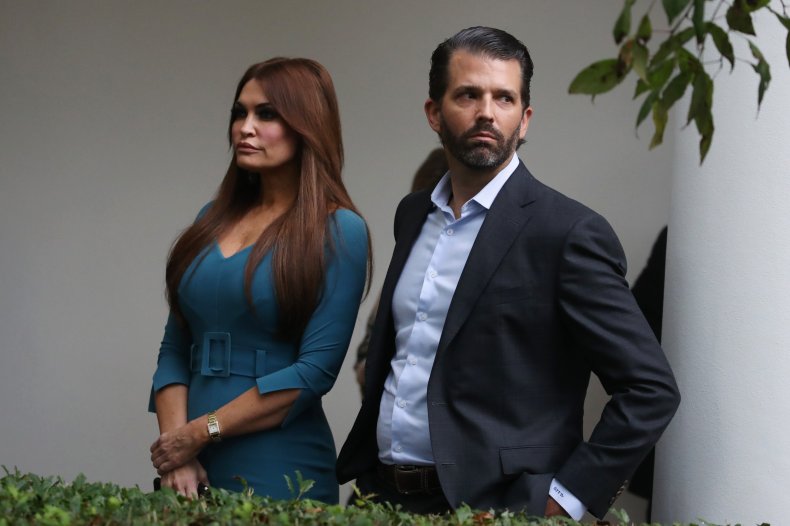 The campus protest focused on Donald Trump, Jr. and his girlfriend, Kimberly Guilfoyle, being invited to the campus by the college's student government to speak about "the importance of freedom, capitalism and our Constitutional rights." They were paid $50,000 for the appearance.
The event was funded by money from an activity and services fee, which is mandatory for students attending classes on the campus. Students protested how their money was used to fund an event they believe "disrespects various communities on campus, misuses student fees and poses a safety risk for marginalized groups."
Many people in attendance also used the event to protest President Donald Trump.
Correction (10/15, 4:50 p.m.): An earlier version of this article described the Manhattan Institute as being corporately funded. According to the Manhattan Institute, over 90 percent of its funding comes from individuals and foundations. We regret the error.