Family Research Council President Tony Perkins Calls Trans Soldier Policy 'From the Pit of Hell'
Conservative Christian activist Tony Perkins believes that President Joe Biden is adopting policies "literally from the pit of hell" by allowing transgender people to openly serve in the military.
Perkins served on former President Donald Trump's evangelical advisory board and had previously boasted of working behind the scenes to convince Trump to impose his now-rescinded ban on openly transgender soldiers.
During a Wednesday interview with televangelist Jack Hibbs, a fellow Trump supporter who broke into tears at the thought of a Biden presidency in a viral video last November, Perkins made it clear that he was not pleased with recent policy changes at the White House.
"I am not gonna put any kind of spin on it, the policies that are coming out of this administration are literally from the pit of hell," Perkins said, in a clip surfaced by Right Wing Watch, a project of the progressive group People for the American Way. "Within hours of taking office, forcing you as a taxpayer to be involved in funding abortions, not just here in America but around the world. The attack on religious freedom. The attack on our children with forcing schools, this transgenderism on elementary schools, secondary schools, colleges and our nation's military."
"Our military has now become, once again, a laboratory for social experimentation," he added. "They're treating our men and women in uniform as if they were laboratory rats for their social policy. So, America's in a very, very—I would say—precarious situation."
Newsweek reached out to the White House for comment.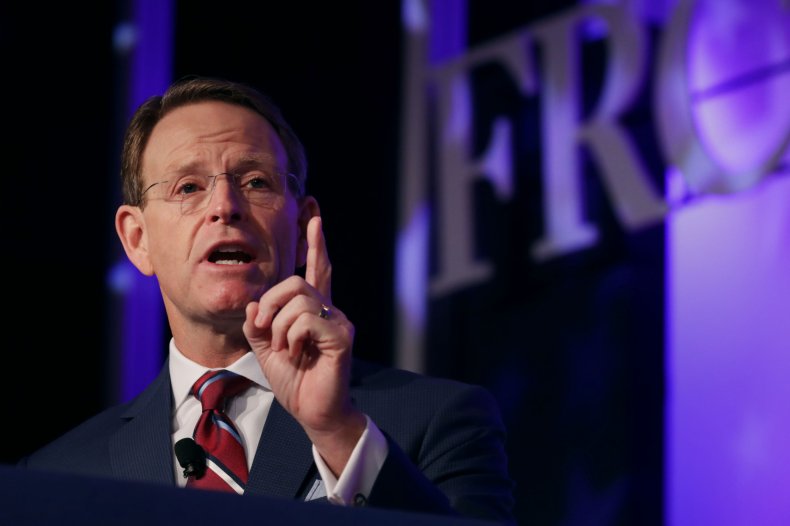 Although Perkins and other anti-transgender activists have claimed that transgender people serving in the military amounts to "experimentation," the military has included transgender people since its inception, most of the time without any ban excluding them. There is no evidence that the military suffered any negative impact while transgender people were allowed to serve openly, nor is there any indication that the bans had any positive effect while they existed.
The first ban on transgender people openly serving was imposed in 1960, although transgender people remained in the military, if not openly, as they have existed since the beginning of recorded history. Policies were relaxed under the administration of former President Barack Obama before the ban was officially ended in June 2016. Trump's ban did not go into effect until 2019, lasting until it was officially ended by Biden's executive order in January.
Perkins is also the president of the conservative evangelical group Family Research Council, an organization that has been designated an anti-LGBTQ hate group by the Southern Poverty Law Center. He remains vice chair of the U.S. Commission on International Religious Freedom, having been appointed by Senate Minority Leader Mitch McConnell (R-Ky.) last year to a term that will expire in May 2022.