A family that moved halfway across the country will soon be reunited with their pet cat after he was missing for six months.
The family decided to drive their RV for their move to Washington state from Wisconsin and made a stop at a nearby campground. Late at night, a family member got out of the RV and their cat, Berkeley ran out. Although family members searched the grounds, they were unable to find him.
Lisa Bernard, the public relations coordinator for the Dane County Humane Society, told Newsweek that Amy O'Shea, the cat's owner, left Berkeley's belongings with Kirsten Johnson, a friend, in case Berkeley found his way to them.
Johnson told Newsweek O'Shea and her family were upset and did not know what would happen. Johnson, however, believed Berkeley would survive.
"He's a hunter and an outdoor cat," she explained. "One of the things unique to Madison is you go from a city to a country setting in about two seconds flat. We figured he just found himself a new barn to live in."
A lost cat report was filed with the humane society, but months passed before the 12-year-old feline was found. Bernard explained that another group of people were at the same campground and found the missing feline curled up in a storage compartment.
"They weren't sure if he wanted to get warm, or if he thought it was his home," Bernard told Newsweek.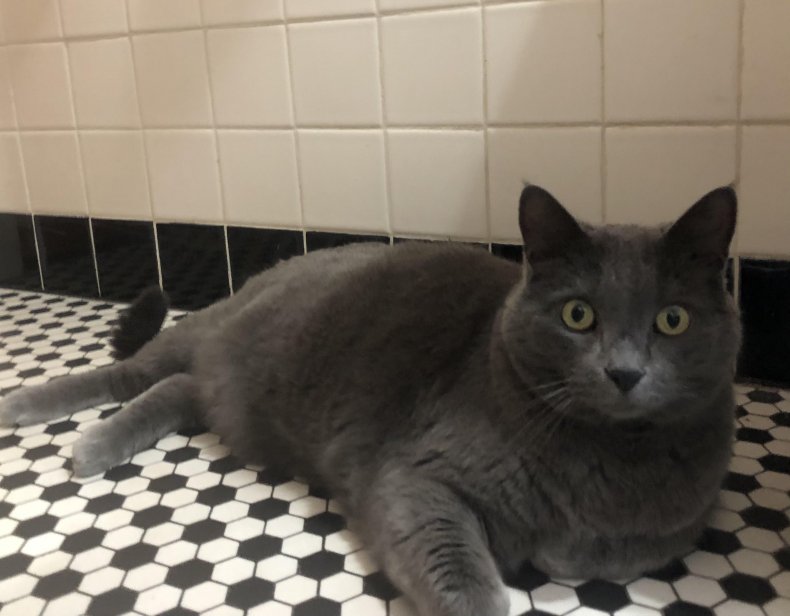 He was brought in to be evaluated by the Dane County Humane Society, and Bernard said he was "sweet and very nice."
Staff with the humane society scanned him for a microchip. They discovered that although Berkeley had a microchip, his owner information was not up to date. The humane society managed to reach out to Lou Vancil, Berkeley's original owner, and he connected with O'Shea.
According to the ASPCA, implanted microchips are reliable when reuniting lost pets with owners, and the organization supports microchip identification of companion animals.
When scanned, the microchip provides information about the animal's owners.
"We are super relieved and very excited to be reunited with Berkeley," O'Shea told Newsweek. "My daughter put it very nicely. She said 'Finally, the whole family will be together again.'"
In July, she said she had a dream that Berkeley was scared and hungry. By the beginning of November, O'Shea said she felt he was either living with someone new and was adopted, or he died.
"Either way, I felt I needed to let go of him," she said.
Just a few hours later, O'Shea said she received an email from the humane society informing her that Berkeley was found, and was "so grateful."
Though it was a challenging period of time for the family, O'Shea said she is hopeful Berkeley will come home to the family for Thanksgiving.
Bernard told Newsweek that he is currently recuperating. During the six months he was missing, Berkeley lost nearly half of his body weight, and needed to gain that weight back.
After being brought into the humane society, Bernard said he steadily began eating more and looking healthier. She added that Berkeley is expected to go to the veterinarian in about two weeks to have a final evaluation before being cleared to travel and reuniting with his owners.
Johnson said she offered to fly out to visit O'Shea and the family for Thanksgiving and would bring Berkeley along with her. She added that he would fly in the cabin of the plane under her seat.
Hearing that the family's cat was found and can soon see his family once again was a source of good news, Johnson said.
"I think it's just a really lovely story in a time of not so lovely things," she said. "This has been a nugget of positivity."
Looking back on this experience, both O'Shea and Bernard stressed the importance of microchips for pets and ensuring that they are up to date.
O'Shea said she believed she updated the information for the microchip, but it was not saved.
Bernard said that the humane society helped reunite 10 pets with their owners in the past week, and microchips have helped with that process.
"Anyone who finds a pet that's microchipped can take it to the vet or a humane society and they can be scanned," Bernard explained. "It's a quicker way to reunite a pet owner with their pet."
Updated 11/10/2021, 5:44 p.m. ET: This story has been updated with comments from Kirsten Johnson.