Immigrant Children as Young as 3 Months Old Are Being Separated From Parents, Michigan Civil Rights Department Says
As the Trump administration's "zero tolerance" immigration policy continues to cause families to be separated at the border, Michigan says that it's receiving migrant children as young as three months of age.
Related: Here's What Ivanka Trump's Rabbi Thinks About Families Being Separated at the Border
"We have received reports and are very concerned that the children arriving here are much younger than those who have been transported here in the past. Some of the children are infants as young as three months of age and are completely unable to advocate for themselves," Agustin Arbulu, executive director of Michigan Department of Civil Rights, said in a statement released on Tuesday.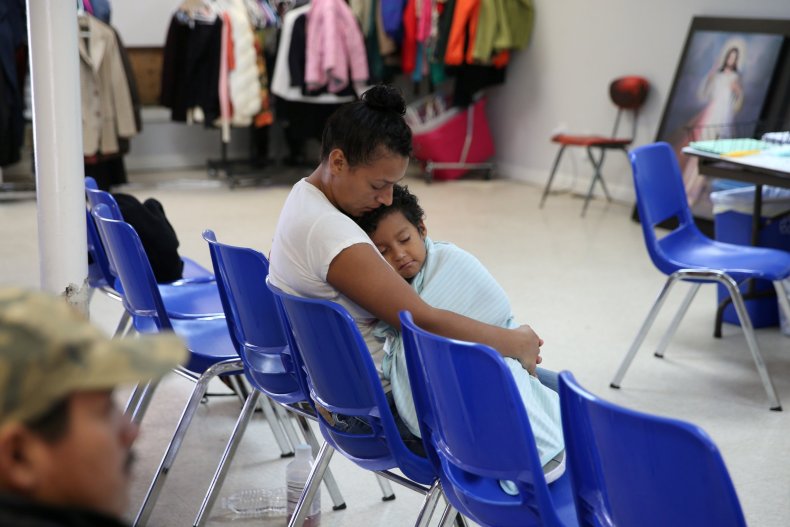 Arbulu also said that while the resettlement agencies in Michigan are serving these children with "dignity and compassion, nothing can replace the love, sense of security and care of a parent."
Michigan has one of the largest long-term foster care programs for migrant and refugee children in the country. Bethany Christian Services, one of the foster care sites, told local news outlets that of the 58 children they are currently taking care of, 50 were separated from their parents at the U.S.-Mexico border.
Dona Abbott, director of the foster care program, also told local NBC affiliate Wood-TV that they have been receiving a growing number of displaced children for months now.
Twenty-seven of those children who are coming from the southern border have reportedly been sent to the organization since Attorney General Jeff Sessions announced the White House's policy to press criminal charges against every person entering the country illegally.
Some of these children who are sent to temporary foster care programs are never reunited with their parents, according to former U.S. Immigration and Customs Enforcement Director John Sandweg.
"Permanent separation. It happens," Sandweg told NBC News. "You could be creating thousands of immigrant orphans in the U.S. that one day could become eligible for citizenship when they are adopted."
Lawmakers in Washington are introducing legislation for immigration reform this week, but Democrats and Republicans are having a difficult time making a compromise when it comes to family separations and criminal prosecutions at the border.
President Donald Trump has defended the "zero-tolerance" policy and has criticized Democrats for not working with the GOP to sign new laws that would ease the family separation crisis. He tweeted on Tuesday that it is time for Congress "get it done" when it comes to immigration.