Border Patrol Knew About Technical Problems Before Family Separation Policy and Went Ahead Anyway, IG Finds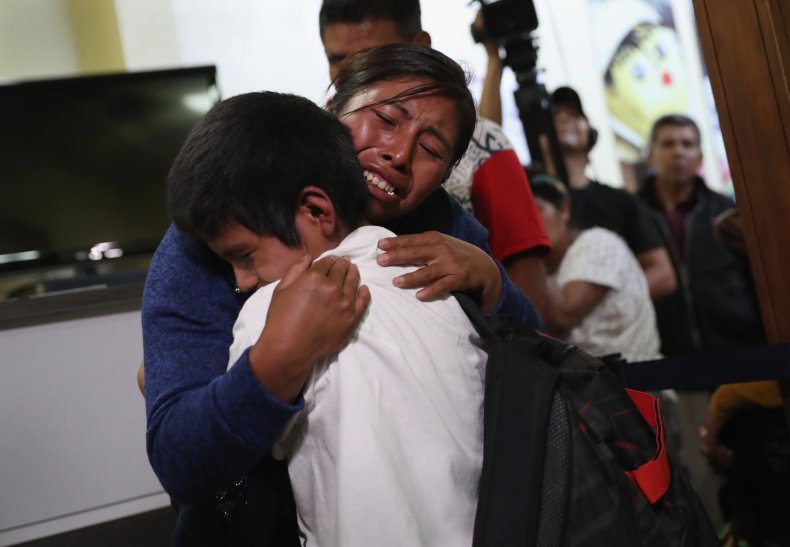 The Department of Homeland Security (DHS) could not properly track the number of children separated from their families at the border or the number of them who were reunified because the system they developed was not equipped to do so—meaning more than 1,300 children were not appropriately classified, an internal watchdog's report found.
The DHS inspector general found that Border Patrol agents had to concoct ad hoc methods to keep track of separated children, which meant that investigators "could not confirm the total number of families DHS separated during the Zero Tolerance period," according to the report released Wednesday.
The result is that the Department of Homeland Security spent more than $1 million in overtime costs, yet failed to meet the goals of the zero-tolerance policy: deterring migrants from illegally crossing the southern border.
[Read the full report below.]
"Instead, the number of apprehensions continued to rise, and ICE was releasing thousands of detainees into the United States almost immediately," the report said. "During our site visits, Border Patrol facilities had nearly reached full capacity, resulting in overly crowded conditions."
The surge in families during this time resulted in children being held in U.S. Customs and Border Protection (CBP) facilities beyond the 72-hour legal limit, the report added.
It also noted how Border Patrol's chaotic implementation of President Donald Trump's initiative resulted in "widespread errors" that severely impaired reunifications. Those errors include numerous "IT deficiencies" the inspector general said the department knew as far back as November 2017 could hobble efforts to track families detained and separated at the border.
Prior government reports have shown that the Trump administration was neither broadly equipped to implement zero tolerance nor prepared to manage the volume of parentless children after conducting separations.
But the new details in Wednesday's report offer a clearer perspective of a policy that more than 3,000 children—the number DHS estimated had undergone family separations during the zero tolerance period—already face.
While immigration officials were preoccupied with implementing a hastily communicated policy, the needs of arriving migrant families continued to grow unabated.
Investigators looked at two time frames to determine how often children were overlooked by the department's databases. During the course of the Trump administration's zero-tolerance policy—from May to June 2018—DHS failed to accurately classify 136 children who had "potential family relationships," the report found. After conducting a broader analysis, the inspector general's report painted a starker picture: An additional 1,233 children who may have traveled to the U.S. with their families were improperly classified by the department from October 2017 to February 2019.
During the Trump administration's hard-line policy that referred nearly all illegal entries at the U.S.-Mexico border for criminal prosecution, known as zero tolerance, CBP was confronting a swell of migrant crossings. In fiscal year 2018, CBP brought into custody around 107,200 families and 50,000 children who had crossed the border illegally, about a one-third increase from the year before.
According to the report, immigration officials repurposed an IT system totally unequipped to handle the volume and pace of illegal crossings and the unique challenges posed by the Trump administration's stated policy goals.
Although DHS devised modifications to its IT systems to prepare for the full-scale roll-out of family separations, the changes "did not fully resolve the problems."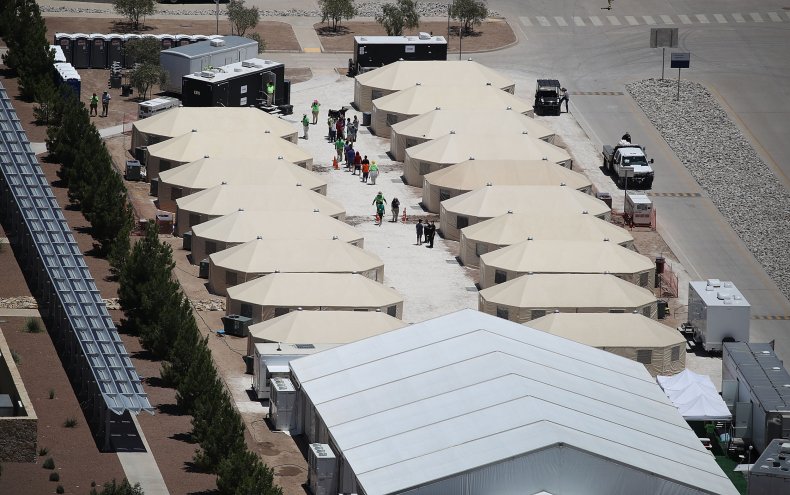 Because of interoperability limitations, after the department began systematically referring migrant adults for prosecution, Border Patrol agents had to delete each "family unit" from its electronic tracking system. The agents would then reclassify each adult as a single adult, for prosecutorial purposes, and each child as an unaccompanied child, without the original family unit tracking number linking the family members.
That tracking number was still retrievable by IT specialists in Washington, D.C., who could access a separate database, but could not be accessed by agents on the front lines of family separations. The system was ultimately updated to add data points that could be used to better track reclassified family members, though these new options were often vague and did not include "zero tolerance" as a reason for separations.
Human error was also a major factor in the department's record-keeping failures. The inspector general's report found that many agents inadvertently processed parents as single adults, and classified their children as unaccompanied, without ever noting that they were a family unit. This made it "exceedingly difficult" to conduct reunifications.
"Data errors were so extensive that a Border Patrol Chief expressed embarrassment at the number of inaccuracies documented by field personnel," the inspector general reported.
Because of the improvised methods employed by Border Patrol to compensate for lack of IT preparation, Immigration and Customs Enforcement (ICE)—the agency largely responsible for facilitating deportations—was often "unable to identify which adults in their custody had actually been separated from their children."
Moreover, placing children in the custody of the Department of Health and Human Services (HHS), which is responsible for housing separated children, was burdensome. The process required a correspondence involving multiple back-and-forth emails in order to transfer a single child.
"One Border Patrol agent estimated that in a 1-week period, she received 1,700 emails regarding [children's] placement," the report found.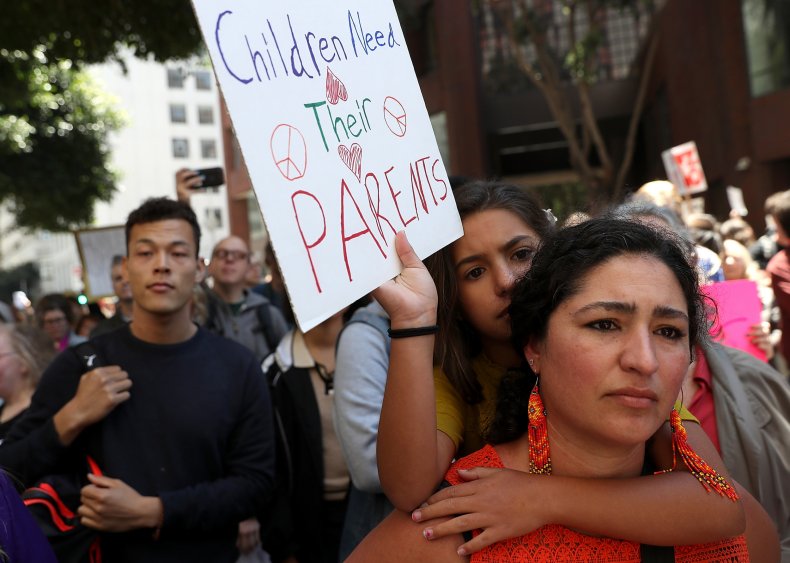 The inspector general also described a common scenario where parents referred for criminal prosecution would be processed, sentenced to time served and returned to CBP custody so quickly that their children had not yet been transferred to HHS custody.
Despite the agency's knowledge of this timeline, it still continued to separate families. While some of these families were kept together in anticipation of time-served sentences, nearly 2,000 children whose parents received little or no jail time were transferred out of CBP before the return of their parents.
Federal law requires that children be processed by CBP within 72 hours of their entry into the system.
"The fact that the government chose to separate families on a massive scale with very few mechanisms in place to track impacted individuals reveals the inhumane and egregious nature of both the policy's blueprints and implementation," Katie Shepherd, national advocacy counsel at the American Immigration Council, told Newsweek in a written statement.
The increasing number of unaccompanied children in the government's custody, due in large part to mandatory separations, strained operational resources and pushed the prosecutorial framework the Trump administration developed to its limits.
"Border Patrol personnel informed us that they diverted agents from guarding the border in order to care for the rapidly increasing number of children within their facilities," the report found. "Border Patrol personnel said they had to use funds budgeted for other mission areas to provide food and supplies for children and families awaiting placement. CBP personnel expressed concerns regarding the time lost in carrying out their core Border Patrol duties because of these increased responsibilities."
The inspector general issued five recommendations addressing deficiencies in the tracking and reunification of migrant families, all of which the department concurred with. These include upgrading IT systems to mitigate user error and ensuring better coordination among agencies responsible for housing migrants.
CBP declined to comment for this story, instead deferring to DHS, its parent department. DHS did not respond to a request for comment.