Family of Slain Star Cyclist Denies Love Triangle Theory
The family of a slain cyclist released a statement over the weekend, dismissing theories that the killing might have been motivated by a love triangle.
Anna Moriah Wilson, 25, was found bleeding and unresponsive by a friend outside of a home in East Austin, Texas, on May 11, according to KXAN News. Police responding to the home later pronounced her dead at the scene. Wilson, who was a professional cyclist, had been traveling to Texas from her home in Vermont for a race.
"Investigators arrived at the scene and discovered a 25-year-old female with multiple gunshot wounds," a news release from the time stated, according to the Austin American-Statesman. "Officers and EMS performed life-saving measures. However, the victim died from her injuries."
The main suspect in Wilson's killing is Kaitlin Marie Armstrong, who has been charged with first-degree murder, but remains on the run. Prior to her death, according to an arrest warrant in the case, Wilson went swimming with an acquaintance, another professional cyclist named Colin Strickland. Police later determined that Armstrong and Strickland were dating at the time Wilson was killed, sparking theories that the shooting was motivated by some sort of love affair.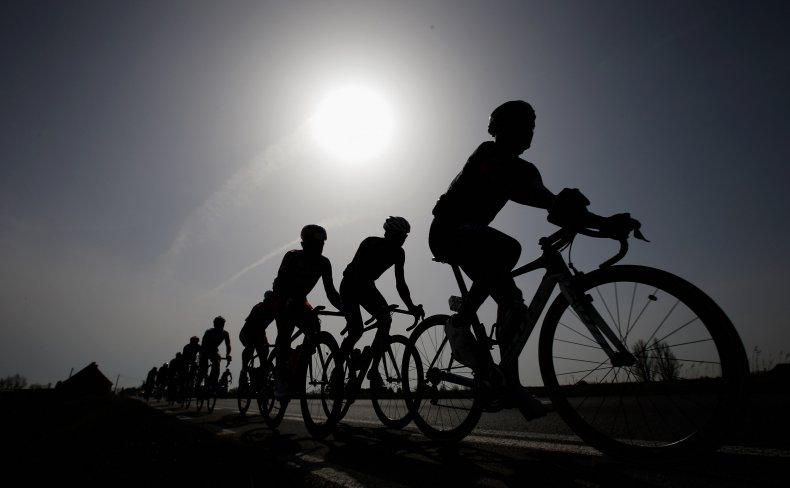 "While we will not elaborate about the ongoing investigation, we do feel it's important to clarify that at the time of her death, those closest to her clearly understood, directly from Moriah, that she was not in a romantic relationship with anyone," Wilson's family wrote in a statement.
Police investigating Wilson's belongings, however, have found evidence supporting the love triangle theory, including text messages indicating that she believed she was in "a romantic relationship with Strickland even though he was currently dating Armstrong."
The Austin Police Department did not offer a response when reached by Newsweek, due to the ongoing nature of the investigation.
In her honor, Wilson's family has established a GoFundMe page, with the aim of helping to "fund community organizations that help youth find self-confidence, strength, and joy through biking, skiing, and other activities that Moriah was passionate about." As of Monday morning, it had raised a little over $60,000 of its $100,000 goal.
"We are absolutely devastated by the loss of our beautiful daughter and sister, Anna Moriah Wilson," the family's statement added. "There are no words that can express the pain and suffering we are experiencing due to this senseless, tragic loss. Moriah was a talented, kind, and caring young woman. Her life was taken from her before she had the opportunity to achieve everything she dreamed of. Our family, and all those who loved her, will forever miss her."
Officials are urging members of the public with information about Armstrong's whereabouts to contact the U.S. Marshals Service Communications Center at 1-800-336-0102, submit a tip using the USMS Tips app, or submit a tip to Austin's Capital Area Crime Stoppers at 1-800-893-8477.