California Police Say That an SUV Was Driven Off a Cliff Deliberately, Killing at Least Five
An incident last week where a SUV plunged off a California cliff, killing at least five, appears to have been deliberate, police said on Sunday.
Greg Baarts, acting assistant chief of the California Highway Patrol's northern division, said data from the incident showed that the vehicle appeared to have stopped approximately 70 feet away from the cliff, before it accelerated forward and plunged over the edge, reported The Washington Post.
"At this point in our investigation, that is the direction we are going," Baarts said. "[It was] pure acceleration all the way."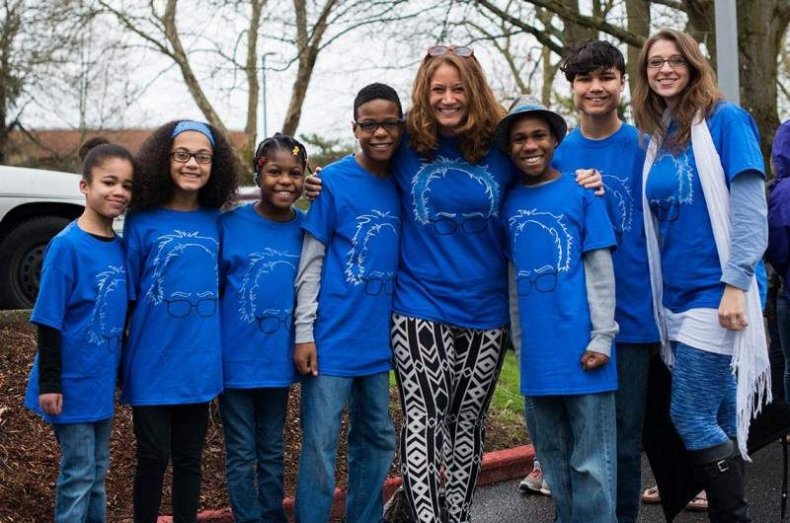 He added that although investigators were still verifying the newly discovered information, police now believe a felony has been committed.
"In an incident that took place where people perished, we could be looking at a variety of felony crimes to investigate with this," Baarts said. "We can't tell you definitively what crime was committed. I don't think we're in a position to say exactly what crime that is at this point in time.
Jennifer and Sarah Hart, both 38, were found dead inside the overturned vehicle in Northern California last Monday. Three of their six adopted children, Markis, 19, Abigail and Jeremiah, both 14, were all found dead outside the SUV, according to a statement by the Mendocina Sheriff's Office.
The other three children, Sierra, 12, Devonte, 15, and Hannah, 16, are still missing and feared dead. It remains unclear whether they were in the vehicle during the incident, and police have not yet found any eye witnesses.
Despite rumors, Baarts said there were no suicide notes found at the Harts' residence in Washington state but confirmed a few items are currently being examined by investigators.
Captain Greg Van Patten, a spokesperson for the Mendocino County Sheriff's Office, said investigators are unsure why the family drove from their house in Washington to California. He also said authorities believe all six children were in the car that day.
"The location where the crash occurred is very difficult to search. Tides are strong and unpredictable," Van Patten said, according to the Associated Press. "The murkiness of the water makes it difficult for anything to be seen. We can't even get divers in the water."
One of the missing children, Devonte, made headlines at age 12, when a photo of him hugging a white officer at a demonstration in Portland, Oregon, went viral. He was holding a sign that read "Free hugs."