'Family By The Ton' Season 2 Spoilers: Amanda Goes to the Emergency Room After Amy's Weight Loss Surgery
Family by the Ton subject Amanda Johnson helped inspire her family members to lose weight, but something with her surgery might have gone wrong. On the same day that Amy Long agreed to get weight loss surgery, Amanda reveals she's experiencing excruciating pain in her chest, as revealed in an exclusive clip obtained by Newsweek Wednesday.
"Today is Amy's surgery day so I am here to support her even though I haven't been feeling great. I've been having pains in my chest but I'm going to keep that to myself—at least until she gets back to surgery," Amanda says.
Like Amanda suspected, Amy is nervous about her surgery. "There definitely is a part of my mind telling me, 'Hey, you could not wake up from this.' Is this going to be the last hug I give my mom, the last hug I'm going to give my grandmother and my aunt," she says. "I'm feeling like I have to be really brave for Casey. I know if I freak out now he's going to crumble. My head is going a million miles an hour. I'm freaking out."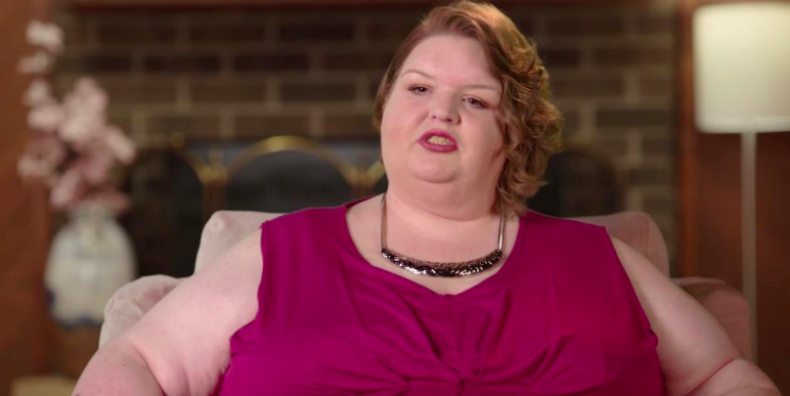 Amanda reveals her difficulties to the family after Casey King asks how she's feeling. "After surgery was fine but now I'm having some issues. I was holding it together for Amy because I didn't want to freak her out but I'm really about to die right now," she explains. "The week after surgery was fine but the past week I've had severe burns and I feel like it's pulling to the point where I have to sit down."
Amanda then tells her family she wants to go to the emergency room, scaring Casey. "What do you mean you're going to the ER," Casey says in a confessional. "You just had surgery. This is one of those things I fear. Something's gone wrong with her surgery. This is one of the exact things I'm scared of."
At more than 650 pounds, it was imperative for Amanda to get weight loss surgery so she could receive treatment for endometrial cancer.
To find out what happens next, tune in to TLC's Family by the Ton on Wednesdays at 10 p.m. ET.