Elk Hunting Family Lost in Christmas Snowstorm for Four Days Is Saved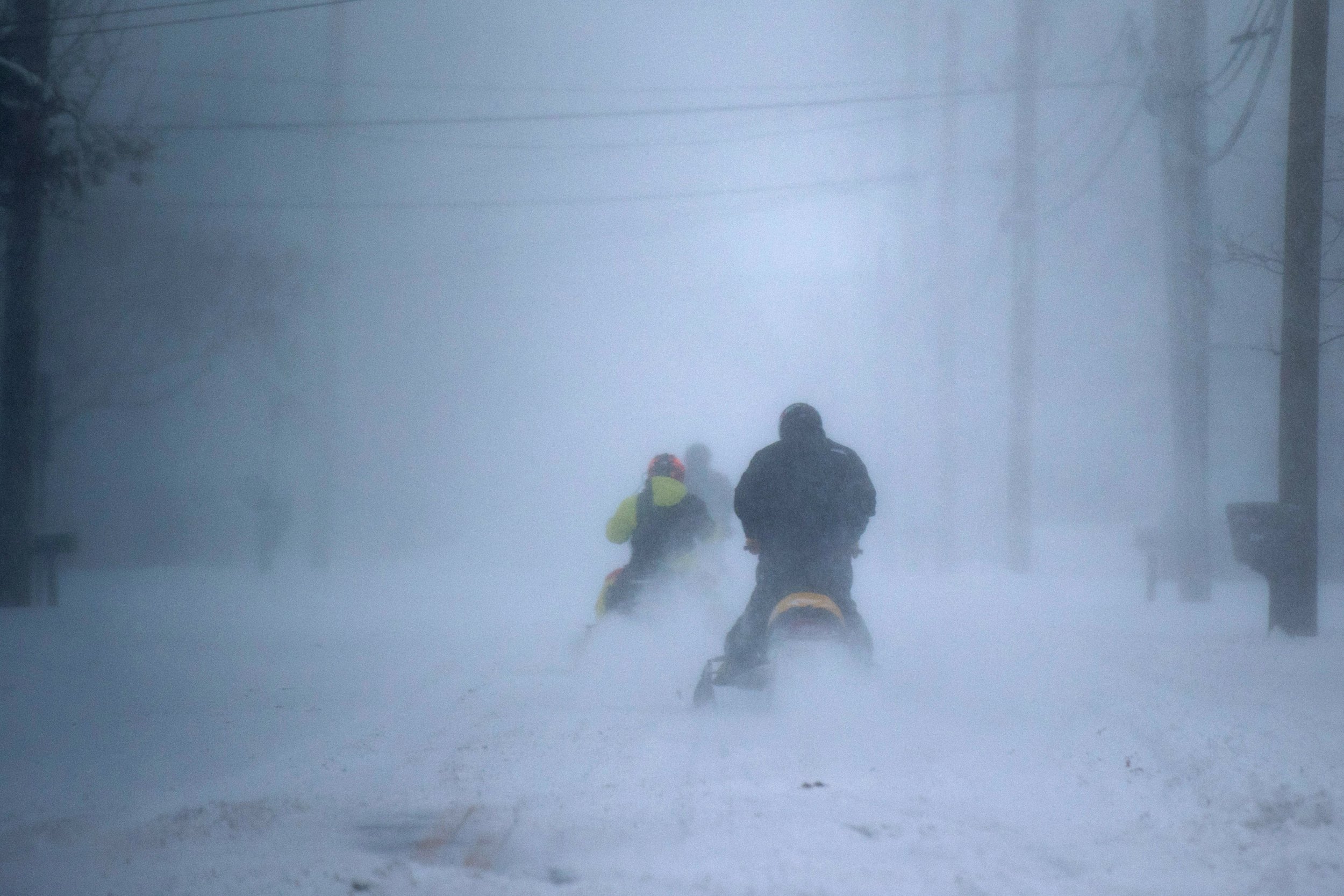 A family who went out hunting got stuck in a snowstorm for four days over Christmastime and had to be airlifted from a mountain.
Cutter Rogers of Carlsbad, New Mexico, did not return on Christmas Eve after going elk hunting with his three children, ages 11 to 14, in Curtis Canyon, about 100 miles northeast of El Paso, Texas.
Police were informed after the family did not return to their hotel, and officers from New Mexico joined rescue workers in a search, USA Today reported.
Rescuers combed the area using off-road vehicles and aircraft. Rescue workers on snowmobiles eventually located the silver Dodge diesel pickup truck belonging to Rogers just before noon on Friday, off Sunspot Highway in Lincoln National Forest. The family was found safe inside.
State police officer David Miller said that Rogers had checked the weather conditions beforehand but still got stuck.
"Where they were at was a road they'd checked. But they got so far down there that we couldn't even get four-wheel-drive pickup trucks down there. They were inside their pickup truck," Miller said. "They stayed hunkered down in that pickup truck for the last two days, waiting."
A GoFundMe page was started Friday morning to raise money for a helicopter rescue operation and raised more than $21,000 of its $25,000 goal, although the money would be refunded, as it was not needed.
The Albuquerque Journal reported how the National Weather Service had issued a winter storm warning for the area, with snow forecasted to fall until Sunday.
CNN reported that six people died last week due to a severe storm system that caused blizzard conditions in the Midwest, and torrential rain and flooding in the South.
AccuWeather reported that increasing wind and powdery snow had caused blizzard conditions between western Kansas and central Nebraska.
Elk Hunting Family Lost in Christmas Snowstorm for Four Days Is Saved | U.S.