A family's pet 10-year-old Chihuahua went missing from their backyard in Bartow, Florida, but stunned officials and the family when she turned up on a beach nearly 70 miles away in Clearwater, Florida, months later.
NBC affiliate station WFLA reported that "Tiny," went missing from Sophia Burgess's backyard in September.
"I believe she was stolen because it's just ironic," Burgess told the station. "She's been here 10 years, she's never left before."
Months passed and despite the family's efforts to locate Tiny, the dog was nowhere to be found.
In the last week of December, an officer with the Clearwater Police Department came across a small dog on Clearwater Beach.
Rob Shaw, the public information officer for Clearwater Police Department told Newsweek the dog appeared to be OK. After checking to see if the owner was in the area, he brought the dog to Pinellas County Animal Services.
Director of Pinellas County Animal Services Doug Brightwell told Newsweek that officials found a microchip in the pup, but that chip was not registered.
They contacted the microchip company, learned which clinic the chip was sold to and spoke with the clinic who then provided officials with the owner's address and contact information.
The investigation confirmed that officials found Tiny—nearly 70 miles from her home.
"Everyone took appropriate records that led to Tiny being reunited with her owners," Brightwell said.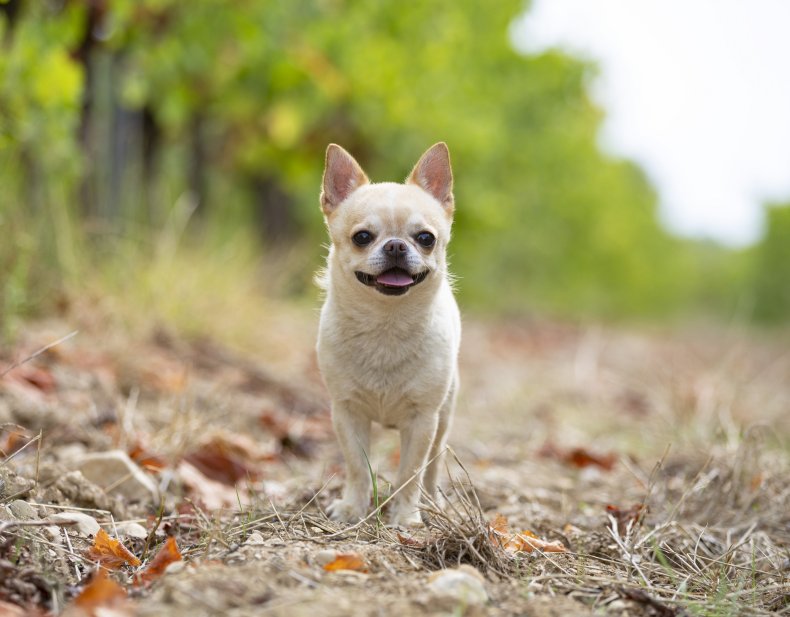 According to the American Kennel Club, a microchip is a radio-frequency identification transponder. It carries an identification number, and when it is scanned by a veterinarian or a shelter, that number comes up.
It is considered a reliable resource for an owner's contact information and can even provide information about a pet's medical conditions.
The organization noted that it is important to register the chip with a database, which allows an owner to enter relevant contact information.
When Tiny first arrived at the animal shelter, she was scared and skittish, but Brightwell said that temperament is to be expected of small dogs. Though nervous, he said she was not trying to "act out."
Her weight was normal and Brightwell said officials have no insight on where Tiny has been since she first went missing. He said she was in too good of a condition to have been stray for all that time.
WFLA reported that Burgess received a call from shelter officials to inform her that Tiny was in their care.
"They said, 'well she's been found' and I said, 'you're kidding,'" Burgess told the outlet.
Sure enough, one look was all it took for Burgess to know Tiny had been found.
The family ushered in a new year with their dog they thought was missing for several months.
Newsweek reached out to Sophia Burgess but did not hear back in time for publication.
Tiny is not the only dog recently reunited with family after being missing for several months.
Newsweek reported that a dog named Russ went missing in August during the Caldor fire near Lake Tahoe, California. About four months later, Russ was found stuck in five feet of snow in the Twin Peaks mountain and returned to his owner.