As Famine Descends on Somalia, We Must Act to Save Lives | Opinion
If you turn on cable news tonight, you will likely not see any coverage of the humanitarian disaster unfolding in Somalia. This nation in the Horn of Africa is heading straight toward famine. If the world keeps ignoring this crisis, millions of lives could be lost to starvation. The international community must help Somalia, quickly.
Severe drought has devastated farming in Somalia. With no crops growing and animals dying from the lack of water, families are desperate for food. The United Nations warned that "six million Somalis, 40 per cent of the population, are now facing extreme levels of hunger. Famine conditions [are] likely in six areas of the country."
And it could get much worse if no action is taken. Funding is extremely low for humanitarian aid in Somalia. Only 4.6 percent of the U.N. funding request of $1.5 billion for Somalia has been met.
"The funding we need to respond to a crisis of this magnitude has simply not come. We are all watching this tragedy unfold and our hands are tied," said Etienne Peterschmitt, the U.N.'s Food and Agriculture Organization representative in Somalia. With the war in Ukraine and other famine threats present, there is a great demand for donations, and Somalia has largely been forgotten.
The Somali people are asking for our help—28-year-old Amina, who is pregnant, had to walk over 100 kilometers with her children to find food at a refugee camp. The situation in Somalia has become desperate.
But Amina had no other choice. "We have lost everything to this drought. Life used to be easy for us when we had our livestock," she told the charity CARE. "We ran out of water and pasture, and it was sad seeing all our livestock dying right in front of our eyes. Now we don't even know what our next meal is going to be and when we will have it."
Khadija, a 32-year-old Somali mother, fled to the Wadajir Camp seeking food for her family. "Due to the drought, we lost all our 80 cows and are left with only 15 of the 70 goats we had. With no source of income, I'm unable to put food on the table for my children," Khadija told CARE.
She finally managed to get a meal for her family. But what about the next meal? Imagine not knowing where your next meal is coming from. Most of us know basically what we will have for dinner tonight or breakfast tomorrow. Many of us have food in our homes for at least a few weeks at a time, or even more. In Somalia, people must search desperately to try to get one meal a day, if they are fortunate.
"Somedays you have something to eat and somedays you don't," Khadija said. This terrible situation places Somali children in danger of malnutrition, and that can be a steady march toward stunted growth or even death.
The desperation among families to find food leads to many other consequences. "The drought has pushed parents to drop their girls out of school as school fees costs are unattainable due to loss of income," explained Iman Abdullahi, CARE's Somalia director.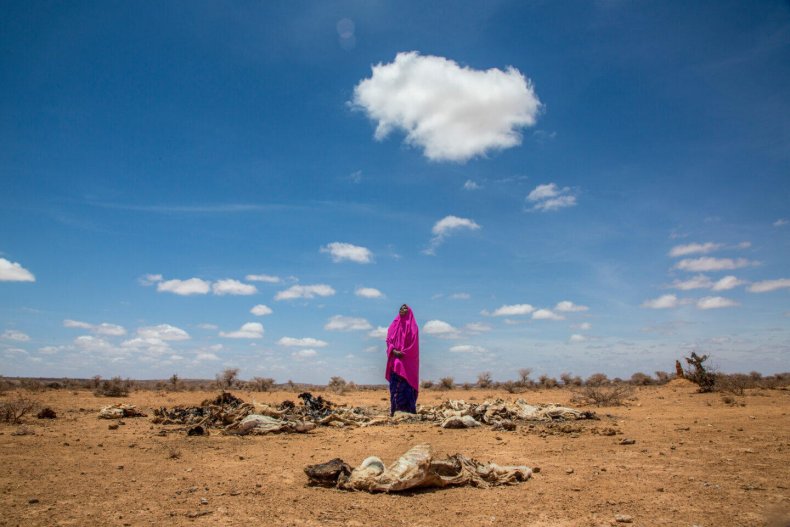 Without being in school, children lose out on education and can be forced into hard labor or early marriage. Free school meals to every Somali child could help prevent that from happening. But there is not enough funding for these and many other lifesaving programs.
The biggest obstacle right now in helping Somalia is low funding for food aid. Relief agencies are forced to make the difficult choice of who gets food and who does not—who lives and who dies.
"We are literally about to start taking food from the hungry to feed the starving," said World Food Program Somalia representative and country director El-Khidir Daloum.
If the international community takes action now, it can save many lives and prevent the crisis from getting worse.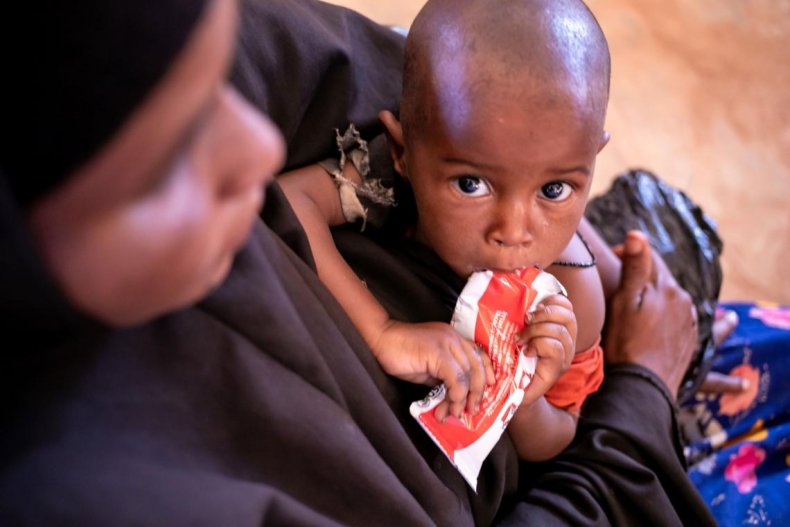 You can donate to charities fighting hunger in Somalia including CARE, the World Food Program, UNICEF, Catholic Relief Services and Save the Children. Programs like the U.S. Food for Peace initiative also drastically need more funding to keep up with the massive increase in global hunger.
We cannot turn away from Somalia or the many countries facing hunger emergencies including Ethiopia and Kenya. We can prevent a summer of famine in Somalia with a spring of action.
William Lambers is an author who partnered with the U.N. World Food Program (WFP) on the book Ending World Hunger. His writings have been published by The Washington Post, History News Network, Cleveland's The Plain Dealer and many other news outlets. Lambers recently volunteered to write the Hunger Heroes section of WFP's online learning game Freerice.
The views expressed in this article are the writer's own.