12 Famous Faces We Lost in October 2021
In October 2021, we sadly lost stars from the worlds of music, acting, sports and politics; many of them far too young.
Here, we remember 12 and the legacies they left behind.
James Michael Tyler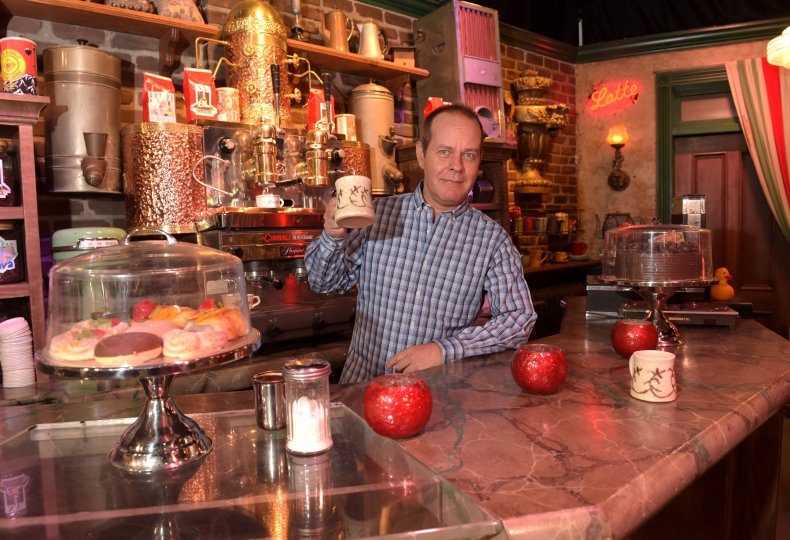 James Michael Tyler, best known for his role as Gunther in Friends, died on October 24 following a three-year battle with prostate cancer. He was 59 years old.
He had kept his stage 4 prostate cancer private until after the broadcast of Friends: The Reunion in June 2021, which he appeared on via Zoom.
Tyler said on the Today show: "I wanted to be a part of that, and initially I was going to be on the stage, at least, with them, and be able to take part in all the festivities. It was bittersweet, honestly. I was very happy to be included.
"It was my decision not to be a part of that physically and make an appearance on Zoom, basically, because I didn't wanna bring a downer on it, you know? I didn't want to be like, 'Oh, and by the way, Gunther has cancer.'"
At this time, the cancer metastasized to his spine, leading him to use a wheelchair.
Tyler's Friends castmates were among those paying tribute following the news.
Jennifer Aniston, whose character Rachel was the object of Gunther's affections, wrote on Instagram: "Friends would not have been the same without you. Thank you for the laughter you brought to the show and to all of our lives. You will be so missed."
Tyler also appeared in shows including Sabrina The Teenage Witch, Episodes and Scrubs, and the thriller Motel Blue.
Colin Powell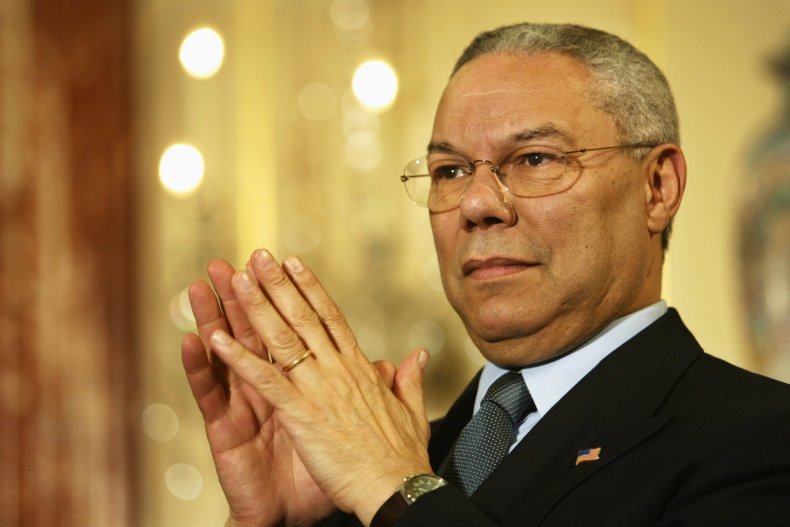 Colin Powell died aged 84 on October 18 at Walter Reed National Military Medical Center following complications from COVID-19.
He had been vaccinated, but his multiple myeloma had compromised his immune system, while he also had early-stage Parkinson's disease.
Powell was the first Black U.S. secretary of state, and had shaped foreign policy in leadership roles in a number of Republican administrations.
Following a career in the military, he became first Black national security adviser during the end of Ronald Reagan's presidency and the youngest and first African American chairman of the Joint Chiefs of Staff under President George H.W. Bush.
However, despite his popularity soaring following the Gulf War, his reputation was tainted when he pushed faulty intelligence before the United Nations to advocate for the Iraq War, while serving as George W. Bush's first secretary of state.
Following Powell's death, Bush said he was "a great public servant" who was "such a favourite of Presidents that he earned the Presidential Medal of Freedom - twice. He was highly respected at home and abroad. And most important, Colin was a family man and a friend."
Halyna Hutchins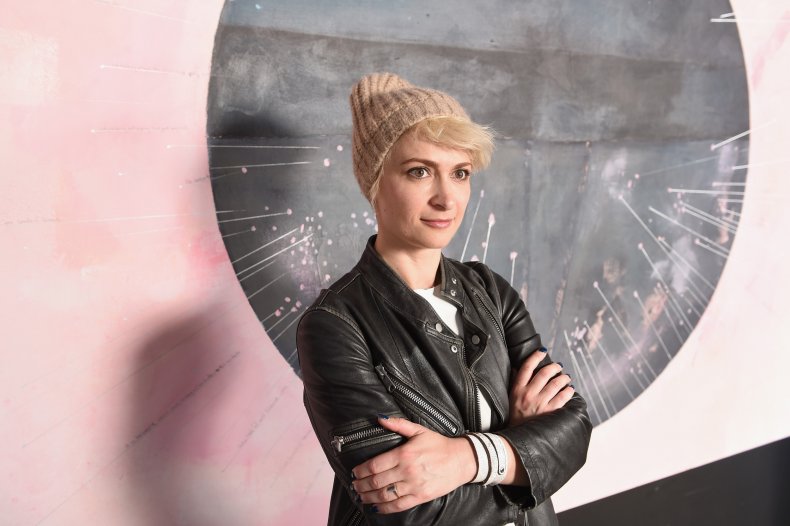 Cinematographer Halyna Hutchins died aged 42 on October 21, when she was fatally wounded on the set of the Western movie Rust in Santa Fe, New Mexico.
Hutchins was working as director of photography on the film and was setting up a scene when a prop gun was discharged by Alec Baldwin, shooting her in the mid-section.
She was taken by helicopter to the University of New Mexico Hospital, but died from her injuries.
It later emerged that the prop revolver, which Baldwin was told was "cold" (did not contain ammunition), contained a live round.
The investigation into the incident is ongoing.
Born in Ukraine, Hutchins was a rising star in the world of cinematography and had worked on the movies Archenemy, starring Joe Manganiello, Darlin' and Blindfire.
She is survived by her husband Matthew and son Andros.
Emani 22
R&B singer Emani 22 died on October 11, at the age of 22.
Her death was confirmed by her manager Fred Green, who said in a statement: "It is with heavy hearts that the family of Emani has confirmed her passing. They would like to share that although she fought courageously and the medical team went above and beyond doing everything in their power to aid in her recovery, on Monday, October 11th, Emani succumbed to the injuries she sustained after a tragic accident.
"At this time, Emani's family is asking for privacy to mourn and honor her life and memories."
Her cause of death was not immediately released.
Emani 22, real name Emani Johnson, had released her first album The Color Red last year, containing the singles "Feelings" and "Better Days."
Ronnie Tutt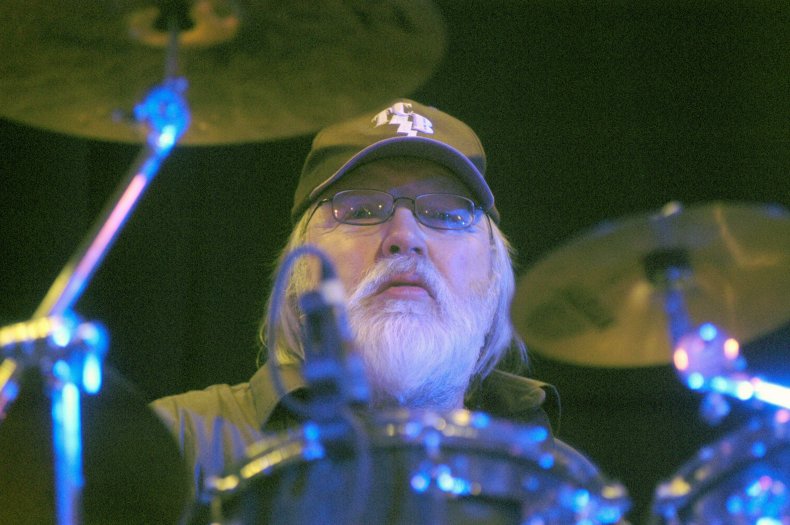 Legendary drummer Ronnie Tutt died on October 16, at the age of 83.
Tutt played drums for Elvis as part of the TCB Band from 1969 until 1977, and was part of the band put together by James Burton for Elvis' 1969 Las Vegas opening.
He then stayed playing with the King until his death in 1977.
In addition to drumming for Elvis, Tutt played with Roy Orbison, Johnny Cash, Elvis Costello, Stevie Nicks, Kenny Rogers and Glen Campbell.
News of his death was confirmed by Elvis Presley Enterprises, who said they were "deeply saddened" in a statement.
The statement read: "In addition to being a legendary drummer, he was a good friend to many of us here at Graceland. We enjoyed each time he joined us here to celebrate Elvis Week, Elvis' Birthday and many other special occasions. Ronnie was an amazing ambassador to Elvis' legacy – sharing his memories of working with Elvis with fans – as well as bringing Elvis' music to arenas around the globe through later Elvis in Concert shows and performances."
They added: "He will be deeply missed by all of us."
Agnes Tirop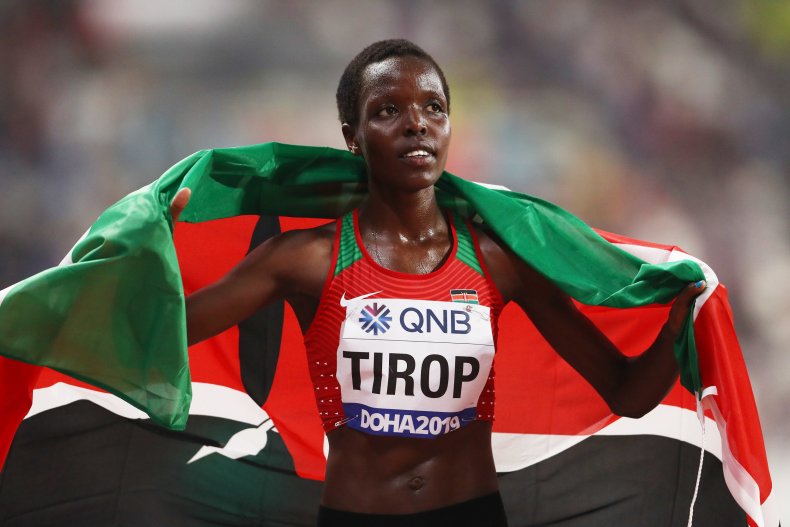 Just one month after coming fourth in the 5,000 metres event at the Tokyo Olympics, Kenyan long-distance runner Agnes Tirop was stabbed to death, aged 25.
The athlete was found dead on October 13 in the western town of Itan, with her husband Ibrahim Rotich arrested two days later.
Rotich has been arraigned on suspicion of his wife's murder.
Tirop's funeral was held on the day she would have turned 26, with over 1,000 mourners in attendance.
Tirop won bronze medals in the 10,000m events at the 2017 and 2019 world championships, and smashed the women-only 10km world record in Germany the month before her death.
Ricarlo Flanagan
Ricarlo Flanagan, best known Shameless and Last Comic Standing, died on October 12, weeks after contracting COVID-19. He was 41.
Flanagan contracted the virus in late September, and complained of chest pains on October 1, tweeting: "This covid is no joke. I don't wish this on anybody."
Flanagan began to pursue a career in stand-up after taking a local class in 2007, and in 2015, he became a semi-finalist on season nine of Last Comic Standing.
He was best known for his recurring role as Davey on the Showtime series Shameless and his role on Disney XD show Walk The Prank, and prior to his death, he landed his first film in the thriller Emily the Criminal alongside Aubrey Plaza.
Flanagan was also a rapper, and released four albums under his stage name Father Flanagan.
Jay Black
Known as "The Voice," Jay and The Americans frontman Jay Black died on October 22 at the age of 82.
His cause of death was pneumonia which led to cardiac arrest. He had been suffering from dementia at the time of his death.
Black was known for his soaring vocals, and with this band, he achieved chart hits with songs including "Only In America," "Cara Mia" and "Come A Little Bit Closer."
His final live performance came in 2017.
Einár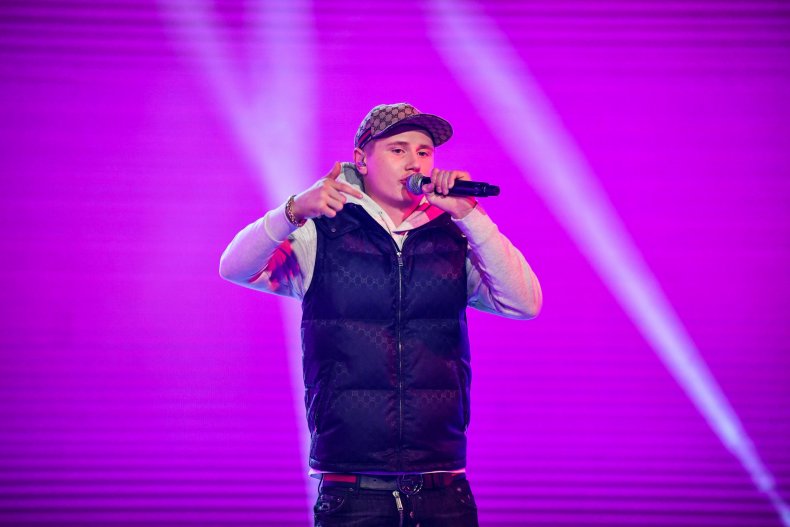 Popular Swedish rapper Einár was killed on October 21 in Stockholm, amid a wave of gang-related violence in Sweden. He was 19 years old.
Einár, real name Nils Grönberg, had reportedly received death threats in the months leading up to his death.
He was shot multiple times outside an apartment building in Hammarby Sjöstad, with local media reporting that two men were spotted fleeing the scene.
Einár's breakthrough came in 2019 with his track "Katten i trakten" (The cat in the area), which made it to number one in the Swedish charts and was included on his debut album Första Klass.
Tommy DeBarge
On October 21, singer Tommy DeBarge died aged 64, having battled kidney and liver failure for a number of years.
He had been diagnosed with COVID-19 earlier in the year, but did not die from complications of the virus.
DeBarge was best known as one of the members of the funk band Switch, which he formed with his brother Bobby.
Switch had hits with songs including "There'll Never Be", "I Call Your Name" and "Love Over and Over Again".
DeBarge's siblings were part of the band DeBarge, best known for the hit "Rhythm of the Night".
Ruthie Tompson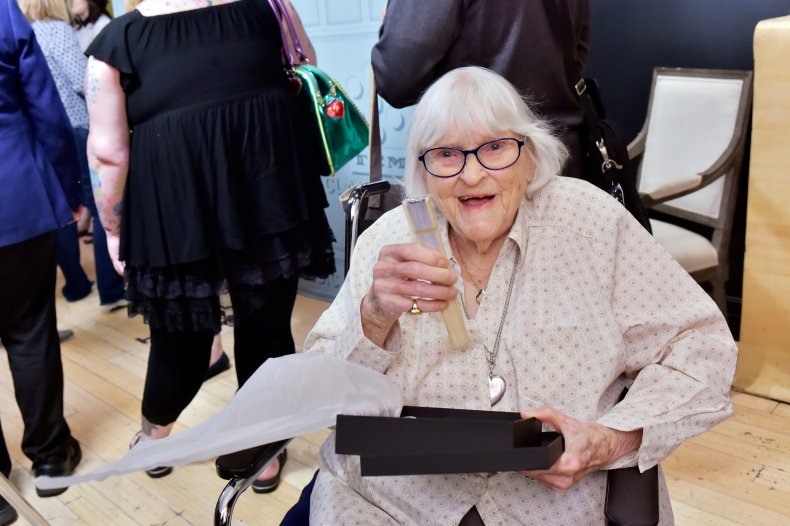 Legendary Disney animator Ruthie Tompson died "peacefully in her sleep" at her home at the Motion Picture and Television Fund in Woodland Hills, California, on October 10, at the age of 111.
Tompson worked at the Walt Disney Company for 40 years, and was a painter on the studio's first feature-length movie, Snow White and The Seven Dwarfs, in 1937.
She also worked on films including Pinocchio, Fantasia, Dumbo, Sleeping Beauty, Mary Poppins, The Aristocrats, Robin Hood and The Rescuers.
Disney's co-executive chairman Bob Iger said: "Ruthie was a legend among animators, and her creative contributions to Disney — from Snow White and the Seven Dwarfs to The Rescuers — remain beloved classics to this day.
"While we will miss her smile and wonderful sense of humour, her exceptional work and pioneering spirit will forever be an inspiration to us all."
Mort Sahl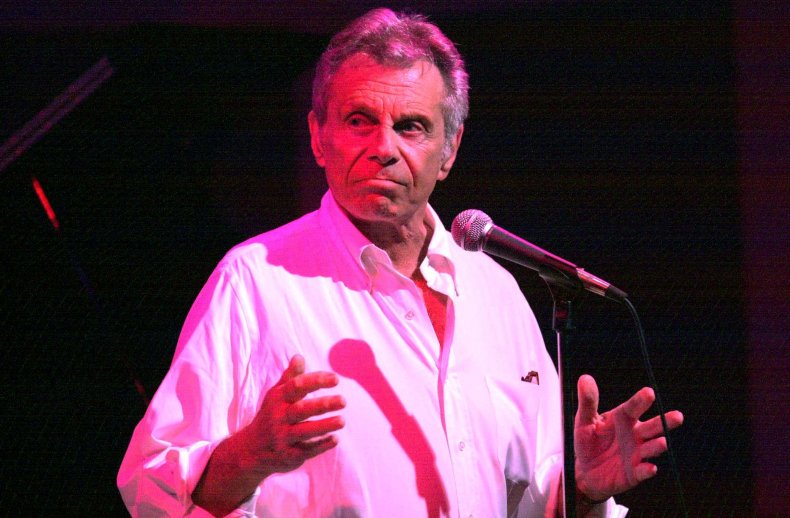 Trailblazing comedian Mort Sahl died at his home in Mill Valley, near San Francisco, on October 24. He was 94.
Hailed as one of the most influential stand-ups ever, Sahl was known for his biting satire and political commentary, and frequently asked audiences: ""Are there any groups I haven't offended?"
During his career, he presented the Grammys and the Oscars, and continued to perform well into his 80s.
The Simpsons star Harry Shearer tweeted following his death: "RIP Mort Sahl. He just invented modern American political satire, is all. Was still doing great stand ups on Periscope until very recently. And while he was best known for stinging wit, he was always an expert joke writer."