12 Famous Faces We Lost in September 2021
In September 2021, we sadly lost stars from the worlds of music, acting, sports and politics, many of them far too young.
Here, we remember 12 of them, and the legacies they left behind.
Michael K. Williams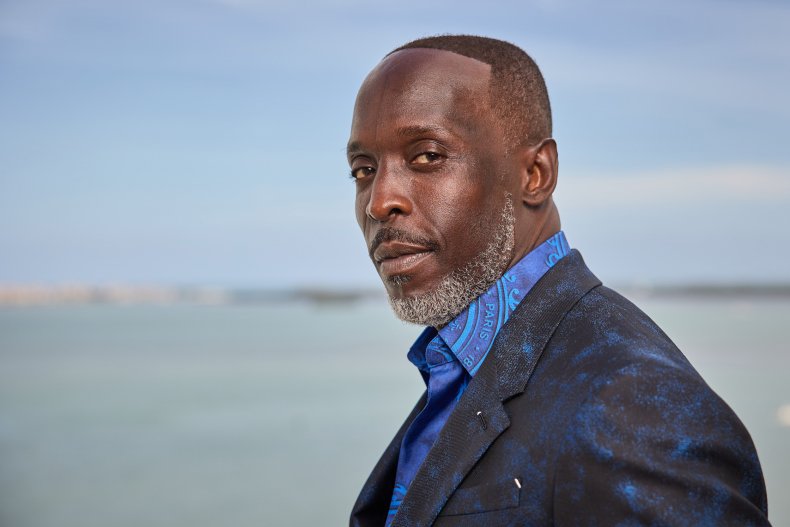 On September 6, actor Michael K. Williams was found dead in his Brooklyn apartment. He was 54 years old.
Weeks later, the chief medical examiner found that Williams died from a fatal combination of fentanyl, p-fluorofentanyl, heroin and cocaine, and ruled the death as an accidental overdose.
Williams was best known for playing Omar Little in The Wire, as well as playing Albert "Chalky" White in Boardwalk Empire.
His performances in The Night Of, When They See Us and Lovecraft Country saw him nominated for Emmys, while Williams won a Critics Choice Award for his role as Montrose Freeman in Lovecraft Country.
Willie Garson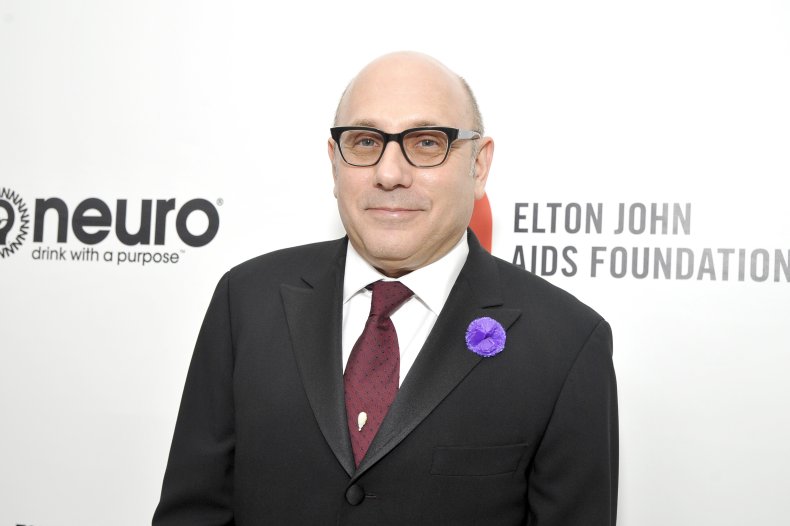 Willie Garson died at his home in Los Angeles on September 21 at the age of 57, after battling pancreatic cancer.
The actor was best known for playing Carrie Bradshaw's friend Stanford Blatch in Sex And The City, a role he had reprised during his illness for the limited series And Just Like That...
His co-star Sarah Jessica Parker wrote on Instagram: "Willie. I will miss everything about you. And replay our last moments together. I will re-read every text from your final days and put to pen our last calls.
"Your absence a crater that I will fill with blessing of these memories and all the ones that are still in recesses yet to surface."
Garson was also known for playing Mozzie in White Collar, and starred in films including Freaky Friday and There's Something About Mary.
Norm Macdonald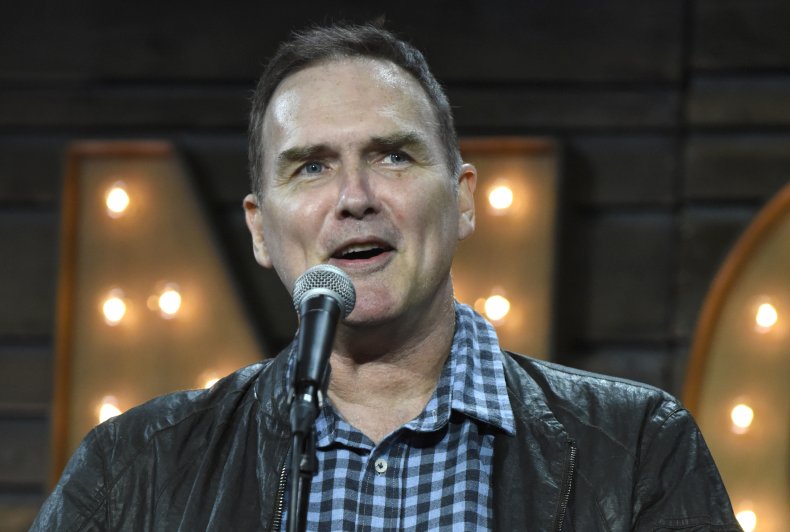 Legendary comic Norm Macdonald died in hospital on September 14. He was 61.
He had been diagnosed with acute leukaemia nine years earlier but had kept his illness a secret from the public, only telling close friends and family.
Previously a writer on shows like Roseanne, Macdonald was best known for his work on Saturday Night Live, on which he served as Weekend Update anchor for two and a half seasons.
Following SNL, Macdonald came to be considered as the ultimate late night show guest, with many fans fondly remembering his infamous "moth joke" on Conan O'Brien's show.
Andrea Martin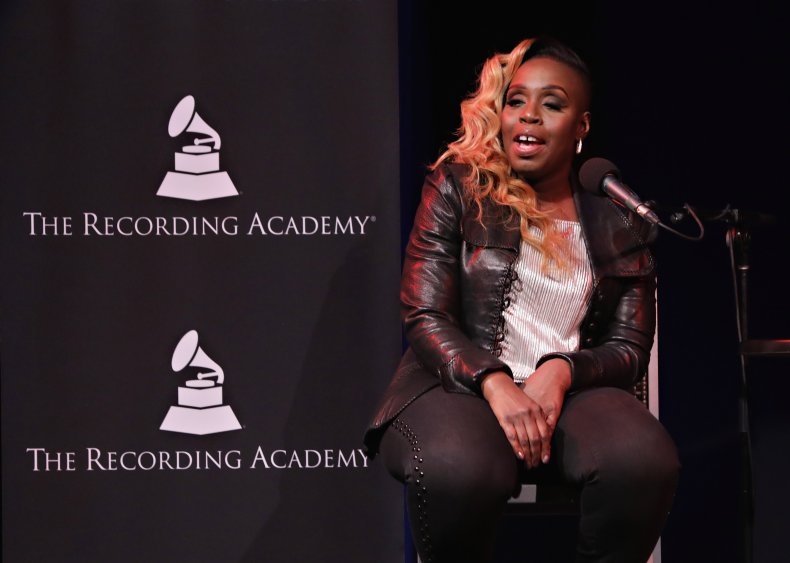 Singer-songwriter Andrea Martin died on September 27. She was 49.
Martin was the writer behind R&B classics including "Don't Let Go (Love)" by En Vogue, "Wish I Didn't Miss You" by Angie Stone, and Blu Cantrell and Sean Paul's "Breathe".
Her cause of death has yet to be given. A statement posted on Martin's Instagram page read: "It is with a heavy heart we inform you of the passing of our beautiful Andrea Martin.
"Her impact will continue to be felt and heard for a lifetime. Andrea will always be remembered for her passion and dedication to her family and friends."
Richard Buckley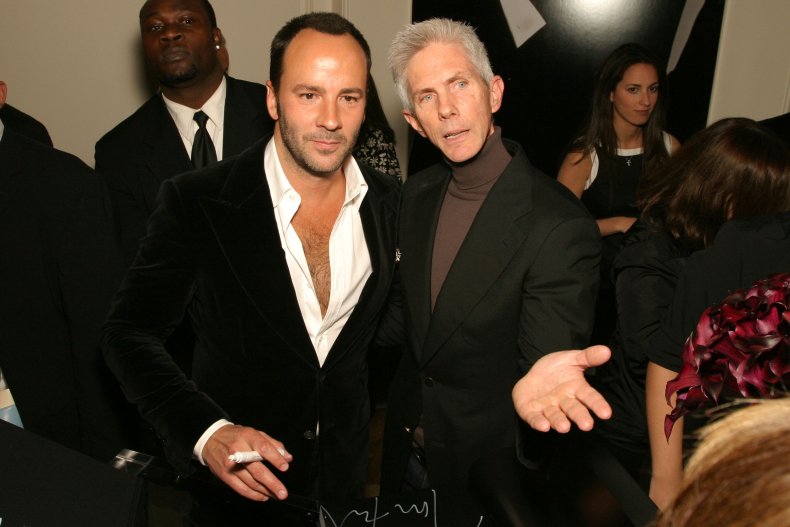 Fashion journalist Richard Buckley died following a long illness on September 19. He was 72.
During his career, Buckley was an editor for Women's Wear Daily and Vanity Fair, was editor-in-chief of Vogue Hommes from 1999 until 2005, and wrote for New York magazine and Vogue Italia.
He had been with his partner, designer Tom Ford, for 35 years, with the couple marrying in 2014.
Buckley is survived by Ford and their nine-year-old son, Alexander.
"Richard passed away peacefully at their home in Los Angeles with Tom and their son Jack by his side," a family statement read.
Sarah Harding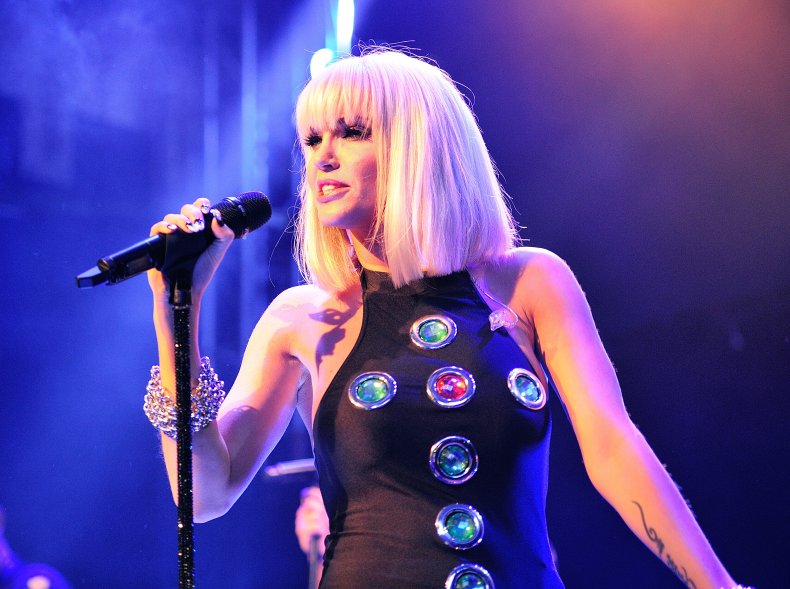 British popstar Sarah Harding died on September 5 aged 39, a year after revealing she had been diagnosed with breast cancer.
Harding was best known as one fifth of the girl group Girls Aloud, who were formed on the talent show Popstars: The Rivals in 2002 and went on to become the UK's biggest girl band of the 21st century with songs like "The Promise" and "Sound Of The Underground".
Her mother Marie said: "Many of you will know of Sarah's battle with cancer and that she fought so strongly from her diagnosis until her last day. She slipped away peacefully this morning.
"I'd like to thank everyone for their kind support over the past year. It meant the world to Sarah and it gave her great strength and comfort to know she was loved. I know she won't want to be remembered for her fight against this terrible disease – she was a bright shining star and I hope that's how she can be remembered instead."
Rickie Lee Reynolds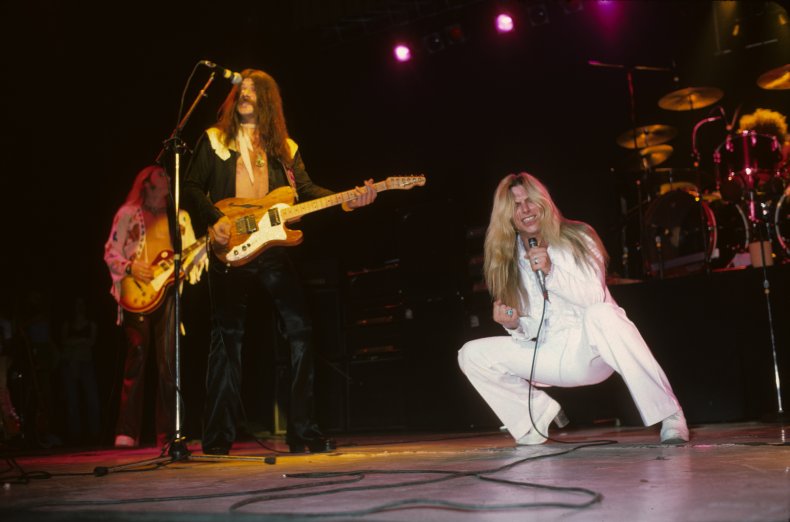 Musician Rickie Lee Reynolds died aged 72 on September 5, from complications stemming from COVID-19.
Reynolds had been hospitalised with COVID, and was suffering from kidney failure and cardiac arrest, his daughter Amber Lee said.
Reynolds was one of the founding members of the band Black Oak Arkansas, best known for the 1973 hit "Jim Dandy (To The Rescue)".
The Southern rock band had three gold-certified albums in the 1970s, with Reynolds as guitarist.
Tim Donnelly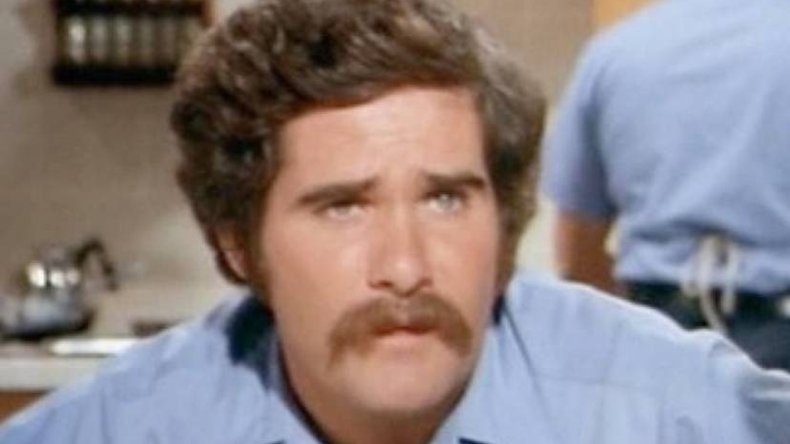 Actor Tim Donnelly died on September 17 at his home in Santa Fe, New Mexico, reportedly from surgery complications. He was 77.
Donnelly was best known for playing firefighter Chet Kelly in all six seasons of the NBC series Emergency!, which ran from 1972 until 1977.
He also starred in shows including Dragnet 1967, Project U.F.O, The Legend of Jesse James, The Virginian, the original Hawaii Five-O, and CHiPs.
Donnelly's final appearance came in an 1984 episode of The A-Team, after which he retired from acting.
Anthony Johnson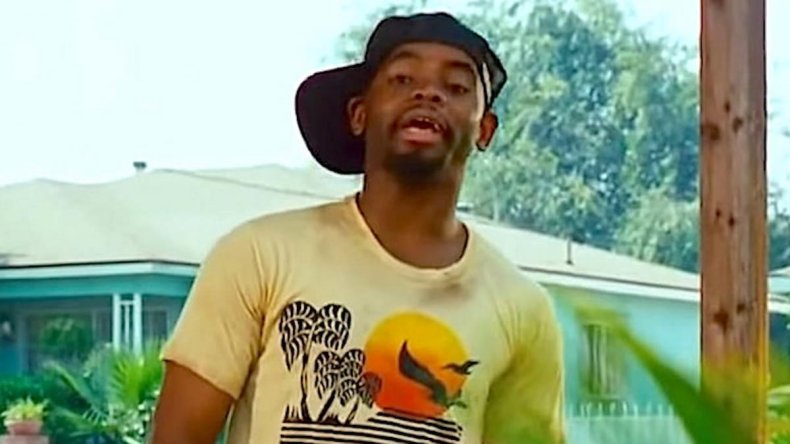 Actor and comedian Anthony "AJ" Johnson died aged 55 on September 5 in hospital in Los Angeles, after being found unresponsive in a store. No cause of death has yet been given.
Johnson was best known for playing Ezal in the 1995 comedy Friday, with his co-star Ice Cube paying tribute following his death.
The actor tweeted: "Sad to wake up to the news about AJ Johnson passing away. Naturally funny dude who was straight outta Compton at the same time. Sorry I couldn't bring your character Ezal back to the big screen in Last Friday..."
Johnson also starred in films including House Party, Lethal Weapon 3 and B*A*P*S.
He is survived by his wife Lexis and their three children.
Don Collier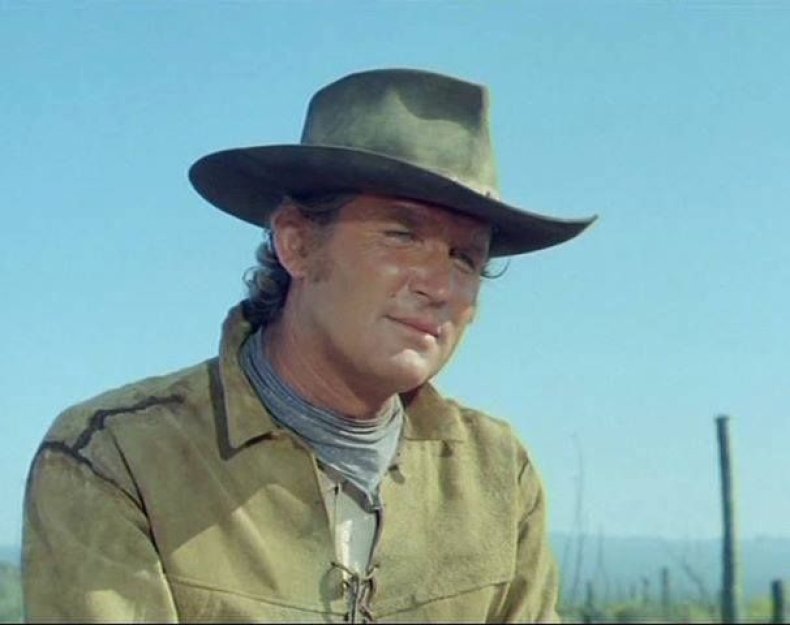 Western star Don Collier passed away on September 13 after battling lung cancer. He was 92.
Collier made a name for himself in the world of Westerns, starring opposite John Wayne in 1966's El Dorado (1966) 1967's The War Wagon and The Undefeated in 1969.
He was also a famous face on television, playing Sam Butler in The High Chaparral, Will Foreman in Outlaws, and William Tompkins in The Young Riders, as well as starring as the Gum Fighter in an ad campaign for Hubba Bubba bubble gum for eight years.
María Mendiola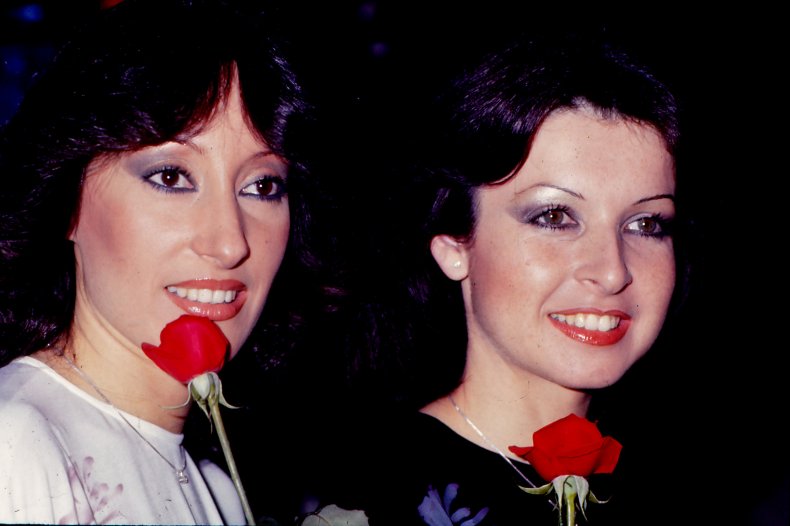 Spanish singer María Mendiola died on September 11 in hospital. She was 69.
While no cause of death was given, Mendiola had been dealing with blood deficiency for two decades.
Mendiola was best known as one half of the female duo Baccara, who achieved worldwide success in 1977 with their disco classic "Yes Sir, I Can Boogie".
The track sold 18 million copies worldwide and is the biggest selling disco single by an all-female duo, while it also experienced a resurgence this year when it became the anthem of the Scottish soccer team during the Euro 2020 tournament.
Baccara also had success in the Eurovision Song Contest, coming seventh in 1978 when they represented Luxembourg with the song "Parlez-Vous Français?"
Roger Mitchell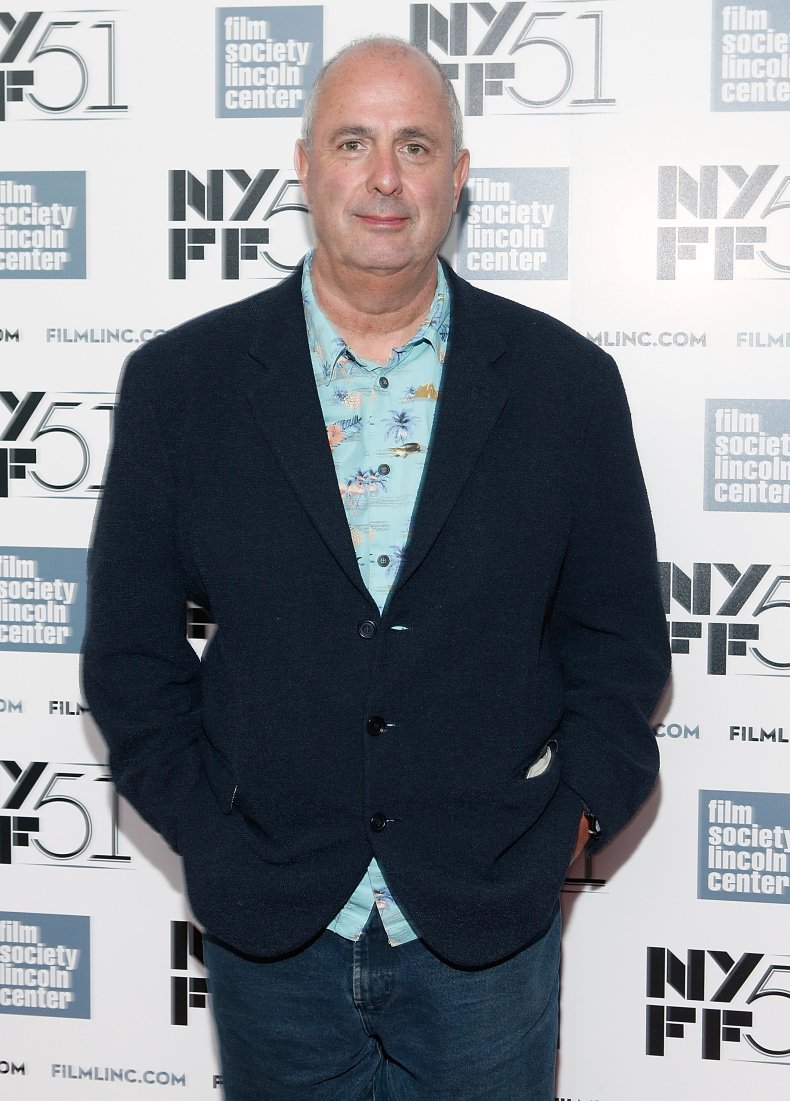 Film director Roger Mitchell died on September 22 at the age of 65. No cause of death has yet been announced.
Mitchell was best known for directing the 1999 rom-com Notting Hill, starring Julia Roberts and Hugh Grant, which grossed $363,889,678 worldwide and became the highest grossing British movie of all time.
He also directed films including Morning Glory, Blackbird, Venus and My Cousin Rachel.
Mitchell is survived by his four children, and was previously married twice - to actress Kate Buffery and to Line Of Duty star Anna Maxwell Martin, who he separated from last year.