The Great Celebrity Death Epidemic of 2016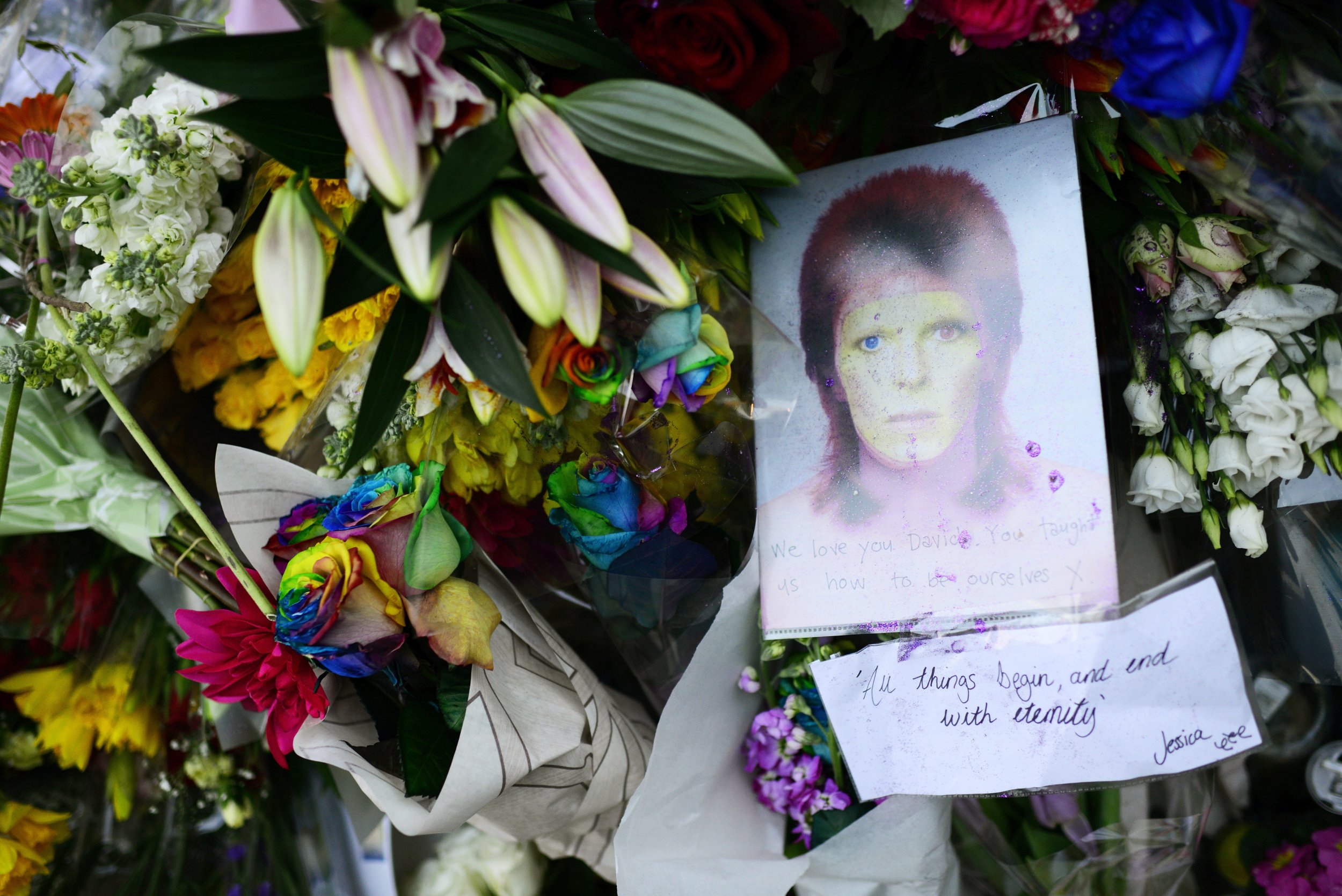 It's been a rough year already for aging icons of the entertainment world. Or is it just your imagination?
It's not. Celebrity deaths come in threes, they say, but recent weeks the famous losses have seemed to come by the dozen—particularly in the worlds of music and film.
The latest high-profile music death: Maurice White, founder and singer of '70s R&B mainstay Earth, Wind & Fire. Among the many recognizable hits to his name were "September" and "Boogie Wonderland." White was 74; he died in his sleep from effects of Parkinson's disease, with which he was diagnosed in the late 1980s. And though the year is young, White's death feels like the latest in a sharp spike in entertainment-world obituaries.
The trend seemed to start a few days before the new year, when Lemmy—Motörhead frontman and hard-partying rock icon—died of cancer just after his 70th birthday. In the early hours of 2016, we learned that Natalie Cole had died on New Year's Eve. Then—in the most widely felt celebrity death of the month and perhaps year—came David Bowie's death. Then Alan Rickman, Dale "Buffin" Griffin (of Mott the Hoople, whose biggest hit was penned by Bowie), Glenn Frey, Abe Vigoda (long mistaken for dead) and Paul Kantner (of Jefferson Airplane). Sir Terry Wogan, the Irish broadcaster, died on the last day of January.
Maurice White died on February 4. Dan Hicks, of Dan Hicks and His Hot Licks, died two days later.
Why so many celebrity deaths seemingly in quick succession? And why have we lost so many classic-rock figures at once?
"I think it's more sad coincidence than anything else," says Jem Aswad, a Billboard senior editor, in an interview just before White's death. Aswad notes that age or illness were factors in most of those deaths. "One, the average life expectancy of a lot of people who were big in the '60s and early '70s—it's getting to be that time. They're all hitting their 70s. [And] given the era, there were a lot of drugs and a lot of cigarette smoking and being a touring musician performing every single night takes its toll on you.
"Lemmy was the most unapologetic rock-and-roll-lifestyle person you'll ever see. More so than Keith Richards," Aswad adds. "If you look at Leonard Cohen, maybe there's something to be said, because I think he's 80. He went off and lived in a monastery for eight years." (Cohen, who is now 81, marked his 80th birthday last year by resuming an old habit of his: smoking.)
Wikipedia—hardly a scientific source but an exhaustively thorough chronicle of deaths nonetheless—seems to confirm a spike in high-profile deaths. The encyclopedia reports 642 notable deaths in January. (Many of these, like Taiwanese businessman Chang Yung-fa or French jeweler Alexandre Reza, would not likely have been reported in American media.) The page for December lists a substantially fewer 466 deaths, and the one for November has 485.
Some of these deaths prompted surprisingly stark arguments about the right way to grieve online. Do you let it all out, an impassioned digital farewell for the famous figures you "knew" but did not personally know? Or should grief, as one Sunday Times writer insisted, be kept private?
If you are a famous person reading this article (hello!), it's not clear you have anything to worry about aside from the inevitable creeping hum of your own mortality. What is clear is that the Great Celebrity Death Epidemic of 2016 centered around a series of strange and somewhat eerie coincidences.
The first and perhaps most remarkable of these coincidences was the loss of David Bowie just two days after the artist's 69th birthday and the release of his excellent new album, Blackstar. Bowie could not have planned such timing—or could he have?—but the impact, coupled with Blackstar's dark lyrical hints and videos, made for one of the most enigmatic and artful farewells in pop history.
This was also the most shocking celebrity death of the month. Bowie had been fighting cancer for 18 months, but kept his battle with the illness private, and his re-emergence with a new album presented the illusion of good health. "Nobody was expecting him to die three days after he put out the best album he put out in 35 years," Aswad says. "To say nothing of how elegantly he said goodbye."
Plus, the popular imagination had hardly thought of Bowie, that otherworldly pop entity, as being mortal.
The second of these sad coincidences came just four days later. Actor Alan Rickman, known to a generation as the soft-spoken but sinister Severus Snape, died on January 14, and this death shared some eerie parallels with Bowie's: Rickman was also a 69-year-old British man. Rickman also succumbed to cancer. Rickman also kept his terminal illness a secret from the public, making his death a sad surprise. Finally, Rickman also remained creatively active up to the end—his final film, Alice Through the Looking Glass, is set for release in May.
We mourned, we shared bogus Harry Potter quote memes, we wondered if 2016 was already cursed—or was it 69-year-old famous men who were cursed? There was some ghoulish rumbling about who would be next.
The third coincidence was a tragic one for Celine Dion, who lost her husband to cancer and then her brother, also to cancer, within the same week. Between that and Bowie's death, January was a significant month for cancer awareness.
The fourth coincidence was most likely to be noticed by classic-rock obsessives: Jefferson Airplane leader Paul Kantner died on the same day as Signe Toly Anderson, a founding member who departed the group in 1966. (A real conspiracy nut might rush to point out that Jefferson Airplane shares the first half of its name with Jefferson, as in Thomas Jefferson, who died on precisely the same day as John Adams on the 50th anniversary of the Declaration of Independence—but we'll save that rabbit hole for the next National Treasure sequel.)
And finally, there was the loss of Maurice White, not so much a coincidence as a case of sad timing: White was due to be honored just days later at the 58th annual Grammy Awards.
That award show has an unenviable task ahead in terms of planning an "In Memoriam" segment. So do the Academy Awards, which take place at the end of the month. By then, we hope, the trend will have slowed.
"That generation in particular—the hard living combined with aging—of course we're gonna see more [music deaths]," says Aswad. "I just hope not as many as we saw in January of this year."