Famous Snake Catcher Vava Suresh in Critical Condition After Cobra Bite
A famous snake catcher in India is in critical condition after being bitten by a king cobra during a rescue mission.
Vava Suresh was hospitalized on the evening of January 31 while catching a cobra found in the Kottayam district of Kerala.
King cobras are venomous snakes native to India that normally grow to around 13 feet in length. They are considered one of the deadliest snakes in the world. While its venom is not the most potent, the amount administered in a single bite can be enough to kill 20 people.
Suresh is a wildlife conservationist and snake expert. He is host of the Indian snake catching program Snake Master on Kaumudy TV. He is a well known figure, with over two million followers in Facebook.
The Indian Express reported that as Suresh went to put the reptile inside a bag, it creeped up close to his leg and bit him above the knee. A video taken by a local villager caught the moment the cobra bit him on a cell phone. In the footage, villagers can be heard screaming as the cobra lunges towards the snake catcher. The video can be seen here.
Despite the bite, Suresh still managed to place the snake inside the bag before locals rushed him to a private hospital.
Hospital officials said that Suresh was unconscious when he was brought in, and is having antivenom administered to him. On February 1, local news outlet Onmanorama said there has been a "slight improvement" in his condition but he remains on a ventilator.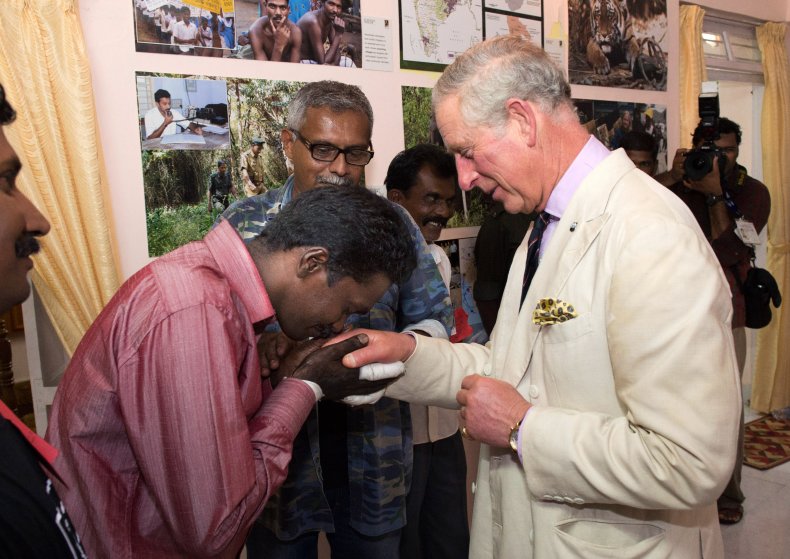 India is among the countries most dramatically affected by snake bites, accounting for almost half the total number of annual snake bite deaths in the world, according to the World Health Organisation (WHO.)
In 2020, it was estimated that 1.2 million people in India died snake bite deaths between 2000 to 2019.
This is not the first time the Suresh has had to fight for his life after a snake bite.
According to the Hindustan Times, Suresh had already been at the hospital recovering from another bite when he got the call to remove the cobra. Suresh, who has rescued over 50,000 snake and other animals, told the Hindustan Times in an earlier interview that he had suffered over 250 bites during his career.
Another incident in 2020 saw the local celebrity fighting for his life on a ventilator for days after a pit viper bit him.
Doctors have previously warned Suresh that snake antivenom may have little impact on him due to the number of bites he has suffered.
The snake catcher has previously lost a finger to a cobra bite. Another snake bite has also caused him to loose the movement in his right wrist.
Suresh has even been praised by heir to the British throne Prince Charles, who told the snake catcher he was a "living wonder" for catching so many king cobras on a visit to Kerala in 2013.