Famous Write-In Presidential Candidate Harambe Did Not Get 15,000 Votes in the 2016 Election
The presidential election is 22 days away, and 2020 has (unfortunately) proved that anything can happen, including the late viral gorilla Harambe racking in write-in votes this November 3.
The dead gorilla reportedly received thousands of write-in votes on November 8, 2016, making the internet famous creature all the more sensational.
The much-memed gorilla's write-in votes tallied up to 20,000 according to legend and quite a few trigger happy publications a little too eager to believe the hype.
However, Snopes debunked this rumor, noting that Harambe's posthumous political bid was "not yet backed up by any actual data." The fact-checking site stated that write-in votes for the gorilla would be counted as "unofficial votes," making it hard to pin an exact number. These votes would also not be tallied separately in most states.
Write-in candidates who wish to have their votes counted separately need to fill out a form requesting a formal count in 34 states. Nine states don't even allow write-in votes. This leaves seven states who voted Harambe to actually have their write-in counted.
"We don't know how many people voted for Harambe during the presidential election," Snopes concluded. "But anyone claiming that '15,000' (or any other number of) people voted for the deceased gorilla is repeating a false claim."
Unfortunately, knowing exactly how many people wrote in Harambe for president in 2016 will remain a mystery.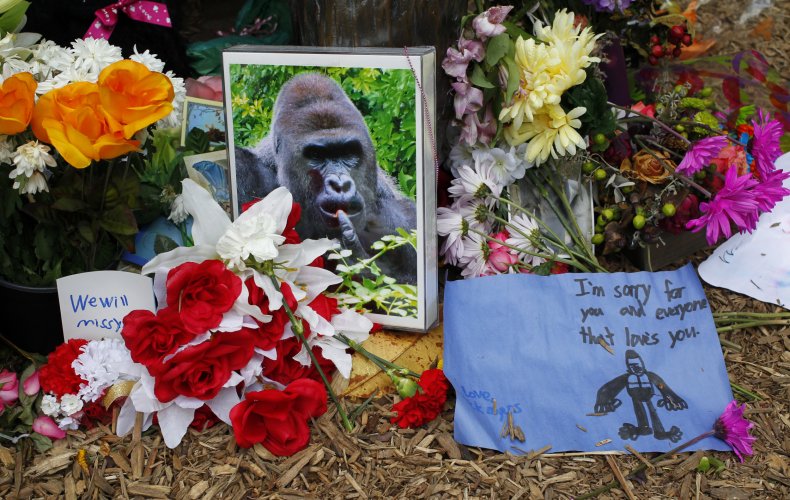 Harambe was killed in May 2016 at the Cincinnati Zoo after a child slipped into his enclosure. The 450-pound gorilla pulled the three-year-old boy across a moat, and was shot by a zoo employee, ultimately dying. The boy was not seriously injured after their encounter.
The incident report, said that Harambe was "violently dragging and throwing the child." A single round from a long rifle was used, and the decision to use "lethal force" was a difficult one for the zoo to make. Using a tranquilizer gun would have successfully calmed the gorilla, but it would've taken several minutes to be effective.
"In the case of this incident, which involved a child and a critically endangered animal, our collective goal is to take steps to assure it doesn't happen again," Kris Vehrs, the interim president and CEO of the zoo association, said at the time via CNN.
The gorilla's death proved to be incredibly controversial, and he became an internet celebrity overnight. A petition on Change.Org was set up demanding justice for Harambe. As of writing, the petition garnered over 513,000 signatures.
Some people maintained that he was just trying to protect a child like he would of his own offspring, and criticized the zoo for their actions.
Whether a new meme will take over the ballot write-ins remains to be seen.