FanDuel MA Now Giving $100 Bonus Bets Ahead of Launch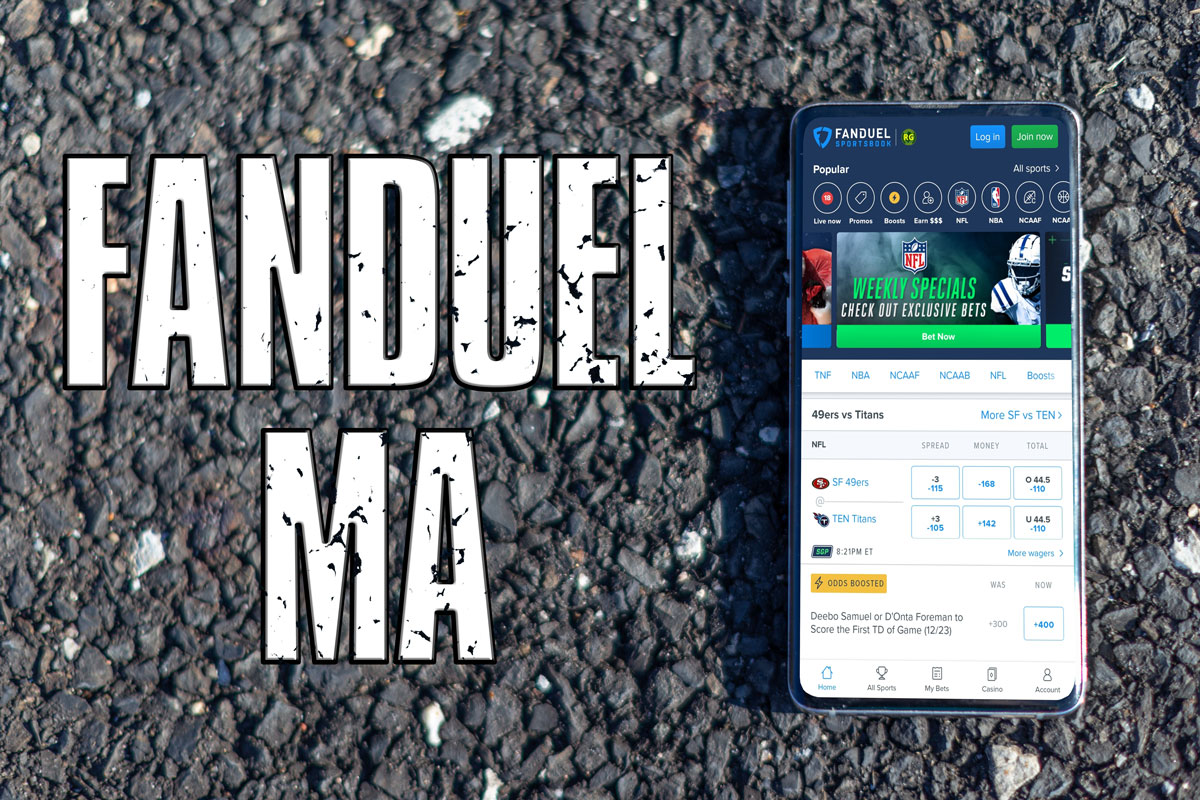 Sports Betting Dime provides exclusive sports betting commercial content to Newsweek, including real-time odds, picks, analysis and premier sportsbook offers to help sports fans get in on the action. Please wager responsibly.
Massachusetts online sports betting is coming soon and bettors can now pre-register with FanDuel MA to earn a great early sign-up bonus. Any player who signs up early will receive $100 in bonus bets.
FanDuel Sportsbook is widely considered to be the #1 sportsbook app in the country. Prospective players can pre-register for $100 in bonus bets with FanDuel MA Sportsbook.
2023 has been a great year thus far for Boston sports fans, as the Celtics and Bruins have spent plenty of time atop the Eastern Conference in the NBA and NHL, respectively. Sports bettors can now earn $100 in bonus bets to use on their favorite teams once the app goes live by pre-registering for an account with FanDuel Massachusetts today.
Grab $100 in bonus bets when you pre-register for a FanDuel MA account.
FanDuel MA Sportsbook Brings $100 Bonus Bets to Pre-Launch Window
As an industry leader, it should come as no surprise that FanDuel Sportsbook opted to roll out a significant pre-registration offer for bettors in the Bay State. Pre-registration offers are a great way to entice prospective bettors to sign up early and complete the early eligibility form before the app officially goes live in the state.
Bettors can earn $100 in bonus bets in exchange for just a few minutes of their time. It's critical to note, however, that pre-launch offers won't last long. As soon as the state of Massachusetts gives online sports betting operators the necessary clearance to go live, pre-launch offers will no longer be available to sign up for. As such, if you're interested in this offer, it's worth completing the pre-registration process today. Plus, when the app launches, you'll be able to sign up for a new user promo. Although that offer hasn't been publicly confirmed, there's a $1,000 no-sweat bet available in other states that could potentially land in the Bay State.
How to Pre-Register With FanDuel MA
Sports bettors who pre-register with FanDuel MA Sportsbook ahead of the app's launch in Massachusetts will pick up $100 in bonus bets. If you want to take advantage of this offer, complete the following process:
Sign up early

with FanDuel MA
Enter an email address and create a password
Fill out the required information sections with your full name, residential address, phone number and date of birth
Verify you're in the state of Massachusetts
After pre-registering, you will receive $100 in bonus bets. These will become available as soon as the FanDuel Massachusetts app goes live.
Launch Coming Soon
After a lengthy wait, Massachusetts is expected to go live with legal online sports betting in March. Details regarding a specific date have been hard to come by, however the introduction of a pre-registration offer from FanDuel is typically indicative of a launch coming soon.
Sports bettors will have instant access to bet on the NBA, NHL and college basketball games when the app goes live. Since a mid-March launch is in-play, bettors could potentially wager on the NCAA Men's Basketball Tournament. Additionally, Major League Baseball begins its season at the end of March, so Red Sox fans will be in luck as well.
Sign up early with FanDuel MA to secure $100 in bonus bets, as well as a new user offer at launch.
Newsweek may earn an affiliate commission if you sign up through the links in this article. See the sportsbook operator's terms and conditions for important details. Sports betting operators have no influence over newsroom coverage. If you or a loved one has a gambling problem call the National Council on Problem Gambling 24/7 at 1-800-GAMBLER. Must be 21 or older to gamble.
21+ and present in Massachusetts. Gambling problem? Call 1-800-GAMBLER.