FanDuel Massachusetts Promo Code: Limited-Time $100 Bonus Bets Offer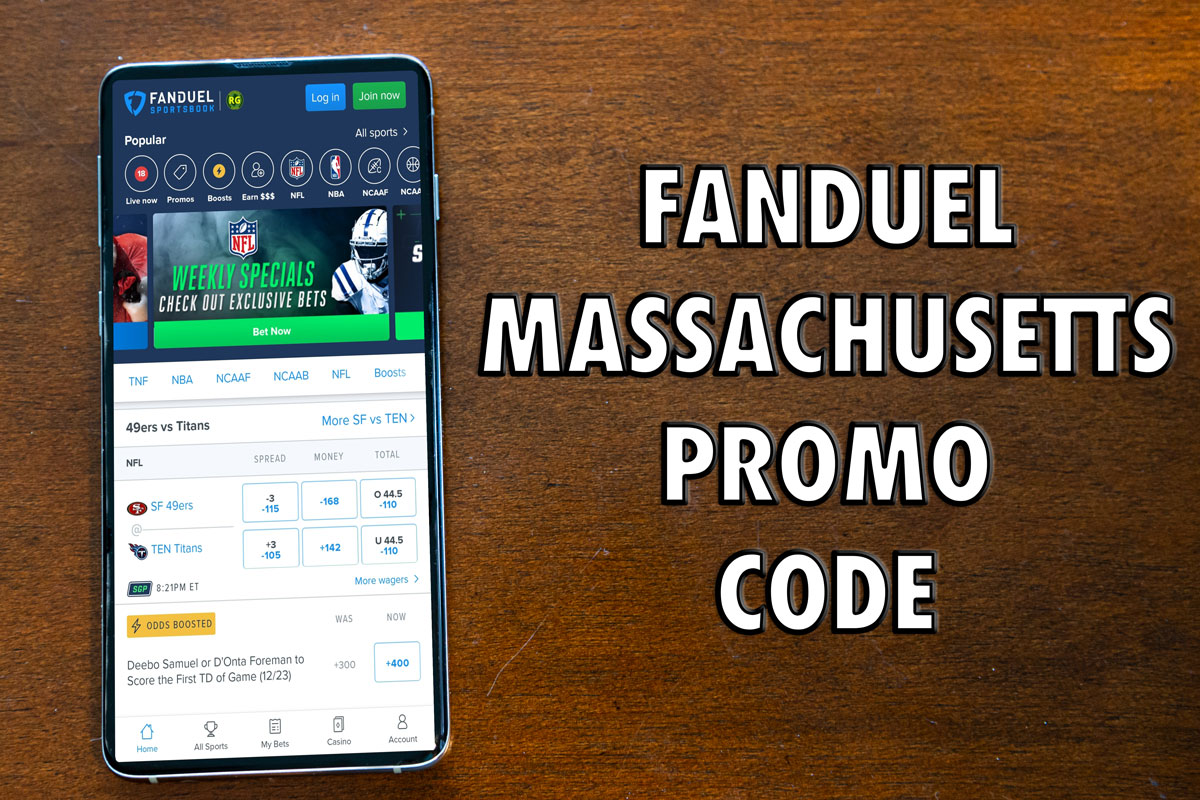 Sports Betting Dime provides exclusive sports betting commercial content to Newsweek, including real-time odds, picks, analysis and premier sportsbook offers to help sports fans get in on the action. Please wager responsibly.
A limited-time FanDuel Massachusetts promo code offer could be soon coming to an end, so now is the perfect time to get in on the action. Bettors who sign up early for this offer will receive $100 in bonus bets for pre-registering.
The pre-registration window for Massachusetts online sports betting is expected to remain open for another week or so. This FanDuel Massachusetts promo code offer will give you $100 in bonus bets to use on any game as soon as the app goes live.
Many in the legal online sports betting industry expect legal online sports betting to go live in the Bay State on or around March 10, 2023. That date has not been officially confirmed by the state, as there are still some details to finalize with online sports betting operators. It's critical to note, however, that a launch around that date would also mean that this pre-registration offer will only be available for a short time.
Secure $100 in bonus bets when you sign up early for this FanDuel Massachusetts promo code offer.
Get $100 Bonus Bets With FanDuel Massachusetts Promo Code
As has been the case in most states that have launched legal online sports betting in the past year –including Kansas, Maryland and Ohio– FanDuel Sportsbook is offering players a pre-registration bonus. What makes this offer especially valuable is that it gives players what is essentially $100 in bonus bets on the house just for signing up early.
Another notable element of this offer is that it will be eligible to be combined with a new user promo at launch. That means players who pre-register will have $100 in bonus bets waiting for them at launch, plus whichever new user offer they sign up for when the app launches.
How to Activate This FanDuel Massachusetts Promo Code
In order to activate this FanDuel Massachusetts promo code offer, you'll need to register for an account with FanDuel Sportsbook. The sign-up process is easy and will only take a couple of minutes when you do the following:
Sign up early

with FanDuel Massachusetts
Fill out the required information sections with your full legal name, residential address and date of birth
Verify you're in the state of Massachusetts
Create an account with an email address and password
Once you've pre-registered, FanDuel Massachusetts will add $100 in bonus bets to your account for use on games in the NBA, NHL, college basketball and more.
New User Promos Available At Launch
As mentioned above, there will be at least one new user promo available when the app launches in the Bay State. FanDuel Sportsbook hasn't confirmed the offer yet, but there's reason to believe that it could take on of two forms.
Currently, FanDuel has a $1,000 no-sweat first bet offer available to bettors in states where the app is live. This no-sweat bet comes with up to $1,000 in bonus bets for players who see their first cash bet lose. The other potential offer is a bet $5, win $150 promo that would issue bonus bets for betting on a game in any sports league.
Pre-register with this FanDuel Massachusetts promo code offer to lock-in $100 in bonus bets.
Newsweek may earn an affiliate commission if you sign up through the links in this article. See the sportsbook operator's terms and conditions for important details. Sports betting operators have no influence over newsroom coverage. If you or a loved one has a gambling problem call the National Council on Problem Gambling 24/7 at 1-800-GAMBLER. Must be 21 or older to gamble.
21+ and present in Massachusetts. Gambling problem? Call 1-800-GAMBLER.