Tropical Cyclone Fani 2019: Updates, Path, Track, Videos and Photos as Deadly Storm Makes Landfall in India
A dangerous and potentially deadly storm was heading for India Friday. For the past several days tropical cyclone Fani has been gaining strength in the Indian Ocean, prompting evacuation orders for 1 million people in the country.
The tropical storm is one of the strongest the country has seen in decades, and as of Thursday was a Category 4 on the Saffir-Simpson Hurricane Wind Scale, according to NASA. Fani was headed for northeast India and expected to make landfall Friday; by that time, it had weakened to the equivalent of a Category 3.
"It is forecast to track North-North Eastwards and weaken as it moves towards West Bengal and then on to Bangladesh," said the World Meteorological Association (WMO).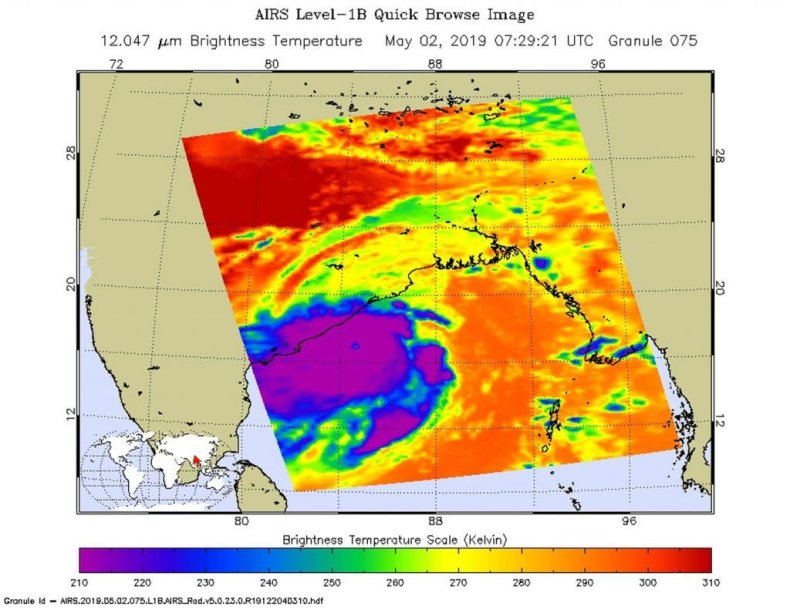 Some of the wind gusts Friday reached peak speeds of 120 miles per hour, strong enough to destroy buildings and knock down power lines and trees. Flights in and out of airports in the area were canceled for the day, and people were advised to take shelter even as the storm weakened Friday.
Three people were confirmed dead, with many others suspected to be injured Friday, The Times of India reported. Fani is just one of several deadly tropical cyclones to come from the Bay of Bengal in recent years, according to the WMO.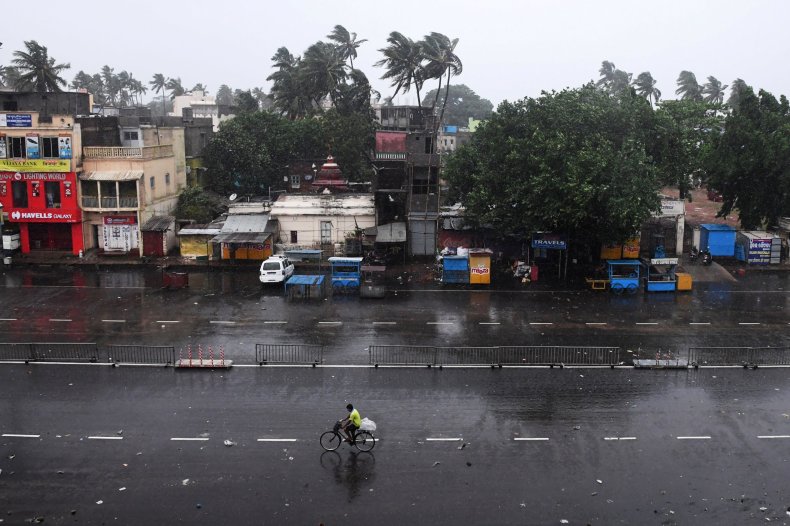 Disaster management was working ahead to minimize the impacts of the storm and prepare people and evacuate others where possible. Warnings were issued for extremely heavy rainfall in Odisha, North Andra Pradesh and West Bengal.
A cyclone warning and a storm surge warning were in effect for Bangladesh. Citizens trapped by flooding were advised to only enter completely still floodwaters, and to do so with a stick to check the ground's firmness below the water.
Fishermen were urged to stay out of the water until at least May 4 and to take caution when venturing out. As with any storm, those in the area should follow their local forecast and take all precautions advised by the local authorities. The WMO and the India Meteorological Department were both following the storm and offering updates online for those who had internet access.