Fanny Blankers-Koen Quotes: Olympic Track and Field Athlete Honored by Google Doodle
A pioneering runner in women's track and field events was the subject of Google's homepage doodle Thursday. Fanny Blankers-Koen of Utrecht, Netherlands, shocked spectators at the 1948 London Olympic Games and would have celebrated her 100th birthday Thursday.
Before the Games even began, she was a world-record holder in six events and. Yet people still doubted Blankers-Koen, saying her age, gender and the fact that she was a mother would prevent her from winning a medal or breaking records. Blankers-Koen proved her critics wrong and won four gold medals at the '48 Games, according to the International Olympic Committee.
Due to her speed on the track, many dubbed her "The flying housewife." In 1999 she was awarded a proper title—best female athlete of the 20th century—by the International Association of Athletics Foundation. When she was awarded the title, she reportedly said, "You mean it is me who has won. I had no idea!"
Five Quotes from Olympian Fanny Blankers-Koen:
"One newspaperman wrote that I was too old to run, that I should stay at home and take care of my children. When I got to London, I pointed my finger at him and I said, 'I show you,' " she said in an interview with The New York Times in 1982, the Times wrote in her obituary. The International Olympic Committee also has this quote in Blankers-Koen's biography.
"I didn't expect I would [win a gold medal] because there were other very good [competitors]. I said I hope to come in the finals," she said at a lunch, according to YourDictionary.com.
"All I've done is run fast. I don't see why people should make much fuss about that," the book Bygone Badass Broads: 52 Forgotten Women Who Changed the World, quotes her as saying.
"All I did was win some foot races," Blankers-Koen also said of her wins, according to the book A Lifetime of Training for Just Ten Seconds: Olympians in Their Own Words.
"When I competed, no one ever thought it would be possible to make money from doing something you enjoyed so much," she said, according to Oxford Dictionary of Modern Quotations.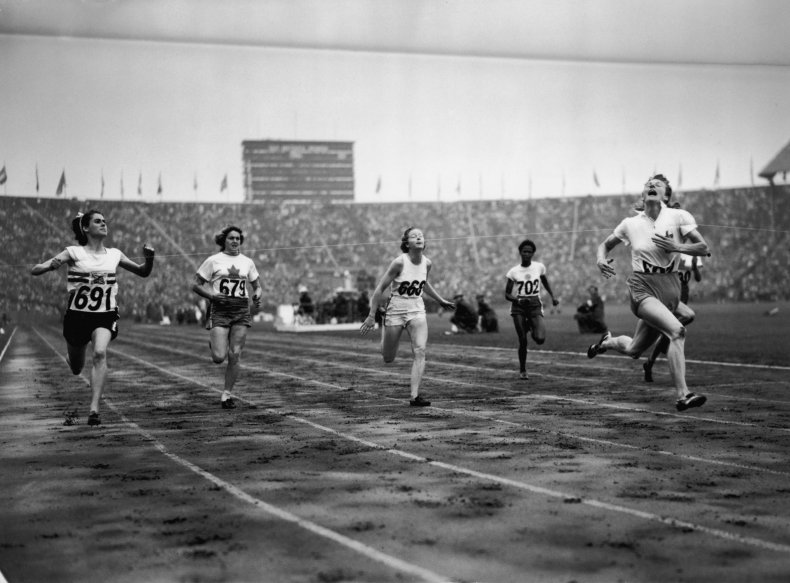 ​​