Fans Angered as Lebron James Bows to Beijing: 'We All Have Freedom of Speech But at Times There Are Ramifications'
NBA superstar Lebron James made an effort three years ago to make his popular voice heard more often in social justice issues. He employed more social media platforms to spread his word.
And when Muhammad Ali passed away later that year—June 3, 2016—James said he hoped to be a voice for former black athletes who spoke up for social issues before him.
Fast forward to last week, and James had been relatively quiet after Houston Rockets general manager Daryl Morey got both his team and most of the NBA in hot water with China for his tweet that supported a Hong Kong free from Chinese communism.
While the NBA backpedaled from Morey's comments and tiptoed the fine line of free speech and maintaining a billion-dollar money stream from China, U.S. lawmakers on both sides of the aisle supported Morey's tweet and blasted the NBA's stance toward China.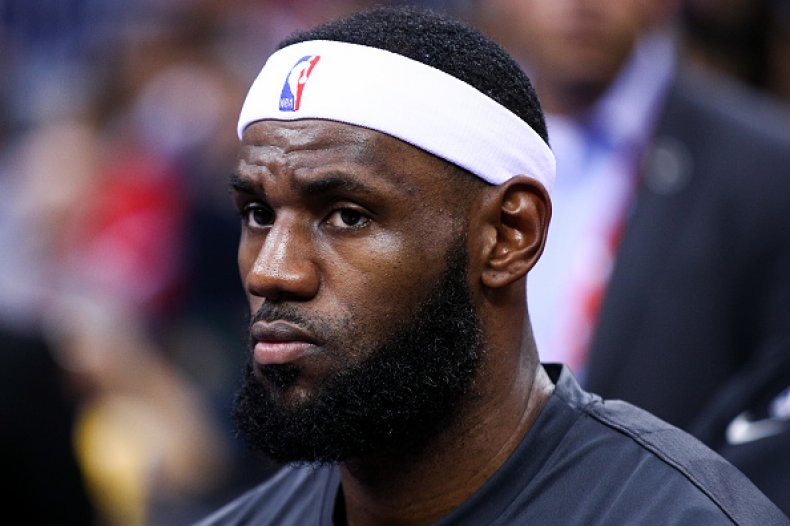 Republican Sen. Ted Cruz and Democratic Rep. Alexandria Ocasio-Cortez, two players on extreme opposite ends of the proverbial political basketball court, even teamed up to sign a letter condemning the NBA's cozy relationship with China last week, saying the league supported China over "American values."
James, a star who now dons a Los Angeles Lakers uniform, spoke about Morey's tweet Monday night, saying the Houston GM "wasn't educated" on the situation with Hong Kong and China.
"We all have freedom of speech, but at times, there are ramifications for a negative that can happen," James said to reporters Monday night. "I don't want to get into a feud with Daryl, but I believe he wasn't educated on the situation at hand, and he spoke. Some of the people have been harmed, and not financially but physically, emotionally and spiritually."
James' comments did not sit well with NBA fans, including this one who said Muhammad Ali went to jail and lost millions of dollars for refusing to support the Vietnam War.
Another said, "@KingJames was one of my favorite #NBA superstar, but not anymore after he selling his soul to #China but not #basketball. ... He, absolutely against #HumanRights."
This tweet said James could be upset about the potential money flow that might be cut off by China's blowback and refusal to sell some teams' merchandise and refuse televising their games:
"Basically your saying Daryl Morey could have cost you and players a ton of money bc the cap would be adjusted due to the lack of funds from China and you do not want a comment about people being free in this world to hurt you and your fellow NBA players pocket book? What a joke."
And here are just a few others:
"Let's hope Lebron never has to share a foxhole with anybody. He'd sellout his brother for steak dinner."
"It doesn't SOUND like he doesn't want to get into a feud. I'm smiling at LeBron's overconfidence though. 'If Morey doesn't agree with me, he must be uneducated.'"
"Communist's Buy Sneakers Too"- Lebron, Basically."