Fans of Comedy, Freedom of Speech, Flock to See 'The Interview'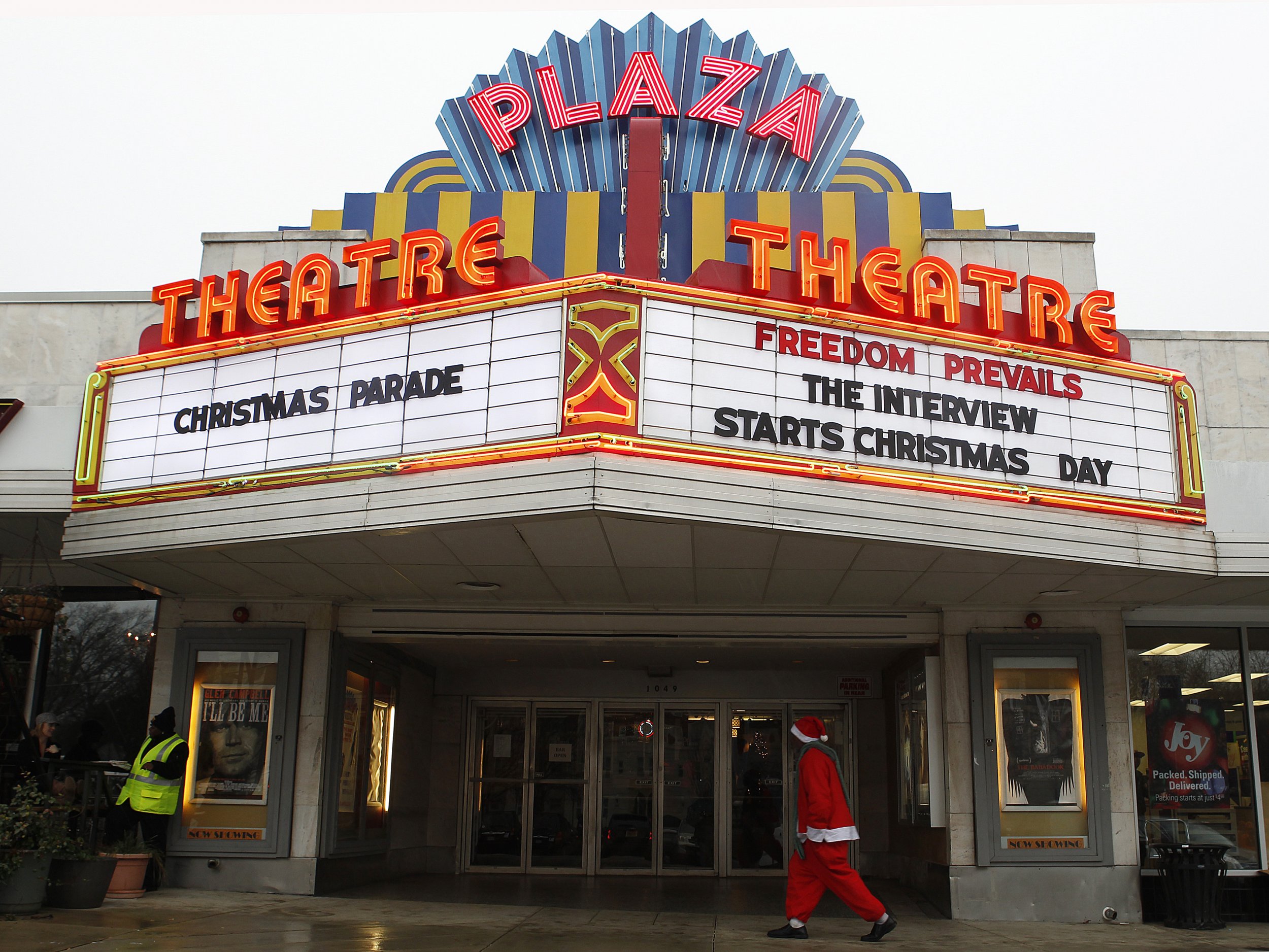 NEW YORK/LOS ANGELES (Reuters) - "The Interview," the Sony Pictures film about a fictional plot to assassinate North Korean leader Kim Jong Un, opened in more than 300 cinemas across the United States on Christmas Day, drawing sell-out audiences in many theaters where outspoken patrons said they were championing freedom of expression.
Seth Rogen, who co-stars in the low-budget comedy with James Franco, and co-director Evan Goldberg surprised moviegoers by appearing at the sold-out 12:30 a.m. PT screening of the movie at a theater in Los Angeles where they briefly thanked fans for their support.
Sony Pictures this week backtracked from its original decision to cancel the release of the $44 million film after it became the target last month of the most destructive cyberattack ever on a U.S. company. The United Statesblamed the attacks on North Korea. Major movie chains had refused to release the film after threats of attacks on theaters and audiences by hackers.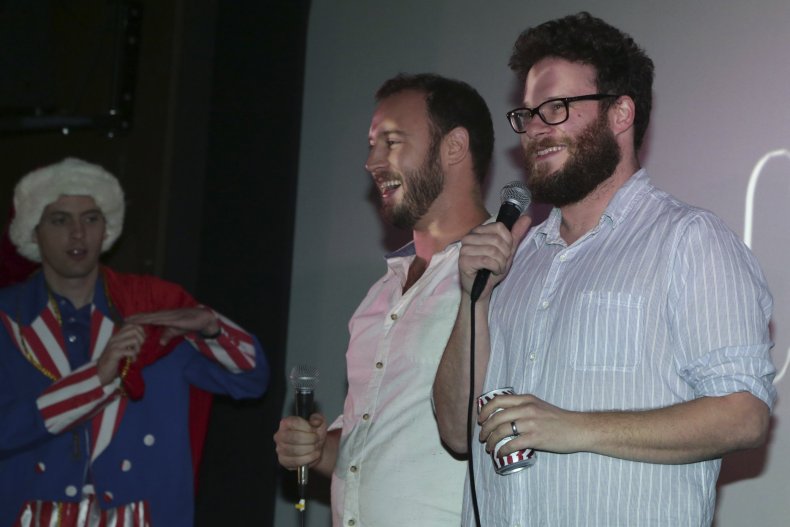 But movie theater managers and patrons alike said they believed there was nothing to fear.
Nick Doiron, a 25-year-old engineer from New York's borough of Queens, said he had been planning to stream the movie online, but decided to see it in the Cinema Village theater in New York's Greenwich Village.
"The controversy itself was ridiculous," Doiron said. He said he was interested in North Korean news and had been following the story closely. "I want to be part of the message that this is how censorship ends."
The film is available online in the United States on Google Inc's Google Play and YouTube Movie and to customers of Microsoft's Xbox Video, as well as on Sony's own website for the film (www.seetheinterview.com). It can be seen also in Canada on the Sony site, according to Rogen's Twitter feed.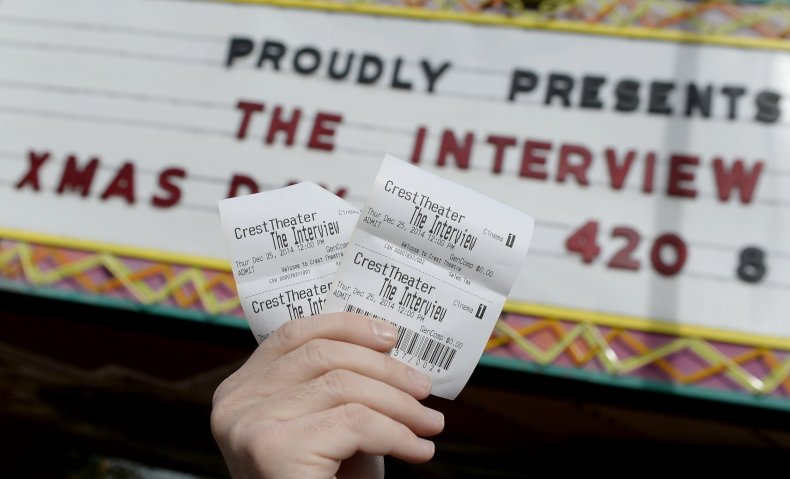 POLICE, FBI INVOLVED
Cinema Village manager Lee Peterson said the New York Police Department planned to have officers outside the theater. He said he had also heard from the Federal Bureau of Investigation, though he declined to provide details of security precautions.
"A week ago we didn't think this was going to happen. Let freedom ring. Nobody's going to tell us what we can or can't see," Peterson said to raucous applause as he addressed the theater's first audience of the day.
There was no visible police presence outside or inside the Cinema Village for Thursday's first screening at 10 a.m. ET, which was not sold out.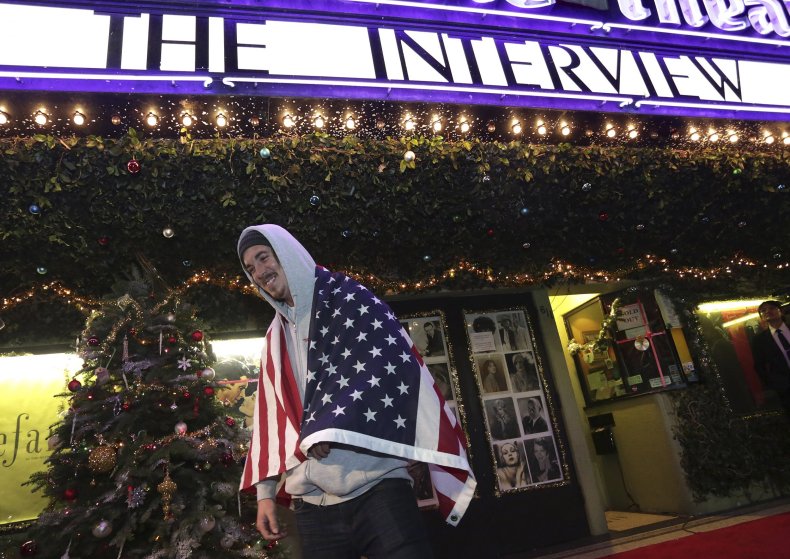 In Los Angeles, where the film drew a sell-out crowd for the 12:30 a.m. showing, people who held cups of warm cider as they waited for the theater to open said they came to show support for freedom of speech and freedom of choice.
The movie, which is playing in theaters in major metropolitan areas as well as in smaller cities ranging from Bangor, Maine, to Jasper, Indiana, features Rogen and Franco as journalists who get recruited by the CIA to assassinate the North Korean leader.
Sony decided to release the film after U.S. President Barack Obama, as well as such Hollywood luminaries asGeorge Clooney and Republicans and Democrats in Washington, raised concerns that Hollywood was setting a precedent of self-censorship.
Many of Thursday's screenings sold out within hours on Wednesday as the controversy over the film made it front-page news around the world.
"You know, this is a film I probably would not have come to see but because of the controversy I thought I would come out tonight to stand up for freedom of speech," said Tamsin Hollow, in Los Angeles.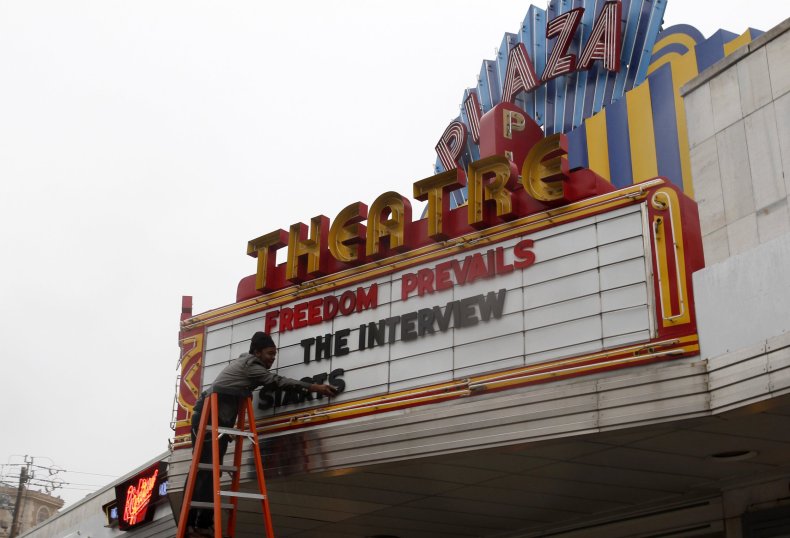 MOVIE FANS HAPPY
Fans who saw "The Interview" called it a great, funny movie.
"It's a farce of the highest level," said Matt Orstein as he left the theater in Los Angeles. "I would equate it to something like 'Airplane!' or 'Hot Shots!' you know. I mean it's funny but it's definitely nothing that could topple a monarchy."
Fans hailed the appearance by Rogen and Goldberg.
"It was a great movie, it was really funny, they did a fantastic job. It was really great that Seth came out, Seth Rogen himself came out and greeted everybody. Hey, go America," said Tom Sopit.