Fans Devastated After K-Pop Star D.O. Enlists in Military as Active Duty Soldier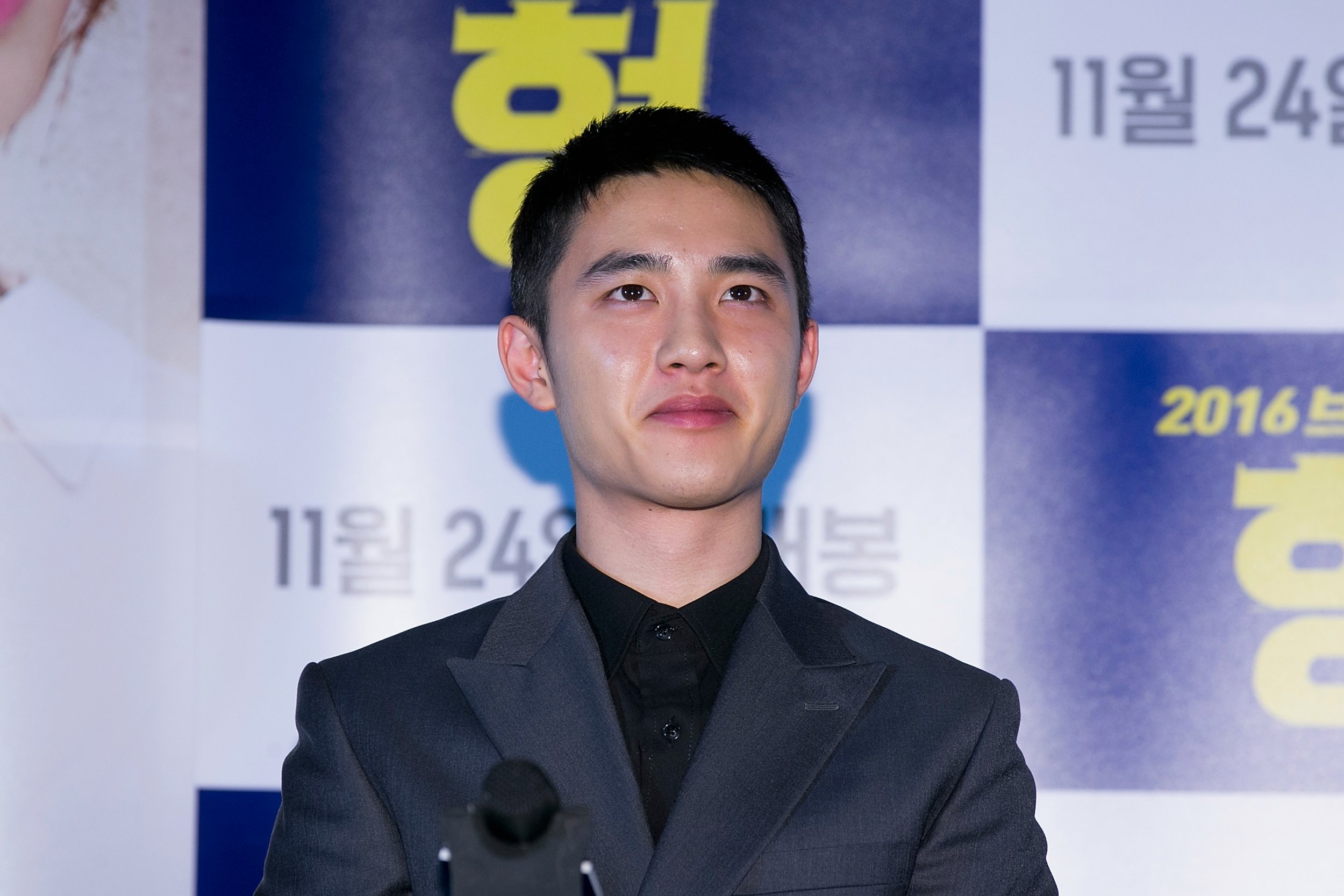 Fans have been left devastated after K-Pop star D.O. confirmed he will be enlisting in the military as an active duty soldier.
SM Entertainment confirmed that the 26-year-old EXO group member, real name Doh Kyung-soo, has voluntarily enlisted for Korean military service to begin on July 1. The agency released a statement saying: "D.O. has received a summons for mandatory service for this July 1, and he plans to enlist accordingly."
Kyung-soo has asked his enlistment location and time be kept private. His service will end on January 25, 2021.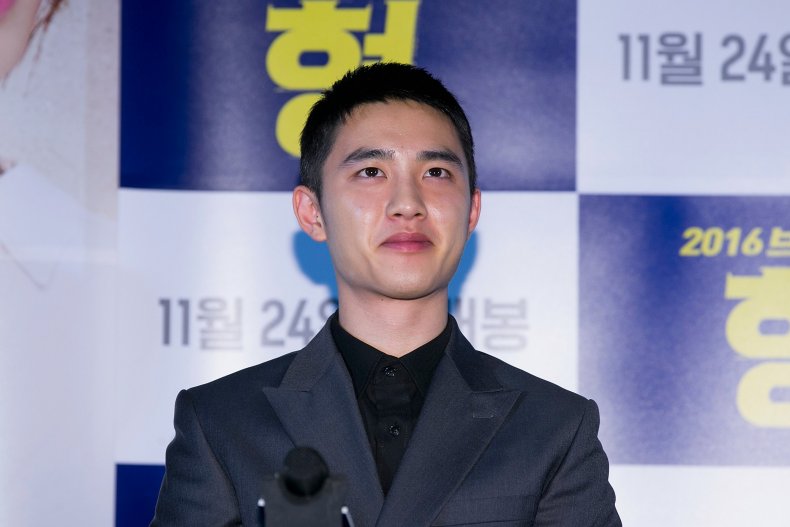 In a handwritten message to EXO-L, the group's fan club, D.O. wrote:
"EXO-L, you must've been surprised at the sudden news. I wanted to let you know first, but I feel as though I am a bit late which makes me heavy hearted.
"As much as this was a hard and long decision to make, I am leaving this message to tell you all that I will take care of myself and come back safely. I want to sincerely thank EXO-L for always supporting me.
"And I wish that everyone will only undergo experiences that bring smiles to their faces, and be healthy. I'll be careful and greet you again in a healthy state. Thank you."
D.O. could legally have deferred his enlistment until 2021, but has decided to commit to the armed forces now. Fans online shared how shocked and upset they were by the news.
One person tweeted: "Went back to sleep, woke up, kyungsoo enlistment is still real and not something I dreamt up."
Another posted: "I'm so emotional right now I can't even function properly."
One person wrote: "I can't imagine listening to an album without Kyungsoo's voice in it."
Another tweeted: "Kyungsoo is enlisting without releasing his R&B album humanity has lost today."
Fellow EXO band member Suho (real name Kim jun-myeon) also tweeted: "Just like how he wants us to stay healthy, I hope he stays healthy and safe in the military as well. Eat well, Sleep well, we'll be here waiting for you. Till the day we meet again."
South Korea has had conscription since 1957, with all male citizens between the ages of 18 and 28 required to perform compulsory military service. D.O. is the second member of EXO to enlist in the country's armed forces this month, after Xiumin entered service on May 7.
The remaining members of the group, Suho, Chanyeol, Chen, Lay, Baekhyun, Kai and Sehun, are all still yet to enlist.
EXO was formed by SM Entertainment producer Lee Soo-man in 2011. Incorporating genres such as pop, hip-hop and R&B, the group has released six hugely successful studio albums that have each sold more than one million copies.
EXO performed at the closing ceremony of the 2018 PyeongChang Winter Olympics, with the group's latest album, Don't Mess Up My Tempo, debuting just outside the top 20 on the U.S. Billboard 200 in November 2018.
As well as performing in the group, D.O. is also an actor, starring in films such as Pure Love, My Annoying Brother and Swing Kids, as well as the 2018 period drama TV series 100 Days My Prince.