Fans Praise Princess Diana's Deferentially Deep Curtsy After Meghan Drama
A video of Princess Diana offering an extremely deep curtsy to the Sultan of Oman during a royal tour in 1986 has become the latest to go viral after the royal's daughter-in-law, Meghan Markle, sparked a curtsy controversy for comments made in her Netflix docuseries which debuted in December.
Diana has been repeatedly praised online for her style and etiquette with a number of videos from past royal events going viral on social media platforms, most notably TikTok.
Archive footage capturing the princess' wedding day curtsy to Queen Elizabeth II in 1981 has become the most circulated, with various edited compilations generating millions of views, likes and comments.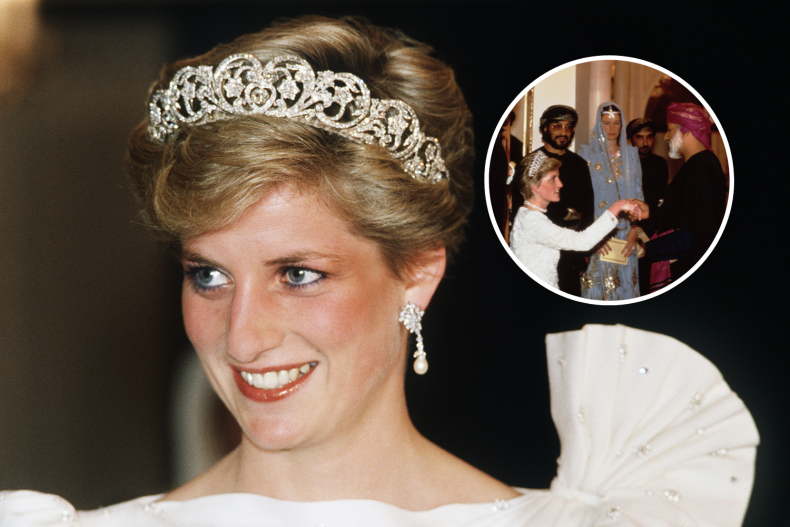 The latest video, showing Diana performing a deep curtsy to Sultan Qaboos bin Said of Oman at the Al Alam Palace in 1986, has been viewed over half a million times since being uploaded by the user remembering.diana.
The reverential gesture to the ruler of Oman was offered after a reception held in honor of Diana and Prince Charles during an extensive tour of the Middle East which also included a visit to Bahrain and Saudi Arabia.
The video has received in excess of 60,000 likes and over 100 comments, with many praising the royal's grace and respect shown to her host.
"WOW! Now THAT'S a Curtsy," wrote one TikTok user.
"She held herself so beautifully," said another, with a further adding: "Knows how to do it, not just curtsying, but respecting cultures."
A number of commenters have also drawn comparisons between Diana's curtsy and Meghan Markle, who in the Netflix series Harry & Meghan, came under fire for saying she thought being asked to curtsy to Queen Elizabeth when first being introduced to her was a "joke."
"I remember in the car driving up, and he [Harry] said, 'You know how to curtsy right?' [...] And I just thought it was a joke," she told viewers before explaining how, as an American, the gesture was unusual.
In his memoir Spare, Prince Harry praised the way his wife handled performing the act of reverence, describing how: "We entered the large front sitting room and there she was. Granny. The monarch. Queen Elizabeth II. Standing in the middle of the room. She turned slightly. Meg went straight to her and dropped a deep, flawless curtsy."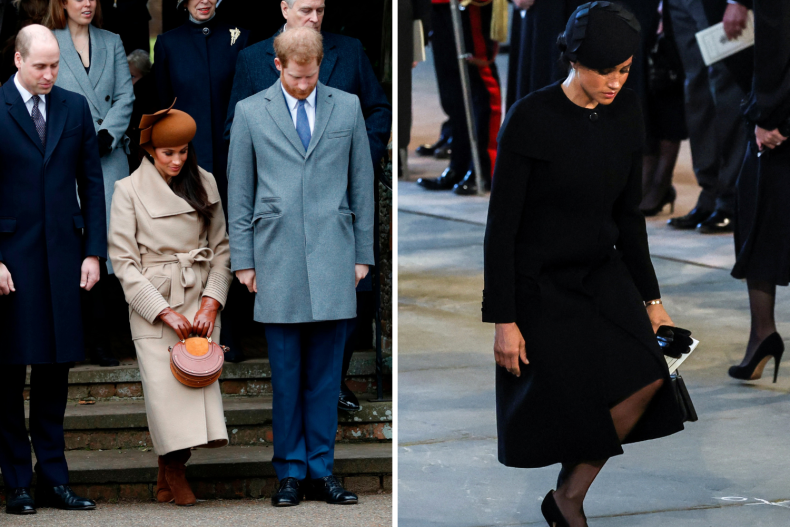 Curtsying is a traditional custom which is observed by female members of the British royal family when they greet and then say their goodbye to the king or queen each day.
Though this is observed within the royal family and the royal household in Britain, there is no strictly prescribed protocol or expectation for members of the public to curtsy to the monarch or royals, however, some choose to do so of their own volition.
Meghan made a number of public curtsies to Queen Elizabeth during her lifetime and then at the state mourning events commemorating her death in September. As of yet, the duchess has not publicly curtsied to her father-in-law, King Charles.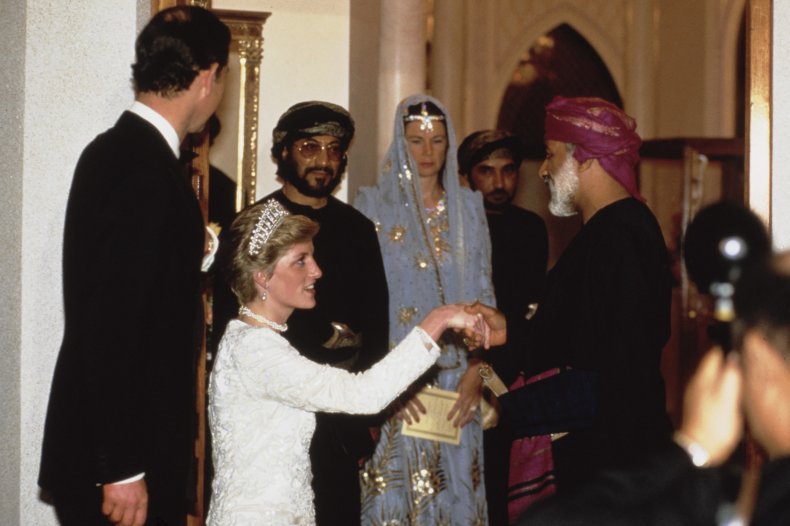 Princess Diana's curtsies are often noted today on social media for their depth. The princess grew up in a very old aristocratic British family, of whom many generations had served the monarchy in court positions, the depth of her curtsy is the product of her generation and class.
Today, royals such as Kate Middleton and Meghan offer shallower curtsies, though Princess Anne, who as a daughter of Queen Elizabeth is the same generation as the late-Diana, still performs the older and deeper style of reverence.
James Crawford-Smith is Newsweek's royal reporter based in London. You can find him on Twitter at @jrcrawfordsmith and read his stories on Newsweek's The Royals Facebook page.
Do you have a question about King Charles III, William and Kate, Meghan and Harry, or their family that you would like our experienced royal correspondents to answer? Email royals@newsweek.com. We'd love to hear from you.