Fans Pray for Steven Adler After Former Guns N' Roses Drummer Stabs Himself
Fans have sent their thoughts and prayers to Steven Adler after the former drummer of Guns N' Roses was hospitalized after stabbing himself.
The 54-year-old was rushed to a hospital in L.A. on Thursday after stabbing himself at his home. After someone at his home called 911 at around 6:30 p.m. local time to report the incident, police and paramedics arrived at the scene to discover Adler with self-inflicted stab wounds to the stomach, according to TMZ. The injuries are not believed to be life-threatening.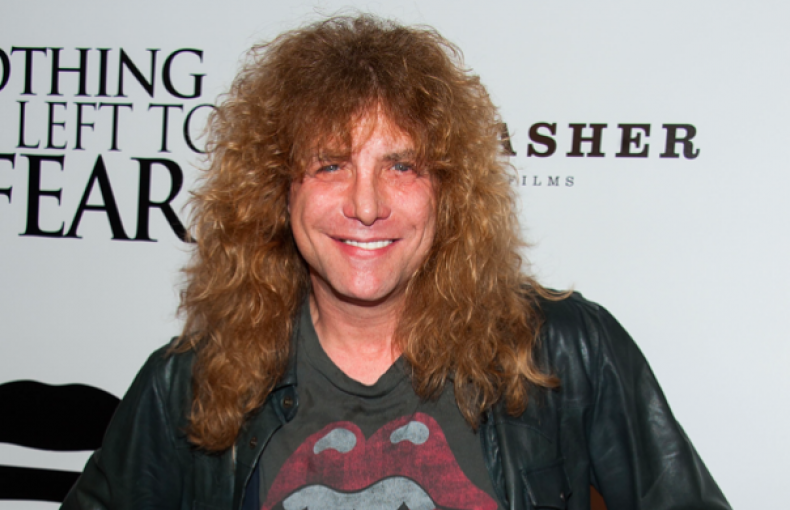 After news of the incident emerged, fans took to social media to send Adler their thoughts and prayers and wish the drummer a speedy recovery.
"I just found out Steven Alder stabbed himself and I'm crying and begging to the metal gods to not let him die!!!" one person tweeted.
"Oh my fucking god!!! Everybody wish some love and prayers to Steven Adler!!! Hope it's not too life threatening!" another wrote.
Adler rose to fame as the drummer and co-songwriter in hard rock band Guns N' Roses alongside Axl Rose and Slash during the 1980s, with their debut 1987 album Appetite for Destruction reaching number one on the Billboard 200 a year after its release following the release of hit singles "Welcome to the Jungle," "Paradise City" and "Sweet Child o' Mine." With around 18 million copies sold in the United States, it is the all-time best selling debut album in America.
Adler has openly struggled with substance abuse for a number of years, and was fired from the band in 1990 due to his heroin addiction. He was reinstated later that year after signing a contract in which he vowed to not take drugs. However, when the band gathered in the studio to record the song "Civil War," Adler's addiction was so severe that he was unable to perform. He was formally fired from the band on July 11, 1990.
Since then he has suffered a number of drug-related incidents. In 1995 he was arrested at his home on a felony charge of heroin possession, and the following year suffered a stroke that resulted in him suffering a permanent speech impediment following his taking of a cocktail of heroin and cocaine.
In 2008 he appeared in the second season of reality TV show Celebrity Rehab with Dr. Drew to talk through his drug addiction, and would go on to star in the first season of its spin-off show Sober House. In 2012 he was inducted into the Rock and Roll Hall of Fame along with the other original members of Guns N' Roses, and joined the group on tour for a few concerts in 2016, marking the first time he had performed with the band since 1990.