Fans Seem Unfazed by Jeffrey Tambor's Absence in Trailer for 'Transparent's' Final Season
On Saturday, Amazon Studios released a trailer for the #MusicaleFinale of Transparent — a groundbreaking show about a family with a transgender parent.
In 2017, the show was hit by the #MeToo movement wave when two transgender women working on the show leveled allegations of sexual harassment the show's star, Jeffrey Tambor. Tambor played Maura Pfefferman, the trans matriarch of the show's central family. Amazon confirmed Tambor left the show in February, and it was unclear if and how the show would continue after this derailment.
Now, the show's final season is meant to be a feature-length musical full of singing, dancing, and no Jeffrey Tambor. After the release of the trailer, many fans seem to be unfazed, and even excited by Tambor's absence.
@MikeCBryan tweeted in response to the new trailer, "MY LIFE IS COMPLETE. This. THIS. IS. EVERYTHING. Mishegas and all - I'm there to have my heart broken and put back together. YES YES AND OY YES."
Judith Light, who plays Tambor's wife in the show, is now seemingly front-and-center, according to the trailer. Shelly Pfefferman (Light's character) had been belittled and disparaged in earlier seasons of the production, and so fans are happy to see her, not Tambor, in the spotlight: "Musical finale of #Transparent (Sept 27) is literally a case of dancing on Maura's (Jeffrey Tambor) grave. And looks like an amazing showcase for the peerless @JudithLight," Matt Roush tweeted on Saturday.
It's not a spoiler to reveal that the film begins with the news that Tambor's character, Maura, has died. As the family plans Maura's funeral and grapples with her death, they grieve in different ways. Judith Light's character, Shelley, decides to write a musical about her family's story.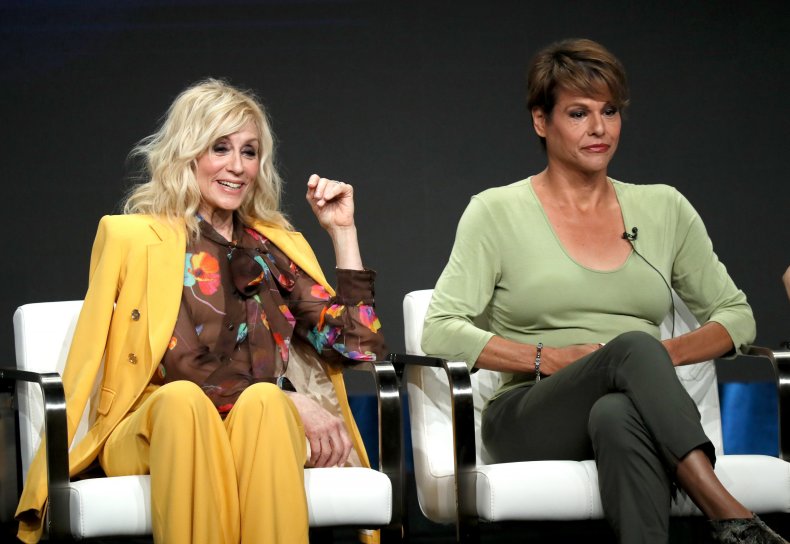 "We could have just said goodbye and backed away," Jill Soloway, the show's creator, told journalists at a Television Critics Association press conference Saturday morning in Beverly Hills. "We had to find our way back to joy."
Some were unhappy with the return of the show, considering its rocky past. Meg Walsh tweeted Saturday, "Now you've got a show called TRANSparent in which every single one of the main characters is cis and straight? This show should have disappeared after Tambor sexually assaulted two trans women on set and Soloway backed him up. I don't know one trans person who wants this to exist."
In an interview with Deadline on the same day the trailer dropped, Soloway described the show's genre switch as a sort of reset button on the show. She said, "We couldn't just do some more episodes, I think we needed a new way to look at this world, and the musical offered us just kind of a new way to come back."