Fans Spot Hilarious Blunder in Lindsay Lohan Movie as Clip Resurfaces
The 2003 comedy Freaky Friday turns 20 years old next year, but viewers are still discovering new things about the movie.
Starring Lindsay Lohan and Jamie Lee Curtis, the hilarious movie tells the story of mother and daughter Anna and Tess who switch bodies thanks to a magical fortune cookie and are forced to live each other's lives.
But a TikTok user has spotted a blunder in the popular Disney movie. User kevinjohnmusic shared a video, in which he recorded the TV screen showing the end of the movie. The clip, which can be seen here, showed Anna's brother Harry and their grandfather talking and seen with another fortune cookie.
In the scene, the waitress runs toward the pair—fearing that the fortune cookie may cause another unintended switch. It was here that the TikToker spotted the movie mishap.
Anna's little brother Harry is played by Ryan Malgarini, who at the time was 11 years old at the time, but in a cut in the scene, he was replaced with a much older body double.
With over 5.9 million views on TikTok, shocked users reacted to the hilarious switch in the scene. One viewer commented: "He was already transforming into his grandfather." And another said: "How have I not noticed this before!"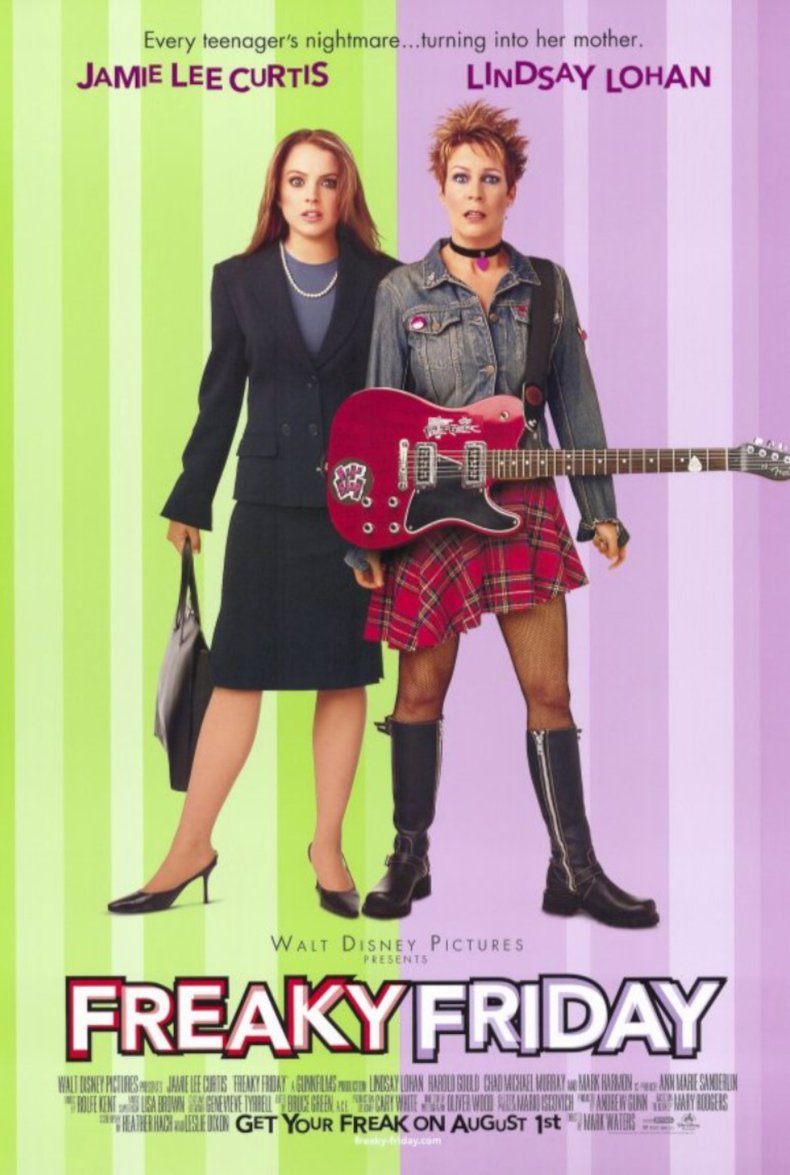 In movies, body doubles are used for a variety of reasons, from stunt doubles who undertake dangerous and physically demanding work on screen to lookalikes that can stand in for re-shoots if the original actor is unavailable.
While there has been no official reason for the switch announced by Disney, it is possible that because the waitress is instructed to jump at the pair on screen, producers switched out 11-year-old Malgarini to avoid any accidental injury.
One TikToker pondered this and wrote: "Guys in the scene Harry is supposed to get tackled to the ground! So they hired an adult stunt double."
This isn't the first time this mishap has been noticed, with TikToker thegabbienicole also posting a video of the standout gaffe in 2021.
"I watched this movie 100+ times and I've never noticed," said one comment on TikTok. Another said: "No way. This is not real. I never noticed. I'm going to watch the movie again."
Freaky Friday is now available for viewers to pour over every detail on the streaming platform Disney+.
Earlier this month, another film buff on TikTok pointed out a range of standout movie mistakes from classics like Pretty Woman and Gladiator.