Fans Worry 'Desus & Mero' Hosts Are Feuding as TV Show Ends
The Bodega Hive is speculating over the reason why the Desus & Mero show is coming to an end, as rumors of a feud between the hosts circulate.
After four seasons and 180 episodes of interviewing "illustrious guests," Desus Nice and The Kid Mero are intending to go their separate ways, with cryptic social media posts leading some to believe that they've fallen out.
The network Showtime announced on Monday evening that the show was coming to an end, and confirmed the duo's double act was over.
"Bodega Hive: The illustrious @desusnice and @THEKIDMERO will be pursuing separate creative endeavors moving forward. #DESUSandMERO will not be returning to SHOWTIME. It's been a good run, fam," the network said in a statement.
Both hosts retweeted the message to their followers, while Desus added his thanks.
"Shouts to showtime & shouts to the Hive, thanks for being part of the journey." He continued. "Proud of the show my staff made every episode. Big tings soon come...."
Mero has yet to make a statement on social media other than sharing Showtime's statement.
Prior to Showtime's announcement, Desus had tweeted a five word statement lacking context. "Twitter comes for everyone eventually," he wrote in the early hours of Monday morning.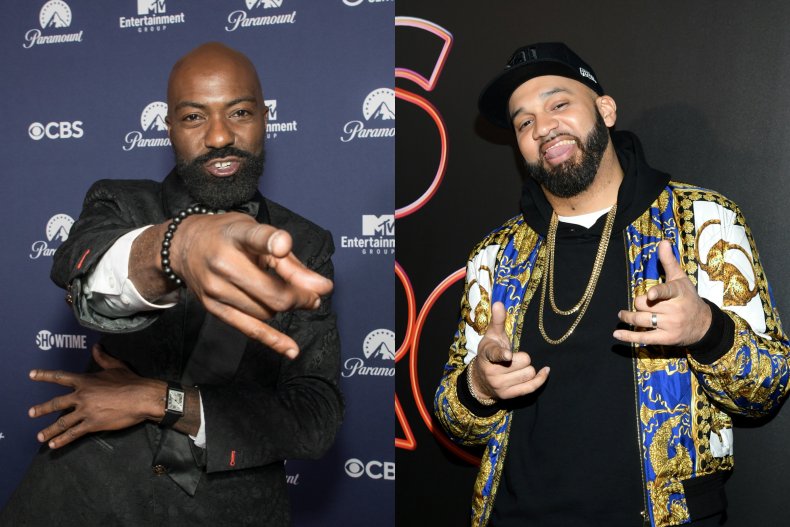 Fans could only speculate as to what was happening behind the scenes, but rumors of a feud spread online. A Reddit thread, shared by @bodegaboysdaily, showed how Desus was tweeting messages posted by Mero on Reddit.
The exchange, which took place on Friday, July 15, suggested that it was the end of their podcast Desus vs. Mero, but it eventually led to the end of their TV show too.
Musician DijahSB was one of the first to discuss it online, tweeting on Sunday night: "If desus and mero forreal got beef everything in this world is subject to falling apart. nothing will last."
Journalist Tracie Strahan directly asked Desus to bury the hatchet with his former on screen partner as soon as possible. "I need you and @THEKIDMERO to STOP IT! Put on some fresh Timbs and stop out this Beef!" She wrote.
Predicting the worst, former radio host Rick Savage wrote: "Been waiting for this tweet."
Fans of the pair reacted with tweets, memes, gifs and pictures expressing their devastation. Others were determined to get to the bottom of what is happening and while there is much speculation out there, no one seems to have the answers so far.
Desus was pulled into one altercation after Showtime's statement. Podcast host Jason Whitlock taunted the pair on Twitter. "Show averaged about 50K viewers throughout its four-year run. Never rated. It's comical to see people acting like this was a successful show. These guys were the Katie Nolan of comedy," he said.
"You would be the expert on flop shows," replied Desus.
Over the summer, ABC talk show host Jimmy Kimmel is handing over the reigns to a number of guest hosts. On June 16, Desus revealed he was one of those who'll be briefly covering Jimmy Kimmel Live!.
Newsweek has contacted representatives of Desus and Mero for further comment.
When contacted by Newsweek, a spokesperson from Showtime said: "Desus Nice and The Kid Mero will be pursuing separate creative endeavors moving forward. Showtime's late-night talk show Desus & Mero will not be returning for a fifth season. Its final episode aired Thursday, June 23.
"They have been brilliant hosts, and we wish them the best, along with the team at JAX Media and the incredible crew."
Seasons 1-4 of Desus & Mero are available to watch on Showtime.com now.