SDCC 2018: Fantastic Beasts Cast Would 'Impeach Trump' with Magic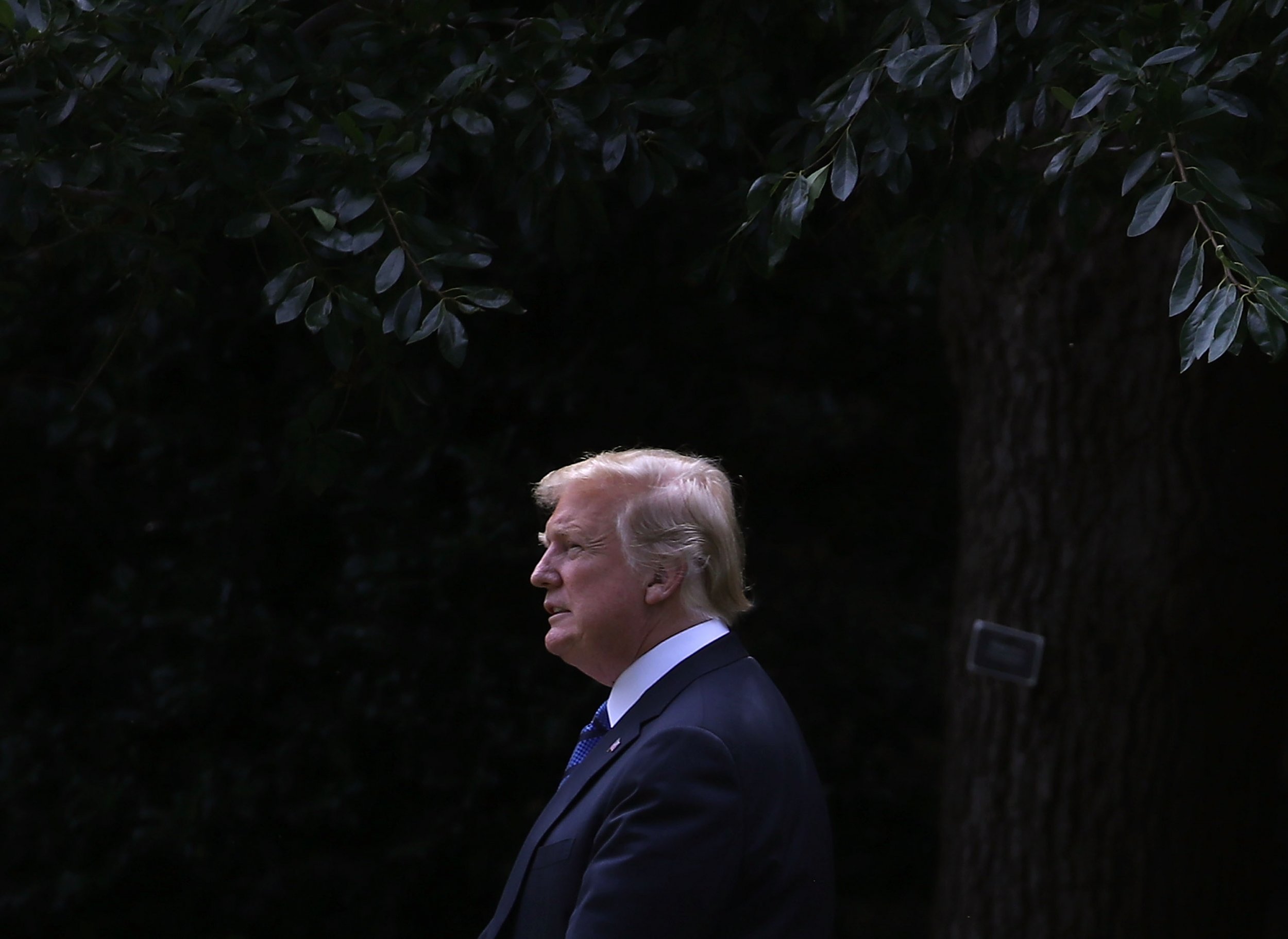 A cast member of the upcoming movie Fantastic Beasts: The Crimes Of Grindelwald looped in President Donald Trump in an unfavorable way during a San Diego Comic-Con panel Saturday.
It happened when the cast for the film, based on J.K. Rowling's book, was asked what they would do if they could use magic for good.
Zoe Kravitz, who plays the witch Leta Lestrange, quickly said, "Impeach Trump," according to Deadline Hollywood.
Ezra Miller, who plays Credence Barebone, was a bit more subtle, saying, "Topple the patriarchy!"
An improvised impeach spell drew laughs and claps from the Comic-Con audience in San Diego, but not everyone was amused.
One spectator apparently said, "They had to ruin it."
Calls to impeach Trump have risen since his joint press conference in Helsinki in which he failed to criticize Russian President Vladimir Putin and appeared to undermine U.S. intelligence by siding with Putin's denial of Russian interference in the 2016 elections.
Specifically, Trump drew heat for saying, "I have great confidence in my intelligence people, but I will tell you that President Putin was extremely strong and powerful in his denial today. He just said it's not Russia. I will say this: I don't see any reason why it would be."
Trump the following day sought to "clarify" his statement.
"The sentence should have been, 'I don't see any reason why I wouldn't, or why it wouldn't be Russia' instead of 'why it would,'" Trump said. "I accept our intelligence community's conclusion that Russia's meddling in the 2016 election took place."
Some politicians immediately called for Trump to be impeached.
Democratic Rep. Al Green, who has forced two votes to bring articles of impeachment that failed, tweeted, "When a President puts democracy at risk and endangers the Republic, there is but one solution prior to an election, IMPEACHMENT. #ImpeachmentIsNotDead #Helsinki2018."
Democratic Rep. Steve Cohen has also called for impeachment, but Democratic leaders have opted to wait for special counsel Robert Mueller to complete his investigation into Russian collusion in the election.